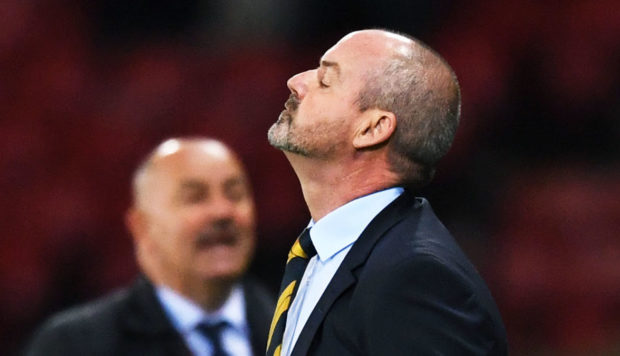 Steve Clarke has admitted that Scotland need to take something from Monday night's clash with world number one-ranked Belgium to keep their hopes alive of automatic qualification for Euro 2020.
His team were deservedly beaten by Russia at Hampden Park and now trail them by six points.
The Belgians are up next and the predicament the Scots find themselves in means they need a statement result in the second part of this double-header.
"I spoke about three difficult games before the game," said Clarke. "That's the first one gone.
"Monday night's beginning to look like a game we need to get one or three points from to give ourselves a chance of getting out of the group.
"Everybody loves the term must-win.
"There are still enough points to qualify. Rather than say it's a must-win I'd say it's a game that we need to take something from."
On the manner of the defeat after John McGinn had given Scotland the lead, Clarke said: "I thought we'd weathered the storm at the start of the second half but the second goal was a really poor one to lose.
"Ultimately it was disappointing
"The start of the game showed we'd prepared well. We got on top and got in front.
"For a reason I've yet to determine we stepped off the game and allowed them to impose their style of game on us.
"The biggest disappointment is we gave the ball away cheaply and became nervous after we took the lead. There were too many possession losses and there was not enough threat going forward after the first 20 minutes.
"We huffed and puffed a bit at the end but didn't look like scoring."
He added: "It's only my third game in and it's up to me to find a solution.
"There are positions we're stronger in than others but I feel we have enough in the group to be competitive. We have good players. Why we let that game drift away from us, we'll have to assess."
Russia head coach Stanislav Cherchesov isn't taking qualification for granted despite the large gap they have opened up at the half-way stage of the group.
He said: "I'm very satisfied with the way that we played after we conceded a goal. We played as we had planned after that.
"We should have done it from the first second but in the end we fulfilled our plan and I'm very happy that we showed our character and got the win.
"We prepared for Scotland and we studied their style of play. I always believe in my players.
"This game is already history and now we have to look forward to the second one (in Moscow next month).
"We now have 12 points and our rival Scotland has six points.
"We still have five games to go and 15 points to play for. We'll be fighting for our qualification place and we still have another game against Scotland.
"We'll keep preparing professionally and we'll only celebrate when we arrive at the place we want to get to."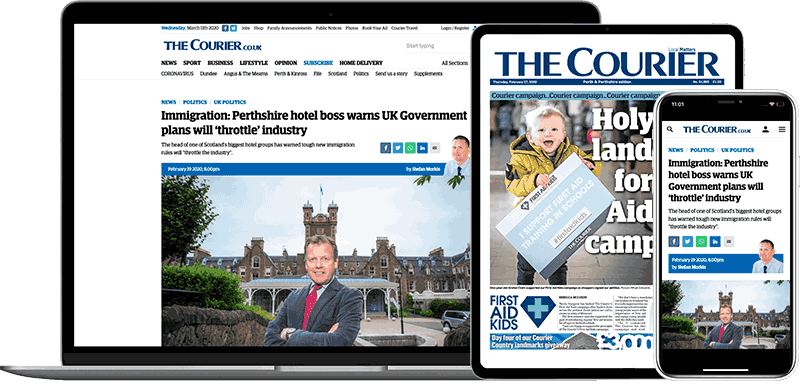 Help support quality local journalism … become a digital subscriber to The Courier
For as little as £5.99 a month you can access all of our content, including Premium articles.
Subscribe