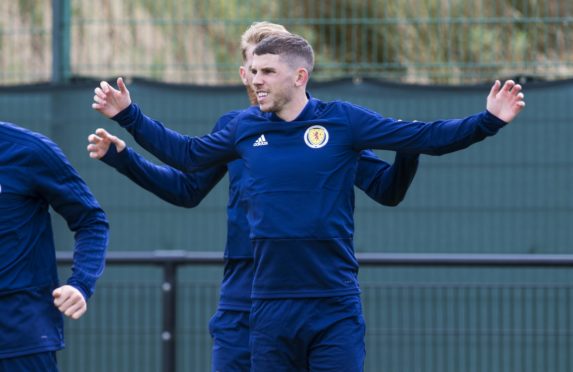 Having the best team in the world as guests will mean there is no Hampden hangover for Scotland, according to Ryan Christie.
Celtic's attack-minded midfielder was one of the very few success stories for the Scots at the national stadium on Friday night as they were outplayed by Russia and lost 2-1 in the Group I Euro 2020 qualifier.
It was a humbling experience for Steve Clarke's men – inspired by man-of-the-match Aleksander Golovin – the Russians gave them something of a lesson.
Most people are expecting Belgium, rated number one of the FIFA rankings, to do the same tonight.
However, Christie believes that the very fact that the likes of Kevin de Bruyne, Dries Mehrtens and Romelu Lukaku are visiting means the Scots will up their game.
Christie said: "It's a huge match for us.
"I think everyone knows we have to win.
"It may sound crazy but the fact that we are playing Belgium will probably help us in a way because it's such a big game and everyone is going to be up for it.
"There is not going to be any hangover from the Russia result because everyone will want to prove they can play against the best when they come to town.
'It was very emotional (on Friday) and we were all devastated but we will focus on the next game and be ready."
The Scots were very honest about their failings against the Russians, with player after player almost queuing up to admit how they froze as a team and let everyone down.
That can be deemed a healthy thing if they channel that into a vastly improved display tonight.
Looking back on the result that realistically called time on their hopes of getting out via the group, Christie said: 'It was pretty disappointing because we started the game exactly how we wanted to by taking the game to Russia and managing to get the early goal.
"It was frustrating that we dropped off after that and let them back into the game.
'It was mentioned at half-time but then they got the second goal and after that it was too late.
"I can't explain why we dropped off.
"We maybe just stopped having that composure on the ball but it's hard because it's international football and if you don't keep the ball for extended periods of possession then your opponents – no matter what international team – are going to hurt you."
Specifically, Christie felt striker Oli McBurnie was left on his own too often up front without service and that was something Christie did try to rectify when he replaced goalscorer John McGinn just after the hour mark.
Christie added: "I think big Oli up front played well given how isolated he was up there for periods of the game.
"I think that was the main issue.
"It was frustrating for me to come on and not get onto the scoresheet as that was my aim.
"I wanted to get us back in the game.
"The match was opening up towards the end and I managed to find a bit of space.
"I wanted to get closer to Oli and help him out.
'The manager said to me when I came on to try and make something happen.
"He wanted me to get closer to the striker and I felt we came back into the game for the last 10 minutes and we really pushed Russia.
"If we had got an equaliser early on then maybe we would have had a chance.
"I guess we showed glimpses of good stuff but at international level you need to play very well for 90 minutes.
"I think towards the end we showed we were as good as Russia but by then the damage had been done."
The former Inverness Caley Thistle player will now have to wait and see if he has done enough to persuade Clarke to pick him from the start tonight.
He said: "I have no idea if I have played myself into contention.
"I would be delighted if I play.
"I'm delighted every time I play for Scotland so we will have to wait and see.
"I think we have a lot of talent throughout the squad so everyone will be champing at the bit to get in and prove a point.
"The manager's message after the Russia game was to tell us what we needed to do better and that is keep the ball for longer periods of time.
"We needed to hide the ball from them when we were a goal up.
"The players all know that if you give the ball away cheaply you will get hurt at this level so we have to bear that in mind when we play Belgium."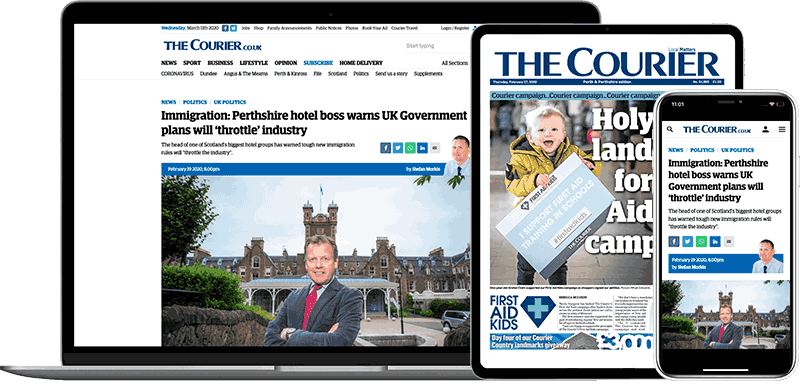 Help support quality local journalism … become a digital subscriber to The Courier
For as little as £5.99 a month you can access all of our content, including Premium articles.
Subscribe