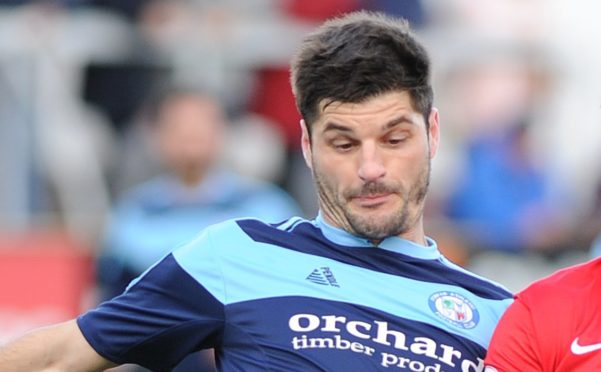 Forfar skipper Stuart Malcolm insists that while his side are set to play a Welsh team for the first time in a competitive fixture, it will be anything but a step into the unknown.
The Loons will face The New Saints from the Principality in a historic Irn-Bru Cup tie at Station Park this afternoon.
There are a couple of familiar faces in their ranks such as former Scotland and Motherwell defender Steven Saunders but the majority of the players will be unfamiliar to people up here.
However, Forfar boss Gary Bollan has ensured that Malcolm and the rest of his team-mates are fully in the know about the calibre of footballer they will be up against.
The 37-year-old defender, who is enjoying his third spell at Station Park, is under no illusions about the test Forfar face but they are determined to bounce back strongly after last week's disappointing derby defeat to Montrose and progress to the last eight of the cup.
He said: "All credit to Montrose as they worked hard against us and did a good job but we didn't perform at all.
"So we will definitely look to make amends against The New Saints.
"Anyone who knows the gaffer will realise he is very professional in everything he does and he has prepared us as well as possible for what will be a really tough challenge.
"The gaffer and coach Ian Flaherty went down to watch New Saints recently and we have lots of information about them. We have also watched videos of them in action so we are well briefed.
"They like to move the ball quickly and they have a really dangerous centre-forward in the New Zealander Greg Draper who we will have to keep a close eye on.
"I am sure there will be a lot of interest in the game and other clubs will send representatives along to watch what is a historic contest."
While Malcolm is honoured to take part in the ground-breaking tie, he is still wary about the introduction of Welsh and Northern Irish teams into the competition, admitting it would have been tricky for Forfar if The New Saints had been the home side.
He said: "To start with, I was a little bit unsure about the new format with teams coming in from other leagues but I think we have to be open-minded about these things.
"For us as players, it is a break from normal league business and an opportunity to play a team from another country in a competitive fixture.
"However, I am not sure what would have happened if we had been drawn away in Wales.
"Obviously we are a part-time team and it would have been incredibly-difficult for a lot of the lads to get time off work to travel down there.
"That is something that will maybe have to be looked at in the future but we are just glad to have this opportunity.
"At the start of the season, we knew there was a chance we could be playing a side from Wales or Northern Ireland but you never think it is going to be your team.
"So it is great we have that chance and while we know it will be tough, we are determined to get through to the next round of the cup and we will give it everything."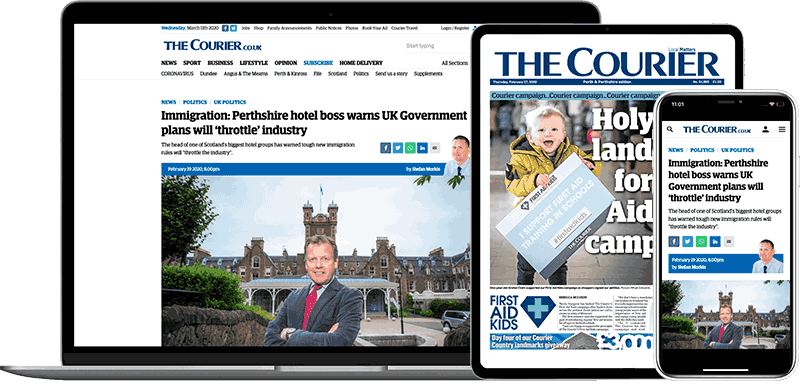 Help support quality local journalism … become a digital subscriber to The Courier
For as little as £5.99 a month you can access all of our content, including Premium articles.
Subscribe