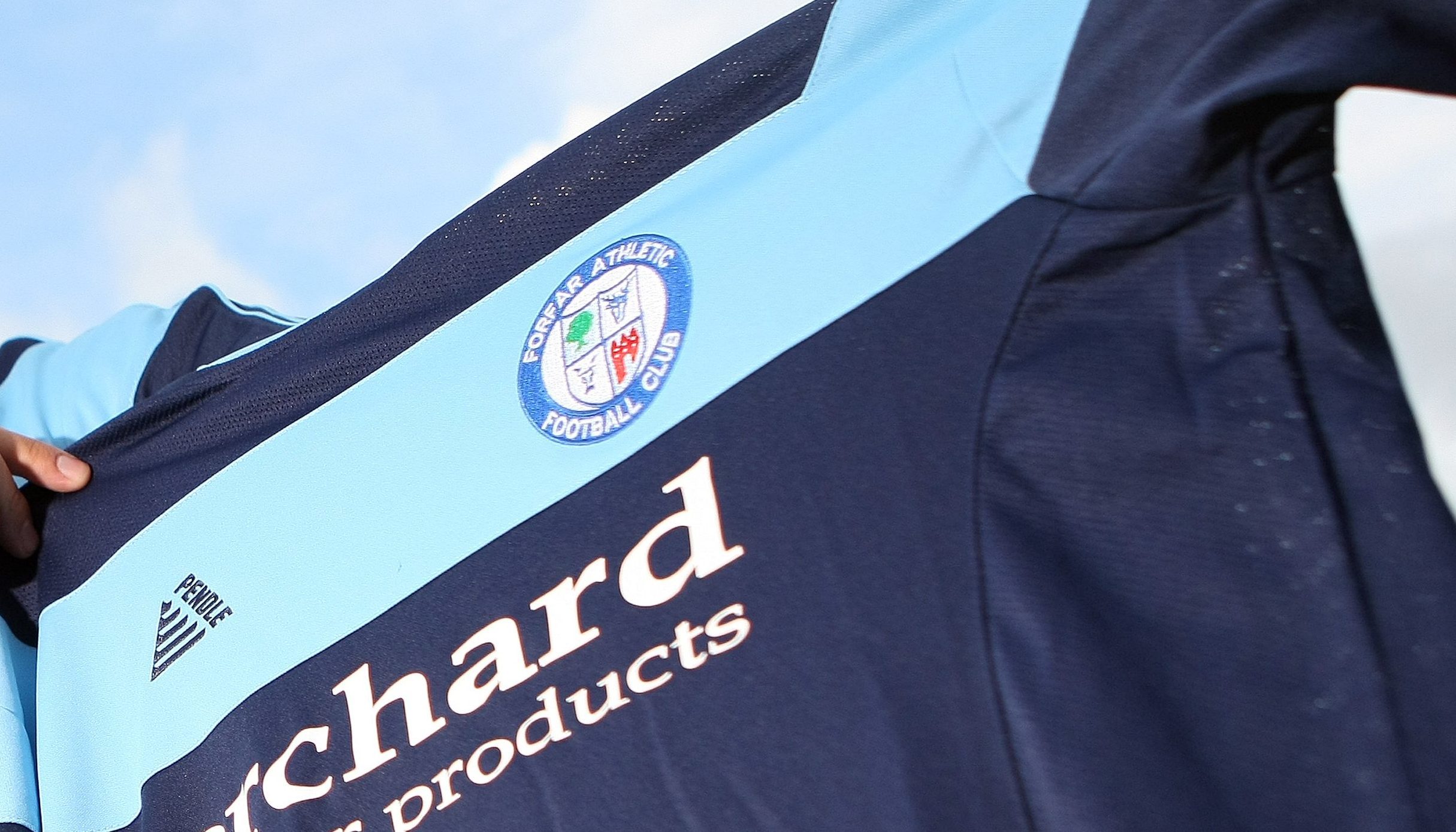 Forfar's Martyn Fotheringham was so impressed by the Welsh wizards of The New Saints, he believes they would give teams in the Scottish Championship a run for their money.
The full-time outfit from the Principality ran out 3-1 winners against the part-time Loons at Station Park to progress to the quarter-finals of the Irn-Bru Cup on Saturday.
New Zealand international striker Greg Draper was the man who did all the damage for Craig Harrison's side in the historic tie, netting a hat-trick.
New Saints completely dominated the opening stages of the game with Forfar having no answer to their slick passing with the impressive right midfielder Ryan Brobbel running riot.
It was no surprise when they finally took the lead in the 28th minute when Forfar were caught out by a quick goal-kick with home defender Michael Kennedy only able to head the ball into the path of Draper who calmly shot past Loons keeper Grant Adam.
However, the visitors were stunned seven minutes before half-time when home skipper Stuart Malcolm thundered a header off the underside of the New Saints bar with the officials deeming that the ball had crossed the line.
Forfar had much more possession in the second 45 and had chances through Jim Lister and Fotheringham but Draper pounced again for a tap-in to make it 2-1 in the 80th minute and the striker then made the match ball his own shortly before the end when he rounded Adam before firing home to make it three.
Fotheringham, who was making his first start of the season on Saturday, admitted that even although the Forfar players had studied videos of New Saints, they were taken aback by just how good they were in the flesh.
He said: "We had watched them a few times and the manager had been down to see them.
"We knew they were good but I didn't realise they would be that comfy on the ball.
"They have won their league the last six years, so they are obviously good at something.
"I haven't seen much of the Welsh league but if teams play like that, it must be not bad.
"I was trying to think what level they would be at in Scotland and I think they would give teams in the Championship a right good game.
"The guy Brobbel was very comfortable on the ball. Draper didn't get involved in much of the play but he has scored hat-tricks two weeks in a row. He is a Kris Boyd type player – he just knows where to be to score goals.
"They have a lot of good players and were well-drilled and marshalled.
"It was a new experience for me but it is back to the bread and butter next week."
New Saints boss Harrison admitted his side were taken aback by Forfar's physicality and Fotheringham admitted they had set out determined to upset the Welsh side's rhythm.
"Foxy", who is in his testimonial season with Forfar, said: "With all due respect, you don't know how good their league is but every team probably has a fear factor about them because of the times they have won the title.
"In the games we watched, they just let them have it and didn't press them.
"So we said that's one thing we could do which was why we tried to be a bit physical with them but they seemed to deal with it not too badly!"
Fotheringham admitted he is a bit wary about having Welsh and Northern Irish sides in the competition and he also has concerns about part-time players getting time off work if say, Forfar had been drawn away to New Saints.
He added: "I'm all for trying different things but the only thing that worries me is that you could have a Welsh and Irish team playing in the final of a Scottish tournament.
"Also, I'm fine because my boss is really understanding but not everybody is like that so you could have players missing out because they can't get off work.
"It was fine for their players as they are full-time.
"During the game one of their guys shouted when one of our boys went into a tackle that if he gets hurt then it is his job and he's injured.
"I shouted back, 'If we get injured and miss work, we don't get paid', and he just looked at me and went, 'You are right enough'!"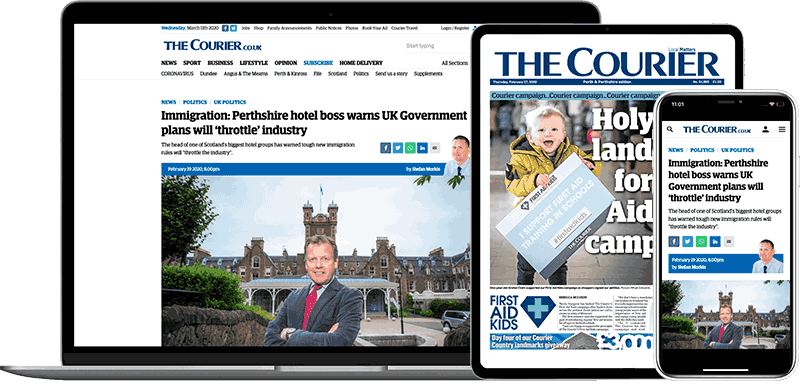 Help support quality local journalism … become a digital subscriber to The Courier
For as little as £5.99 a month you can access all of our content, including Premium articles.
Subscribe