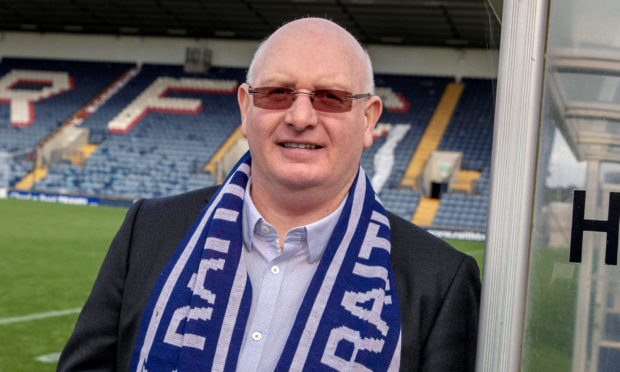 Raith Rovers manager John McGlynn admits his plans to prepare for life in the Championship have been put on hold until a ruling is made by the Scottish FA arbitration panel.
Hearts and Partick Thistle's bid to reverse their respective relegations and deny Dundee United, Raith Rovers and Cove Rangers promotion has been referred to an independent tribunal at Hampden.
Those clubs also appealed to fellow Scottish teams and supporters for financial support on Monday after a joint statement claimed legal costs could rise to £150,000.
If they cannot raise that money, the case could proceed without a lawyer directly representing the Championship, League One and League Two title winners.
The hearing is due to take place within the next fortnight but McGlynn admits the turmoil off the park is affecting his preparation for the new campaign.
He said: "It makes it more difficulty because you don't really have that clarity.
"Trying to bring players in when there is that uncertainty, in the Championship you are more attractive than being in League One.
"A few weeks ago we thought we had that clarity and now it's up in the air.
"These things are going to have to stall a little bit I suppose until things get sorted out.
"This is not in anyone's interest to drag on. Everyone wants it to come to a conclusion so we can move on.
"We would like it to come to a conclusion that we're in the Championship and can move forward.
"We just have to wait and see what happens and reflect. It's just having to wait and see, it's frustrating more than anything else."
Raith chairman Bill Clark has already warned that the club could be forced out of business if they lose the case and are also forced to pay Hearts and the Jags' legal bill.
McGlynn has sympathy for the dilemma facing Stark's Park hierarchy.
He added: "It's difficult for the board of directors, Raith Rovers are not a rich club so they can't really be putting that type of money out."
Raith chief Bill Clark says club will make legal battle decision in next 48 hours after conceding spiralling costs could force Rovers out of business