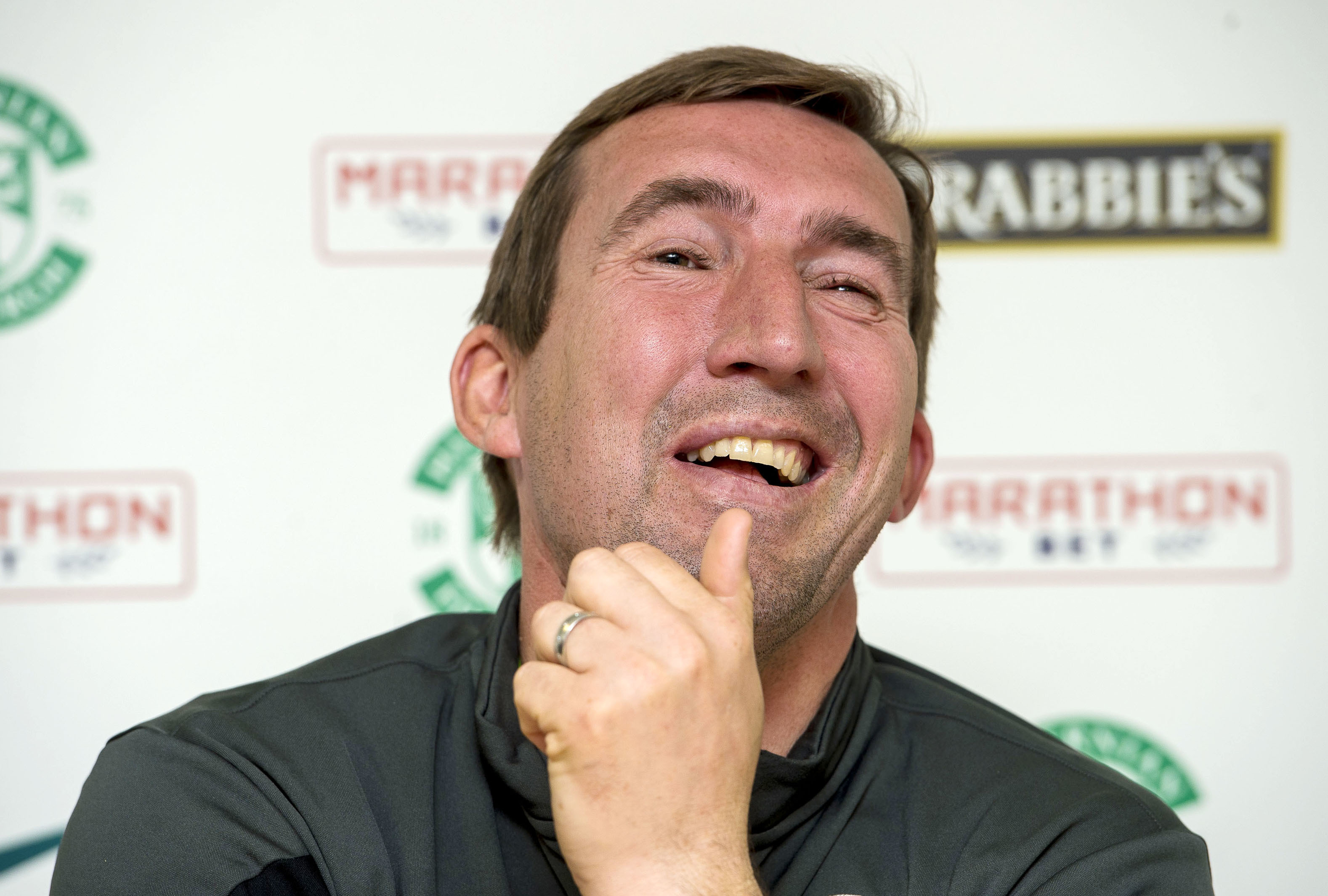 Hibernian boss Alan Stubbs has cast doubt on Raith counterpart Ray McKinnon's claim that he "cruised" through Wednesday's Ladbrokes Premiership play-off.
And the Hibs head coach laughed off McKinnon's accusation that he is feeling the pressure ahead of Saturday's second leg.
McKinnon said Stubbs' demeanour throughout Hibernian's 1-0 defeat at Stark's Park, and his post-match complaints about the pitch and the officials, showed he was a man under pressure and looking to deflect blame.
The Raith boss added: "I was quite calm – I had a cup of team with me on the bench and cruised through that game."
When the comments were put to him, Stubbs laughed and said: "Do you want me to laugh at that or not?
"Maybe someone should have put a manager-cam on me and watched me during the game, because I was sitting down, I was standing up.
"And actually, if you look at the game, I think you see the fourth official go to Ray and tell him to calm down. So I don't see that.
"If he thinks he was cruising then fine. But if I had seen that game, with the chances we had, I certainly wouldn't have been cruising."
Stubbs insists he is relishing Saturday's second leg at Easter Road despite all the pressure being on Hibs to set up a semi-final against Falkirk.
"I can't wait for the game, that's the first thing that goes through my mind when I wake up," Stubbs said. "It's game day, I am looking forward to it.
"That's why I am not saying too much now. We still have another 90 minutes, potentially, if we have to do that, 120 minutes.
"If Raith go through, congratulations to them. But nothing's won just yet."
McKinnon called on his players to frustrate Hibs and and see how they cope if the home crowd exhibit signs of anxiety.
In response, Stubbs said: "We want to make Easter Road as hostile as we possibly can. I don't read the papers but someone has told me they want to try and turn it around where the fans are nervous and jittery.
"Well, I say to the fans, flip that on its head. Let's really make this an intimidating place for the opposition and show them how difficult a place Easter Road is to come to, as it has been all season. Our home form has been outstanding."
Raith sat back for much of the first half in Kirkcaldy and are certain to be cautious in Leith and try to hit their hosts on the break.
"If that's the case then we have played against that for a lot of games this season, so that's not going to change anything," said Stubbs, who has Dylan McGeouch pushing for a start following a groin injury.
"We just go about it the way we have gone about games this season.
"Obviously there is an extra degree of importance but whenever my players have played in big games this season, more often than not they have risen to the challenge and they have performed."
Defender Darren McGregor is confident Hibs will cope with the expectations from his fellow supporters.
"As a football player you need to look at your roles and responsibilities and just do them to a tee," McGregor said.
"You could worry about the potential of staying in the Championship, not winning the Scottish Cup, getting knocked out the League Cup, but it does nothing for you.
"There's a lot of experienced boys in there who know how to apply themselves physically and mentally. In our eyes, nothing's changed, all we need is a victory and, regardless of the consequences, it's about being professional."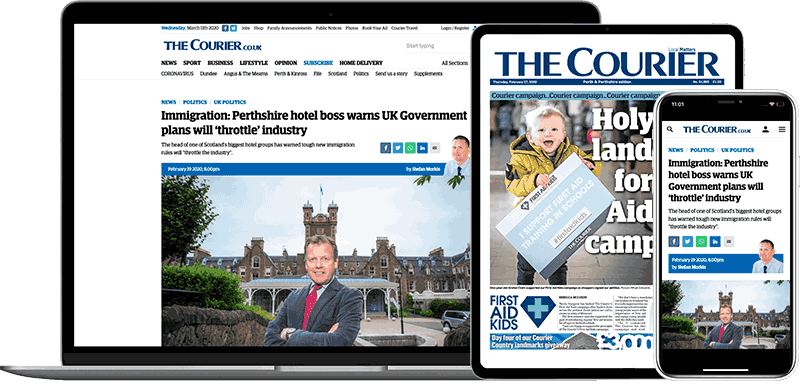 Help support quality local journalism … become a digital subscriber to The Courier
For as little as £5.99 a month you can access all of our content, including Premium articles.
Subscribe