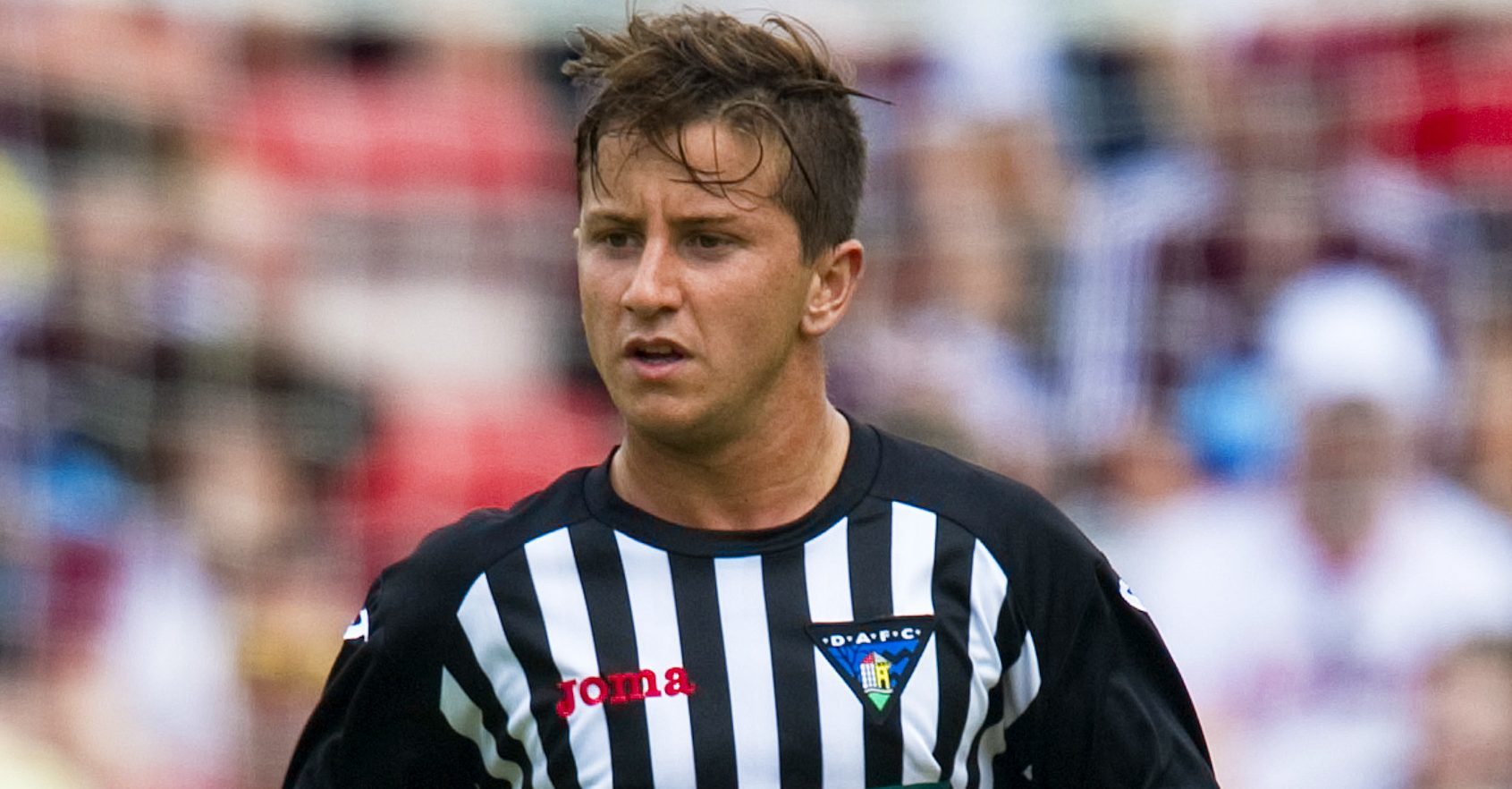 Josh Falkingham insists he deserved more respect and honesty from Dunfermline before finally receiving the bombshell news on Monday night that his contract would not be renewed.
The 25-year-old midfielder had spent four years at the Pars, making over 150 appearances for the side, including 35 last season as Dunfermline clinched promotion to the Championship.
Manager Allan Johnston was able to start putting plans in place for this coming season as far back as March after the step up to the higher league was confirmed.
However, Falkingham admits he was left totally in the dark as to whether he was part of those plans until the start of this week when he received the news he did not want to hear.
The manager's decision left him bitterly disappointed but Falkingham is determined not to let it sour what has been a great time at a club where he was a fans' favourite and made lots of friends for life.
He said: "I was out of contract but the manager never said anything to me at the end of the season whether he wanted me to stay or not.
"I had no contact from him or the club all summer and then he phoned me out of the blue on Monday night to let me know I wasn't being offered a new contract.
"He just said that he saw me as a defensive midfielder and that he had cover in that area.
"Look, I know what football is like and this isn't about not being offered a deal.
"I am an honest boy and all I wanted was a bit of honesty from the club.
"I have a lot of friends in Dunfermline and everything about the club, even during the dark days, has been spot on.
"But I was disappointed not to be given that bit of respect and told straight.
"I have to stress this is not sour grapes about not getting a new deal.
"People move on in football all the time and he is the manager, the man in charge, but I did not deserve to be left in the dark as I was.
"I was constantly being asked by friends back home, in football and on social media what was happening but I couldn't tell them. I am baffled with the way it ended for me at Dunfermline.
"However, I am still proud that I played my part in what was an unbelievable season and I will be leaving on a high.
"I can't speak highly enough of the fans who were great with me as well as the board and everyone connected with the club.
"Hopefully, they are heading in the right direction and will soon be back where they belong in the Premiership."
Of course, former Leeds, St Johnstone and Arbroath player Falkingham is now on the hunt for a new club.
It is obviously an uncertain time for him but he believes he has a lot to offer and at 25 is entering his prime as a player.
He said: "Four years is a long time to spend at one club these days.
"I had great times from the moment I walked into the club and I firmly believe that we had the squad capable of taking us back into the Premiership under Jim Jefferies before we entered administration.
"However, it is time to move on to a fresh challenge and I would come back to Scotland in an instant.
"I have been on the phone to my agent every day and fingers crossed I will have something sooner rather than later.
"I am 25 now and have played over 100 games for Arbroath and more than 150 for Dunfermline. I have proved I am good enough to play at first-team level and I am definitely coming into my prime."