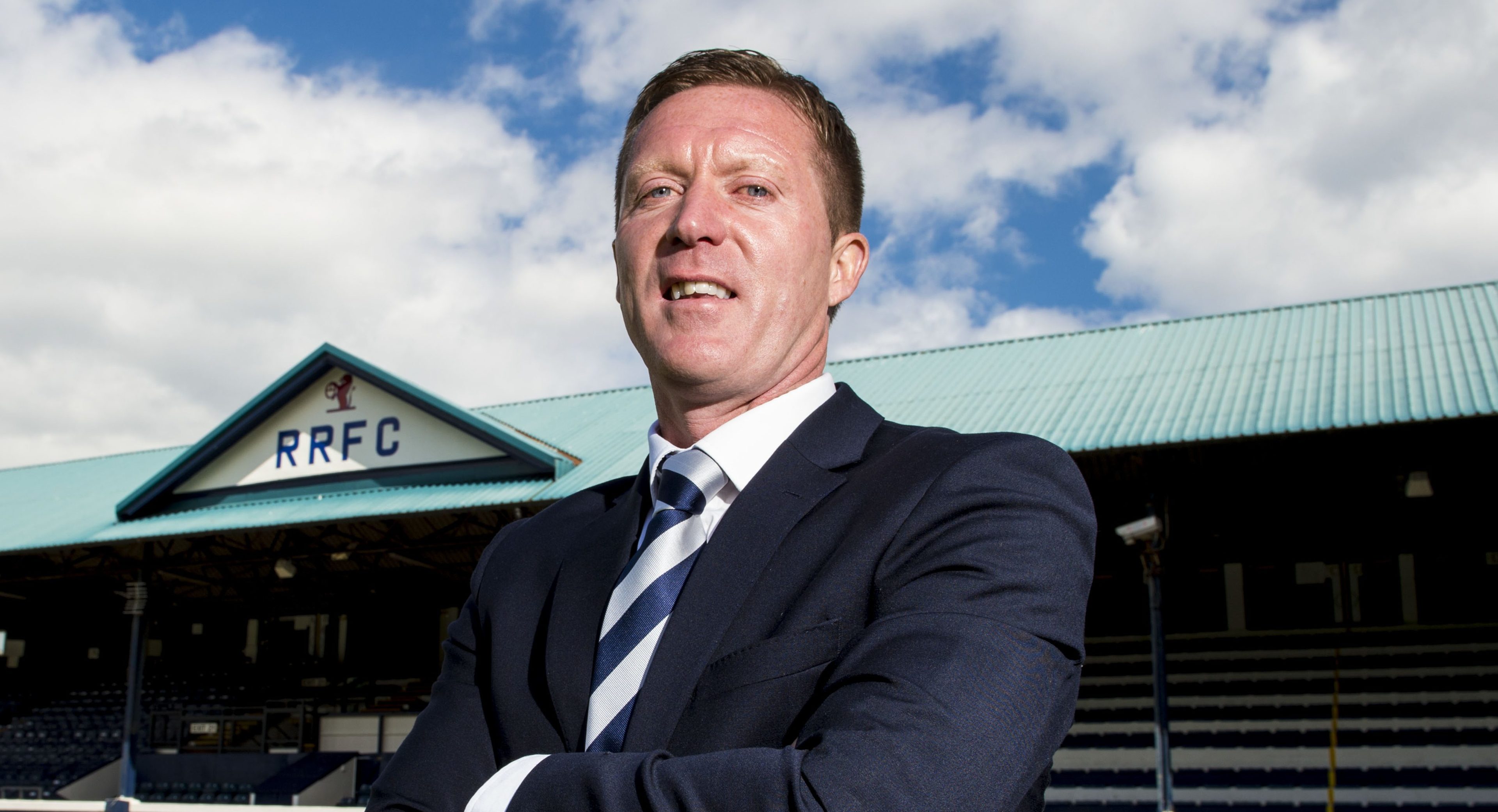 Raith boss Gary Locke admits it has been difficult to wipe the smile off his face this week as he is enjoying being back working with players on the training pitch so much.
The Rovers squad returned for pre-season at the start of this week and have been put through their paces at the club's Glenrothes training base by the manager and his assistant Darren Jackson who has been out of the game since leaving Dundee United last September.
It is also the first time Locke has been in charge of a group of players since he left Kilmarnock back in January and he insists he couldn't be happier.
He said: "It's great. Myself and Darren have got a smile on our faces every morning, because it's a long period of time when you're out the game and it can get frustrating when your phone stops ringing and all the rest of it.
"It's great to be back involved and working with a really good group of players at fantastic training facilities.
"At the moment, I couldn't be happier.
"There's a lot of quality in the squad. Some of the younger players really look the part.
"It's hard, because we've not played any games and that's when it matters. We've all seen players who are good in training and then don't do so well in the games.
"But, certainly, the squad have trained ever so well. Their fitness levels are great and we're just really looking forward to the games starting.
Locke added: "I knew the majority of the squad. It was just the younger lads, who haven't played as many first-team games, who you're not as familiar with.
"All the other boys I know really well. We've got a bit of experience in the squad as well, which is great.
"It doesn't take long. After a day you know them all anyway.
"It's a really good group of players and hopefully we can go and emulate the success they had last season."
While delighted with the players already in his squad, Locke is keen to bring in reinforcements.
He already has former Kilmarnock defender Mark Connolly and ex-Dundee United youngster Jordan Moore in training at Glenrothes and is intending to run the rule over some trialists next week.
The manager said: "They're in training. Obviously, you bring them in for a reason, because you think they're decent players.
"In terms of Mark Connolly, I know him well and I just wanted to get him in to have a look at him, fitness-wise.
"Jordan Moore is difficult. Darren obviously knows him and we promised him training facilities.
"He needs to get himself fit, so that's as far as that one will go at the moment.
"But we've got a couple of lads coming in next week, so we'll have a look at them and see what happens."
Meanwhile, one player who will not be coming back to Raith is Ross Laidlaw.
The keeper's contract has run out and Locke is now looking elsewhere for a third goalie as back-up to first-choice Kevin Cuthbert and Aberdeen youngster Aaron Lennox who joined on loan earlier this week.
Locke said: "Ross is out of contract and is training with Hibs.
"He's another goalkeeper I didn't know much about but, at the same time, I've not got thousands of pounds to spend on goalkeepers.
"I feel as if I've got two who will push each other for the No.1 jersey and then we're looking for a younger one to come in on a more sensible wage and hopefully learn from the two we've already got."