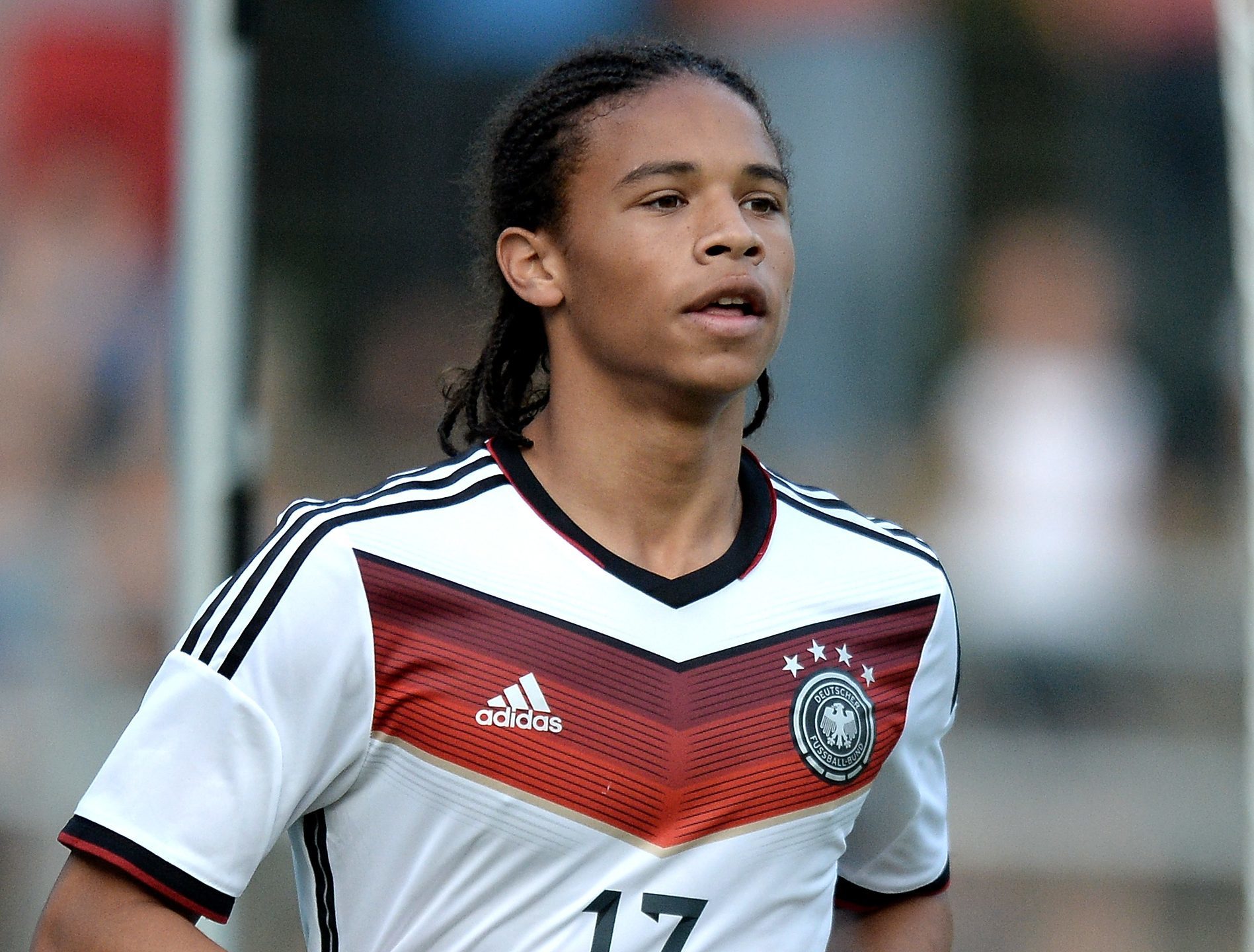 It is highly doubtful that anyone in the Raith Rovers dressing-room can match Joel Coustrain's claim to fame – showing  a clean pair of heels to Manchester City's new £37-million signing Leroy Sane.
Coustrain was playing for the Ireland Under-19 side against Germany at the end of March in Sandhausen in a UEFA Championships qualifier when he came up against the prodigious young talent.
Sane, who helped the senior Germany team reach the semi-finals at Euro 2016, scored eight goals in 33 Bundesliga appearances last season for Schalke before moving to the Etihad Stadium at the start of this month on a five-year deal.
However, his reputation counted for nothing as he was left trailing in Coustrain's wake.
The Rovers player, who is hoping to make his mark in his side's Championship opener today at Ayr, said: "I've got another year eligible for the Ireland under-21s, who I was on standby for last year so hopefully I can get a call-up if I do well with Raith Rovers.
"Pulling on that green jersey is an unbelievable experience. I did it last year and made 14 appearances at under-19 level, which was a brilliant experience.
"I actually scored against Germany when Leroy Sane was playing on the other side. I think my proudest moment in football was doing him for pace down the line!
"I had just come on, so I was fresh, and he was chasing me down.
"I was running with the ball and you could hear him sprinting. I'm thinking, 'He's going to get me here', but I dipped the shoulder and sped up and he gave up . . . I was cheering as I ran down the line.
"Then I saw the other day he had joined Manchester City for £37 million – it's crazy. I have a picture of him running behind me, so I messaged that to my step-dad, Kevin, with a caption saying, 'I can't believe he's just moved for £37 million'.
"He replied with, 'Who? The guy in the green?'. Maybe one day!
"I remember the team meeting before the match – it was basically just on him. He had scored a few goals already and the manager said, 'This guy has come on against Real Madrid and scored past Iker Casillas'.
"On the morning of the game, the boys were joking and saying, 'We'll take a 4-0 defeat here'. As it was, we did really well and should have won. I scored to make it 2-1 with 15 minutes to go but they came back to win 3-2."
Coustrain admitted he was delighted to sign for Raith Rovers after his time as a youth player at Sheffield United ended badly.
He added: "This is a great opportunity because if you do well in this league then you can get massive exposure – plus it is another year in football for me, because for the last few months I have been struggling to find a club.
"I had been doing well, but you need that chance to play well in front of people and play competitive games, so I was delighted to sign.
"I got told in January that I would not be getting a new contract but they wouldn't let us leave. So we were left to train there for months and months.
"It was an awful situation. A new manager came in and that was it. He had the same excuse for everyone, 'You're not in the plans'. There were 10 off us that got let go, which was a bit of a heartbreak.
"We weren't allowed to train with the rest of the lads or play, so we were reporting to the training ground every day and had to train with a few lads.
"So it's just good to be back playing! I've been so happy the last few weeks.
"The Championship will be difficult and a totally different challenge. It will be a lot more physical than what I am used to."