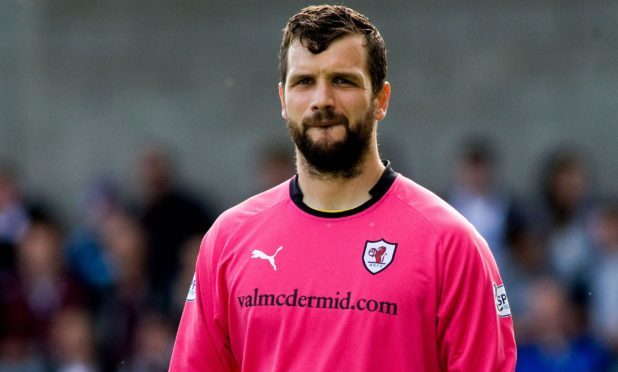 Raith boss Gary Locke is keeping his fingers crossed that Kevin Cuthbert will win a race against time and be fit to take his place between the sticks at Tannadice on Saturday.
The Stark's Park manager was facing a worrying keeper crisis for the game against Dundee United following the weekend derby win over Dunfermline that kept Rovers at the top of the Championship table.
First-choice stopper Cuthbert has been on the bench for the last two league games after picking up a leg injury, with his place in the team taken by on-loan Aberdeen goalie Aaron Lennox.
However, he pulled his hamstring early on against the Pars with centre-half Kyle Benedictus subsequently having to take the goal kicks.
Despite the problem, it was decided that Cuthbert could not be risked and the Australian Under-23 cap saw out the game.
It has now been confirmed that Lennox will miss the United match with Locke hoping Cuthbert can recover in time to make a comeback.
The manager said: "Aaron pulled his hamstring early in the Dunfermline game which was a big blow.
"He couldn't take kicks but managed to get through the 90 minutes.
"Aaron was assessed this morning and it is not as bad as first feared but he will not make the game against Dundee United.
"Thankfully, it looks like Kevin Cuthbert who has been struggling should be fit for the weekend.
"If he isn't then I will have to look at the transfer market.
"I have been after a young keeper for a while and we have two on trial.
"It is just sod's law that we have our two main keepers injured at the moment but the board are well aware of the situation.
"It was a typical full-blooded derby on Saturday but thankfully most of the rest of the lads are all right.
"We have made a great start but we have to keep it going and our feet on the ground.
"However, it was great to be able to give the fans a derby win at home."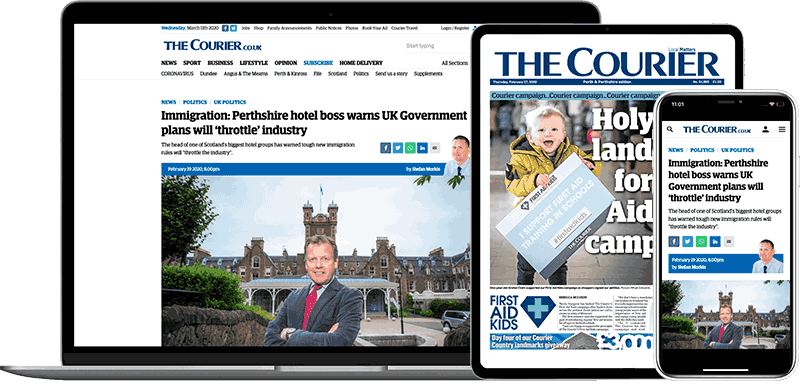 Help support quality local journalism … become a digital subscriber to The Courier
For as little as £5.99 a month you can access all of our content, including Premium articles.
Subscribe