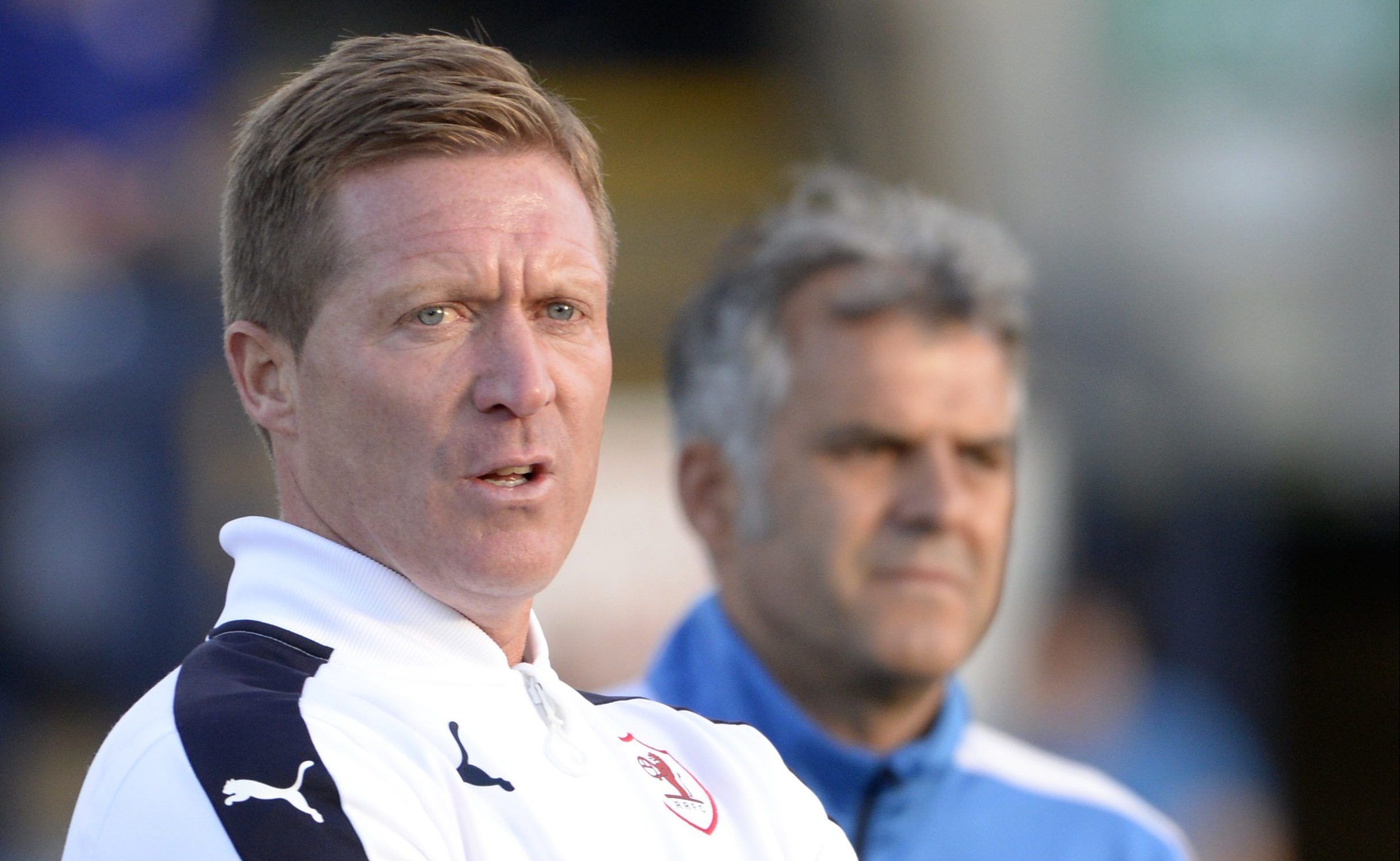 Raith boss Gary Locke is looking to make a new signing to solve his keeper crisis ahead of tomorrow's Championship match against Dundee United at Tannadice.
First-choice goalie Kevin Cuthbert is still suffering from the after-effects of a dead leg and even in the direst of emergencies he is unlikely to be risked from the bench he has occupied in Rovers last two games.
Back-up stopper, on-loan Aberdeen player Aaron Lennox, is definitely out after injuring his hamstring against Dunfermline last week.
So Locke yesterday welcomed a new keeper to the club's Glenrothes training base and he hopes to have him signed before table-topping Raith travel to the City of Discovery.
The Stark's boss said: "We're hopeful of signing a goalkeeper, Conor Brennan, who I had at Kilmarnock.
"I knew he was available and I'm hopeful of getting him in.
"It's been a bit of a nightmare, to be fair.
"Kevin's still struggling. He's been on the bench for the last couple of games and I expected it to heal a bit quicker.
"It's a dead leg but it's in an awkward position and it's causing a fair bit of discomfort. If he's not fit, he's not fit, there's not much we can do.
"Aaron has a grade two hamstring injury. He did it early in the game and we needed him to get through it, which he did.
"Obviously we've suffered the consequences of him playing the 90 minutes. In an ideal world I would have taken him off straight away, but I knew that Kevin wasn't fit.
"It was only really in a worst-case scenario, that if Aaron genuinely couldn't walk, I would have had to take him off.
"Fortunately for us, he managed to get through the 90 minutes.
"You're talking with his injury him being out for a minimum of four weeks.
"So I'll be delighted if I can get Conor in. He's got a wee bit of experience, he has played first-team football and he's a Northern Ireland under-21 international.
"He's got a decent pedigree and the club is hopefully again pushing the boat out a wee bit to try to get a goalie in, because it's a big problem for us."
Scott Robertson was being operated on yesterday in a bid to cure a pelvic problem while it is now a case of wait and see whether Craig Barr will also have to go under the knife.
Those two will definitely miss the United game while there are doubts over Joel Coustrain and Chris Johnston.
Raith have certainly set a ferocious pace so far, being tight at the back and prolific up front having scored seven with just one conceded in their three league games so far.
And Locke insists that attacking approach will not change at Tannadice.
He added: "It's not in my thoughts to go there defensively. As a manager, what's the point in my changing it when we've won our first three games?
"I think we've got players who can go there and cause them problems.
"So, for me to ask these boys to sit back behind the ball would be ludicrous.
"I think we've got to go there and have a go.
"I'm well aware they've recruited brilliantly through the summer and they've still got huge resources and they're getting big crowds every week.
"So, it's going to be a tough ask for us, but it's certainly a game we're all looking forward to."