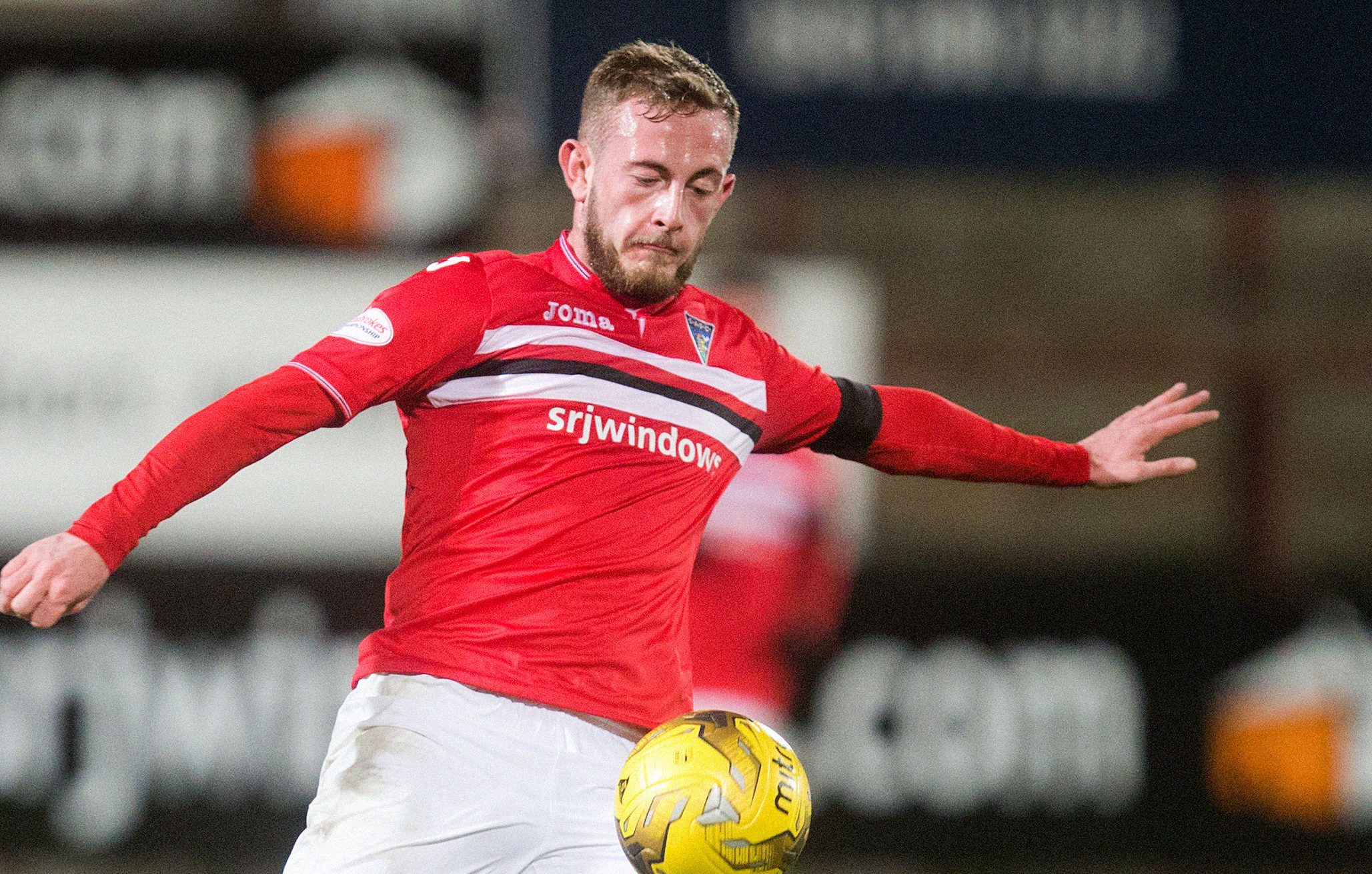 As with many holidaying Scots, John Herron hoped Blackpool would prove to be his perfect destination.
But the former Celtic youngster admits his big break came when he returned north of the border to move to Dunfermline.
The midfielder insists he is back playing with a smile on his face after leaving his nightmare with the Seasiders behind to join the Pars on loan in the summer.
He extended that deal until the end of the season this week and the 22-year-old has now revealed he has reached an agreement with Blackpool to cancel the remaining 12 months of his contract to allow him to leave for free in the summer.
And talks have already started with Dunfermline over a permanent move.
He explained: "After this year I've got another year with Blackpool but we've come to an agreement.
"They know I don't want to go back down there and I've told them I don't want a pay-off or anything, I just want them to let me go for free in the summer.
"We've come to an agreement on that, which I'm happy about. I just wanted to be able to go to another team in the summer.
"It could be here. The gaffer has started talks already, after doing the loan. I've expressed how much I like it here since I came, so, you never know. The main thing is I'm playing games and I'm enjoying it and back to enjoying my football."
Herron has suffered a couple of injuries this term but has still played 15 times for Dunfermline and will attempt to help them extend their current eight-match unbeaten run at home to bottom side St Mirren this afternoon.
He said: "A lot of people are looking at it and seeing them bottom of the league and thinking it's going to be a pushover. But I think you can see from the previous games against them that it's always tough."