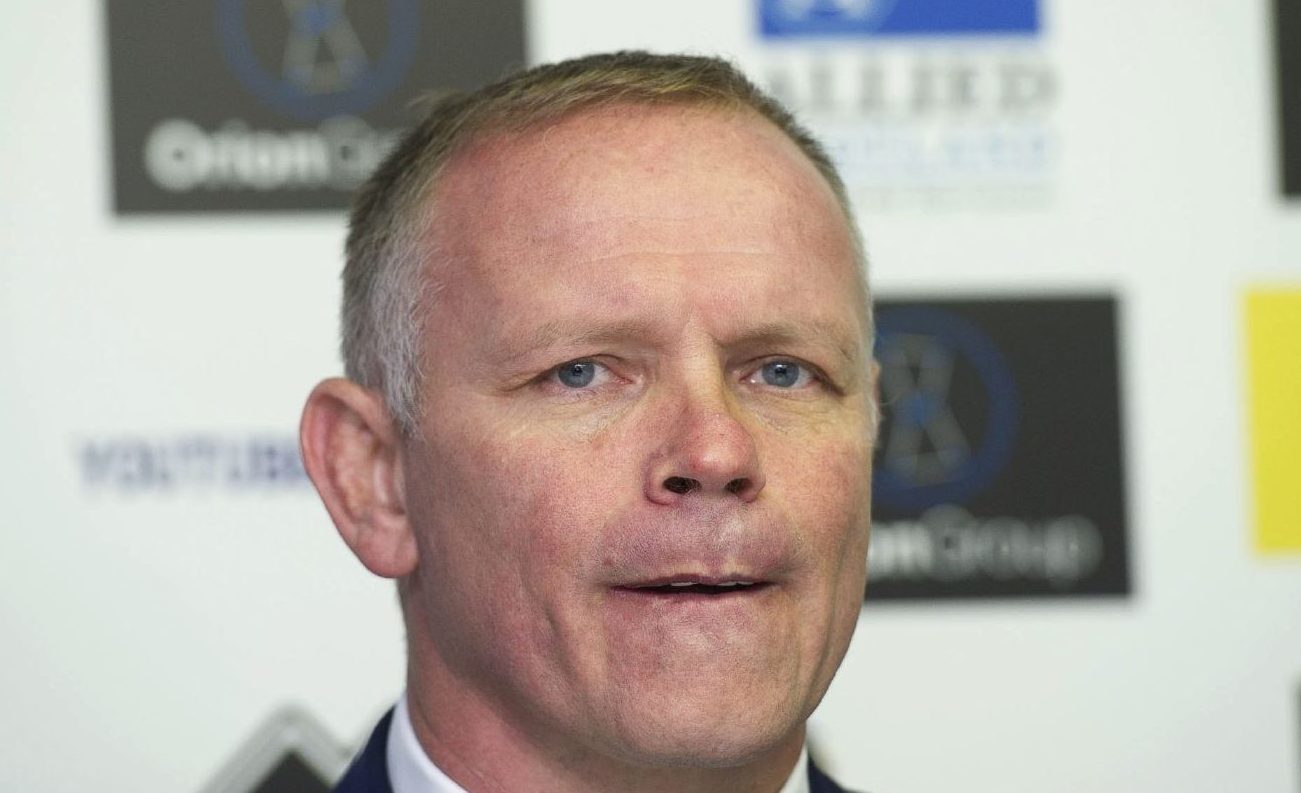 New manager John Hughes admits he faces a considerable challenge to revitalise Raith Rovers.
Hughes, the former Inverness Caley Thistle, Hibs and Falkirk boss, has been given the job on a deal until the end of the season.
The hope is that by then he will have steered the Kirkcaldy club away from the danger zone at the bottom of the Championship.
That will be anything but easy, with Raith in a slump and having gone 14 matches without a win.
That is the form that got Gary Locke the sack after Tuesday's loss to Morton.
The start for Hughes certainly won't be a walk in the park, with his first game in charge against former side Hibs at home next Saturday.
However, Hughes said all the right things as he spoke to the media at Stark's Park and you imagine he will shake up the dressing room.
He said: "My job is to come in here and try to galvanise the team, hit the ground running and try to get the best out of the players.
"If you look at my record, that's what I do – get the best out of players.
"I like to play football properly, too, so I will be asking a lot of the boys.
"It is a big challenge but before I came in here I studied and did my homework.
"I know the results but I looked at the squad and there are really good players here.
"Everybody goes through a time in your career when you are not getting results and you lose confidence and momentum.
"I totally understand that – it happens in football.
"I am not saying we are going to win every game but it's my job to make the lads give it their best shot.
"I am quite sure that, under a new manager, they will have plenty of energy in them.
"I am going to make them run quicker and jump higher.
"They will enjoy working with me, though, because I have never hit anybody with a big stick.
"The way I go about my business is that I ask them to do things on the football pitch that they maybe haven't been asked to do before.
"Everyone will know exactly what their job is before they go out on the park."
Hughes, who left Inverness last summer, admitted that the moment was right to get back in the dugout.
"It was time to get back in," he said.
"I had a successful spell at Inverness then wanted to spend time with the family and had one or two business things to do.
"All the while, I was keeping an eye on the game.
"I had opportunities to get back earlier but those just weren't right.
"I had too much going on.
"Now, though, this suits me.
"It is not just that it's the right fit, it's the challenge.
"You have to have a feel for a job and I have a good feeling about Raith Rovers.
"The secret of football is having good values and you find those at this club."
Hughes, who is expected to name Kevin McBride as his assistant boss, isn't fazed by the short-term nature of the contract, arguing that it will suit both parties and then could be revisited if everything goes well.
"It's open and it gives us a great chance to get to know each other," he said.
"After that, we will see what response I have gotten from the players and how we have gotten along.
"You never know."
Hughes will now take a serious interest in tomorrow's Hearts v Hibs William Hill Scottish Cup clash at Tynecastle, with the latter coming to Kirkcaldy for his first match as Rovers boss
"It is ironic that my first game in the job is against Hibs," said Hughes.
"That's what football throws up but I'm looking forward to that challenge.
"They are the best team in the league and I think they are going to win it (the title).
"That will all motivate our lads. I'm excited about it and I hope the players will be excited about it too.
"I hope to get off to a winning start but I am under no illusions about how tough it is going to be.
"There is no easy game in the Championship and there are some quality players and management in the division.
"You have teams like Hibs, Dundee United, Falkirk and Morton all doing well.
"All I can do is guide the players and train them, give them as much help as I can to go and get the job done.
"I am looking for a massive response but I don't have a magic wand – It's down to hard work.
"I have never had any airs and graces.
"I am happy to put the boiler suit on and get my hands dirty. I expect my players to do the same."