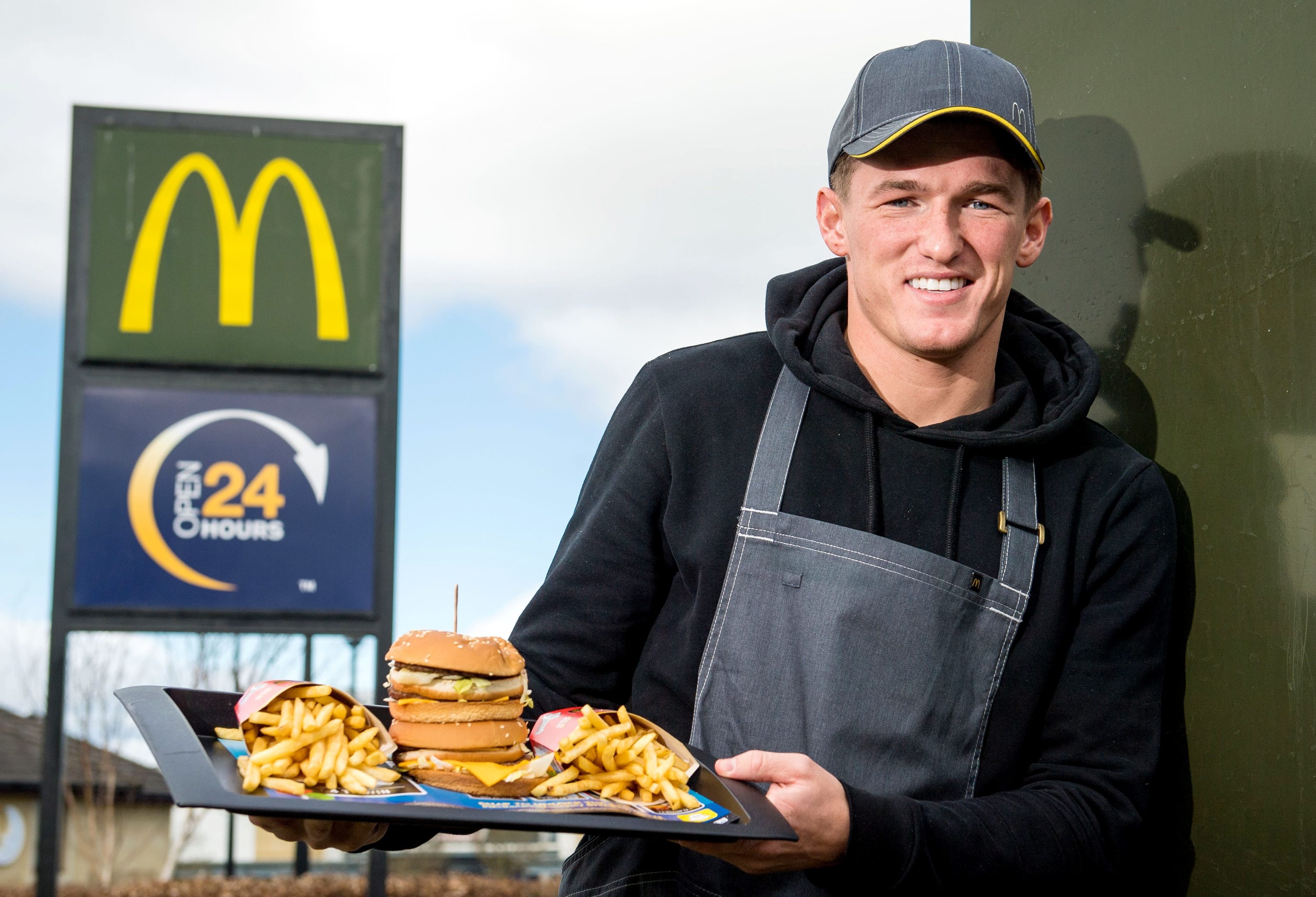 David Hopkirk admits he was led astray by the prospect of a career in England and allowed silver-tongued agents to turn his head – as the Dunfermline winger opened his heart on the events that left him frozen out of football.
Hopkirk was one of the brightest young talents at Hamilton when he emerged as part of a generation including the likes of Stephen Hendrie and Brian Easton, even turning out against Celtic as a teenager in 2011.
His undoubted potential caught the eye of suitors south of the border and Hopkirk confesses that he did not have the maturity to shun the talk of interest coming from his representatives, despite the best efforts of his dad.
A nightmare contract impasse with Hamilton, who held his registration, followed as Hopkirk sought to work his ticket.
In the meantime, he took a job in Scotmid during his spell out of the game – but he was the one on the shelf.
Hopkirk said: "I was playing in the SPL for Hamilton when I was 17, I was playing for Scotland under-19s. I should have stayed there, kept my head down and worked hard. But I went through agents, got disillusioned and people were filling my head with rubbish.
"I should have listened to my dad, who told me just to keep playing, and I've learned from that. I had agents telling me they would take me places and I was young and stupid.
"My agent at the time told me I was free to sign for other teams but I couldn't – Hamilton still held my registration. That lost me at least six months.
"I had trials down at West Brom, Cardiff and a few other clubs, but after my time out the game I wasn't ready. That's when I went to Scotmid! I bought into everything I was being told – but when things went against me the same people didn't want me.
"I'm being honest, I got too big for my boots. The dream for most boys is to get a move to England and that got into my head. I was young and messed up.
"Boys I played with like Stephen Hendrie did that and got moves. Brian Easton was the same, but you want to chase the bigger move when sometimes maybe you should sit back and realise how lucky you are."
Hopkirk was speaking as Dunfermline announced a sponsorship deal with fast food giants McDonald's, with the 24-year-old joining Kallum Higginbotham and Callum Morris in flipping burgers at their Fife Leisure Centre branch.
Hopkirk is certainly not too proud to do some hard graft, having juggled a day job with his time out of the game and playing part-time with Annan.
He laughed: "I actually enjoyed living a normal life. I was working with my best pal, Grant, on the night-shift at Scotmid so it was a laugh. My sister got him a job as well so we didn't take life too seriously.
"I got the move to Queen of the South when I least expected it and, of course, you want to be flaying full-time, but it did give me perspective that there's life beyond football."
The Pars still retain play-off aspirations ahead of today's derby against Falkirk, with Hopkirk looking to add to his second goal of the season against Dumbarton last weekend.
He said: "I just feel like I need a run of games. I've got another year on my contract and I am desperate to show what I can do."