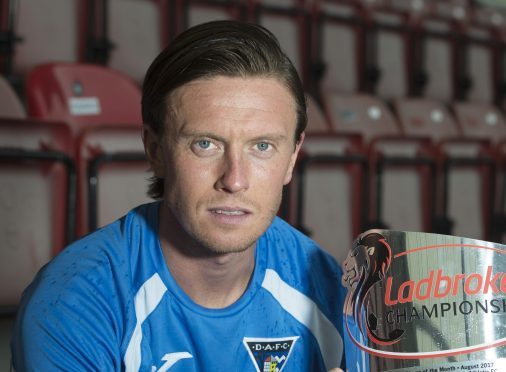 Dunfermline winger Joe Cardle has revealed that winning his first-ever player of the month award is all the more special after the worry sparked by the premature birth of his baby daughter this summer
Lyla Jo's early arrival in June led to Cardle sleeping in the hospital at night to provide support to fiancee Lucy as their second born was monitored by doctors and nurses.
The Pars fans' favourite, who was this week named the Championship's player of the month for August, confesses the troubling spell sped by in a flash as he tried to keep his mind on football and care for his family at the same time.
However, now that Lyla Jo is thriving at home with big sister Josie-Anne, Cardle is thrilled a string of stunning on-field displays have been recognised with his well-earned accolade.
He said: "It's the first player of the month I've ever received, so I'm happy.
"The last few months have been a whirlwind, really. It's all happened.
"It was tough going at the time. I was basically living in hospital for three weeks with Lucy.
"I was sleeping in a tiny, wee bed in the hospital beside her and then getting up, seeing the baby and coming to training.
"It was a tough wee while, but we just got on with it.
"It was only after we got home that I actually sat down and realised what had happened, because at the time you just get on with it.
"The last three months has been pretty full on but we're getting settled in the house now.
"The wee one is in her own routine, putting on weight and it's been fantastic.
"At the time, it was just sprung upon us and you're kind of in a dreamland, because you don't know what's going on day to day.
"So the football has gone well, considering what's been going on."
Cardle has scored eight times in 10 games so far this season, including five in three consecutive games last month.
It is a huge contrast to last term, when he started just eight matches after August.
The 30-year-old added: "The difference in six months is ridiculous. It's the highs and lows of football.
"I'm just enjoying it so much this season, just being in training every day and being with the lads, playing games and scoring goals. It's going so well at the moment.
"My confidence is high just now and I'm thriving on that. It can't get any higher, when you're scoring goals and making goals every week. It's fantastic – every day of life is amazing.
"It's about keeping that level up and picking up points every week is the goal.
"Everyone's on a high right now and it's a great place to be, so we want to keep that going."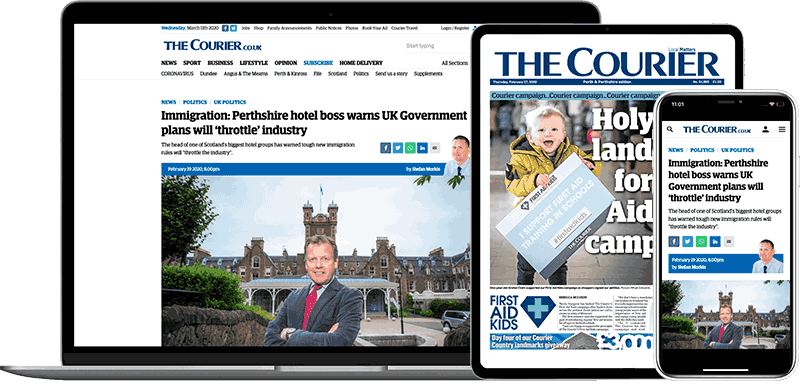 Help support quality local journalism … become a digital subscriber to The Courier
For as little as £5.99 a month you can access all of our content, including Premium articles.
Subscribe