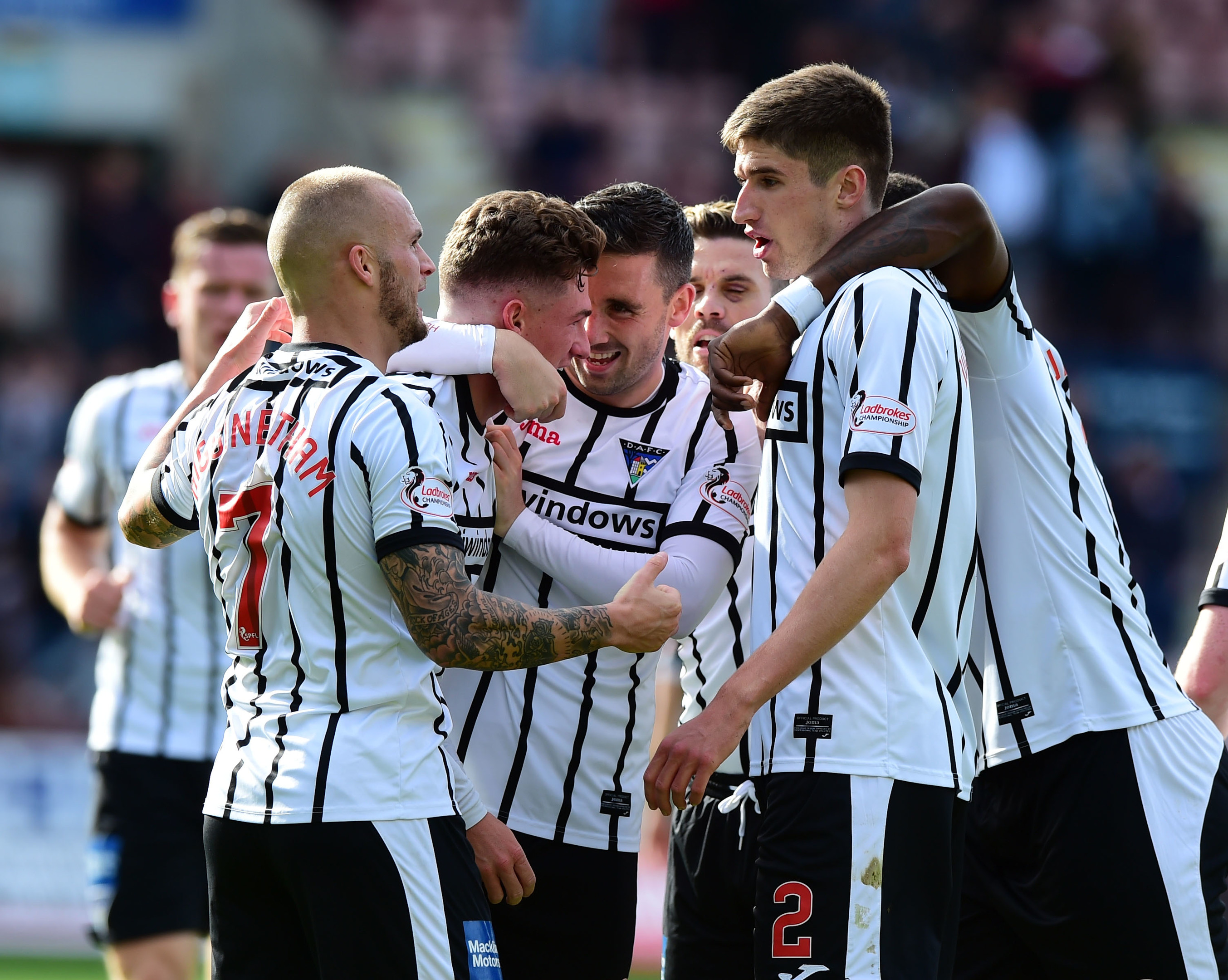 Dismantling the form team of the division to depose them from the top of the table with flair and swagger in front of a crowd of more than six-and-a-half thousand, putting a cork in the excitement building at Dunfermline would be no easy task.
But dampening enthusiasm wouldn't sit well with this Pars team who have set out their stall to be the Championship's entertainers as well as its winners.
And Kallum Higginbotham made no attempt to pour a bucket of water on the expectations they now have as a team.
"We implemented what we wanted to do in pre-season and that's fast, attacking football," he said.
"Let the opposition come on to us and then break quickly on them.
"It's worked so far and hopefully it will keep working for the rest of the season.
"I've said all along that I believe that with the size of this club it should be in the Premiership.
"We've been working our way back up and with the squad we've got, hopefully we can have a real push this year and get the club back to where it belongs.
"The crowd today speaks volumes for the size of the club. The fans come out in good numbers no matter where we play – even if it's Buckie Thistle.
"It's about time they get pay back with a bit of success and we bring back the good days."
Higginbotham added: "I wasn't here when they went into administration but the way the club is run now is fantastic – not just for the first team but for building the future with the young guys coming through.
"The club's going in the right direction and I'm just glad to be part of that."
There are certain habits a promotion-winning team needs to get into, and one of them is responding to adversity.
Higginbotham believes Dunfermline are meeting that challenge.
"The sign of a great team is how you bounce back," he said.
"We bounced back really well from the Rangers defeat and we've done it again after what happened at Morton (where a 2-0 lead became a 3-2 defeat) with a superb performance against the league leaders.
"It puts us back on top but we're not going to get carried away.
"It's all about getting consistency which will hopefully see us pull away from the rest of the teams."
Higginbotham helped set the Pars on their way with a cushioned header into the path of Declan McManus, who didn't have to break stride as he took advantage of a big hole in the centre of the St Mirren defence for the opener.
He then laid the ball on a plate for David Hopkirk with as accurate an outside of the boot pass as you could wish to see, only for him to miss the target.
The substitute – on for Joe Cardle after the winger injured his hamstring – made up for that glaring miss by curling home from the edge of the box, and captain Callum Morris completed the job with a close-range finish from a Higginbotham corner in the second half.
On this sort of form there are few, if any, more effective frontmen in the league than the Englishman.
"I'm the sort of player who needs to enjoy his football and feel loved at the club I'm at," said Higginbotham.
"That's exactly how I feel here – from the fans, the management team and the players.
"You can see that in my performances.
"Hopefully we can all keep playing like that because to a man we were fantastic."
Manager Allan Johnston was understandably a very happy man.
"It was different class especially after people might have been questioning the boys' character at letting 2-0 go at Morton," he said.
"We've scored three goals against a quality side like St Mirren, which speaks volumes. I don't think we had any failures. It's always great to get a clean-sheet as well.
"We've just got to make sure we can keep the momentum going.
"It's always great to be top of the league. I'd rather be there than not, put it that way.
"It's still really tight and in this league anyone can beat anyone."
Saints boss Jack Ross, who was none too pleased with two of his players getting red-carded when the game was nearing its conclusion, admitted: "I don't have any complaints over the result. We didn't defend well throughout the whole game and every goal can be traced back to individual mistakes."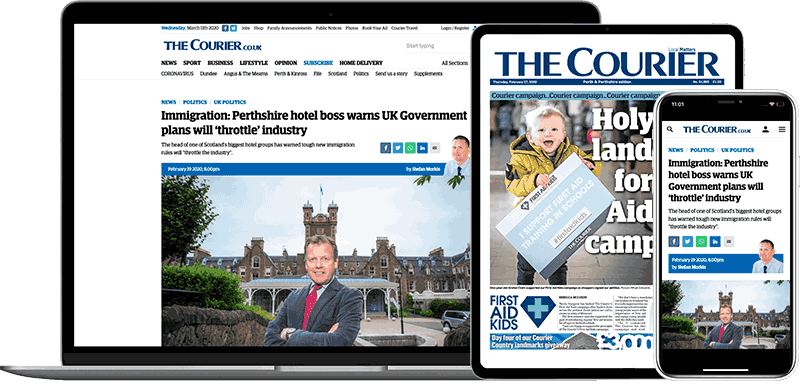 Help support quality local journalism … become a digital subscriber to The Courier
For as little as £5.99 a month you can access all of our content, including Premium articles.
Subscribe