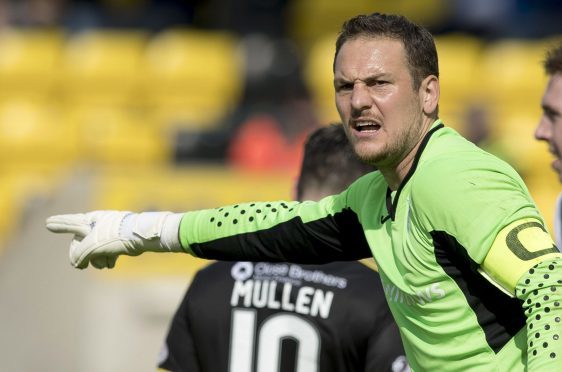 Dunfermline keeper Sean Murdoch insists it would be only natural to expect a hangover in today's potentially-explosive derby with Falkirk following the abuse of teammate Dean Shiels.
Falkirk opponents Kevin O'Hara and Joe McKee were both found guilty of excessive misconduct at SFA hearings after being accused of mocking Shiels over his missing eye during a clash between the teams in October.
The unsavoury incident only came to light after the last meeting between the teams in November, ensuring there is likely to be a volatile atmosphere surrounding this afternoon's encounter.
Murdoch has joined Pars manager Allan Johnston and Bairns boss Paul Hartley in calling for cool heads amid the tense mood.
However, he has confessed the sorry episode could ensure a greater incentive for Dunfermline, who had Kallum Higginbotham and Declan McManus sent off the last time the teams met, as they bid to land a second home league win over their bitter rivals.
Murdoch said: "They are always good games, with a good crowd and a good atmosphere, and it's one we always look for.
"They have been pretty tasty this season and hopefully we can come away with the three points.
"We certainly won't need much motivation for this one.
"There have been sendings-off and they have been pretty feisty and it (the Shiels abuse) did play a part in the last game.
"We are all teammates, we're all friends of Dean as well.
"So we definitely wanted to get one over on them.
"What happened to Dean, it was pretty poor on Falkirk's behalf.
"But it's done and dusted now, we just need to focus on the game.
"Cool heads is maybe a good message, because we need 11 men on the park.
"We don't want to be wound up by what's happened in the past."
The abuse of Shiels, who had an operation to remove his right eye in 2006 after partially losing his sight following a domestic accident when he was just eight years of age, is the latest unpalatable incident to overshadow an unfriendly rivalry that stretches back decades.
However, Murdoch admits it has not stopped supporters of other clubs telling him they would love to experience the derby.
He added: "I've had people contacting me, through the likes of social media, and they've said 'we need to get to a Dunfermline-Falkirk game because on paper they seem great.'
"That's fans of other teams saying that.
"They are good games to be involved in.
"It means so much to the fans, just as much as Celtic and Rangers, for instance.
"OK, it's on a smaller scale but it means just as much to these suporters.
"To be fair, Falkirk fans are noisy and they make it lively, as do our fans.
"It's a good game to play in, it really is. It means so much to the fans, and I know that it means a lot.
"There's bragging rights at stake.
"It doesn't have to be a Celtic-Rangers game for it to matter. It does matter to our fans as well."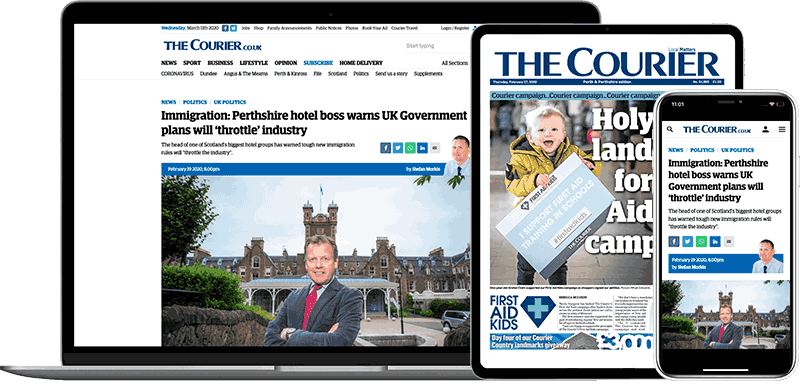 Help support quality local journalism … become a digital subscriber to The Courier
For as little as £5.99 a month you can access all of our content, including Premium articles.
Subscribe