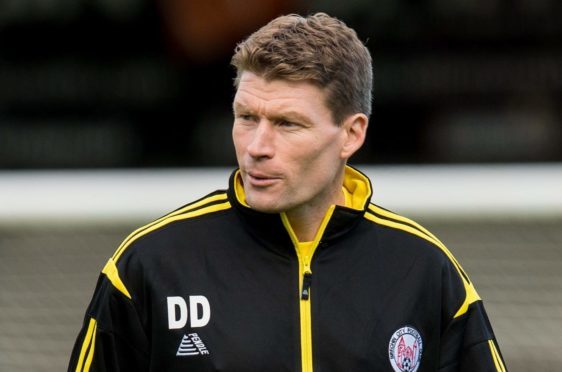 Brechin face Falkirk for the second time in succession when they finally head back home to Glebe Park today.
City haven't played on their own park since January 13, when they lost 2-0 to in-form Livingston in the Championship.
They welcome the Bairns to Angus this afternoon having played them in their last match at the Falkirk Stadium 11 days ago.
Manager Darren Dods doesn't feel familiarity breeds contempt but what it does do is provide recent evidence of the threat Paul Hartley's men can pose.
Dods, who is still chasing his first league victory of the season and watched his team go down 3-1 to today's opponents, said: "When you play a team back to back it is still fresh in the minds of the players what they will be facing.
"We know all about the Falkirk players and they know all about us.
"I guess it is not ideal but you just have to get on with it.
"We have a lot of games coming up and it seems to be midweek-Saturday-midweek-Saturday for us because of the matches going off because of the weather or the cup.
"That isn't great for part-time players, especially, but we will have to meet that challenge."
There will be another double-header for City on March 13 and 17, when they first travel to Dumbarton then welcome them to the Glebe.
Andy Jackson is ruled out with a groin injury, while, Paul McLean's knee problem has sidelined him.