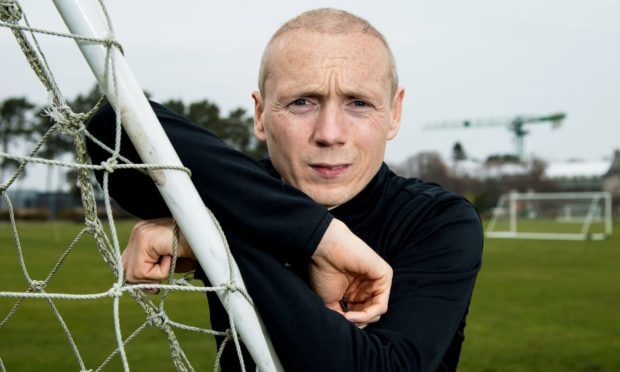 Willo Flood admits he has never been so determined to prove the doubters wrong and show he is still capable of cutting it at the top level by helping Dunfermline win promotion to the Premiership.
The veteran midfielder signed a one-year deal with the Pars yesterday after leaving Dundee United at the end of last season.
The 33-year-old, who has also played for Manchester City, Cardiff, Middlesbrough and Aberdeen, admitted he had offers from other clubs both here and abroad.
However, he ultimately decided that Allan Johnston's Dunfermline were the perfect fit and if this is to be his last season, he is fully focused on going out on a high.
Flood said: "The manager just phoned me before I went away on holiday and asked me if it was something I fancied and if I would be interested in coming to play.
"I went away, had a good holiday and thought about it. It was just something I fancied.
"There were a few clubs down south, foreign sides and a few Scottish clubs who rang me. But, for where I live and my family home, it's the right club.
"And, from afar, the way they play suits me.
"It's a club I've always admired over the last few years.
"Winning promotion with Dunfermline would cap off my career."
Flood added: "I met Derek McInnes when I was on holiday and we were just chatting about football in general.
"He was asking me how determined I was, and I told him I've never been so determined just to show one or two people up, and show people what I'm all about.
"And with the management and the players we have, and the players he's trying to bring in, I think this is the club for me to really express myself.
"I just wasn't prepared for that (retirement) yet. I had played a lot of games at Dundee United and I felt as if I played well in games, especially in the big ones at Tannadice.
"I just didn't think the time was right.
"I think I'll know myself when it is. I'm quite honest about myself and I think I'll know when it's time to hang the boots up."
The former United skipper could have stayed at Tannadice but the club changed the job he was being offered to an off-field one.
He added: "On the Saturday, I was offered a player-coaching role and then on the Monday I was just offered a coaching role, with no playing contract.
"I wasn't really ready to chuck it.
"People in the game, like Derek McInnes, told me to go and enjoy my football, because you're a long time retired.
"I've always said I'll play as long as I can and then the coaching or whatever comes after football will take care of itself."
Of course, Flood left United on a massive low when he was sent off in the first leg of the promotion semi-final play-off against Livingston at Tannadice at the start of May.
The home side had surrendered a 2-1 lead to ultimately lose 3-2 on the night with the Irishman picking up a second yellow card for shoving Livi's Shaun Byrne. As he stormed off, he launched a furious verbal volley at the United bench and also shoved a BT camera before heading down the tunnel.
It was Flood's last game for the club as he was suspended for the second leg and the player admitted his reaction was the culmination of months of pressure.
He added: "If I could turn back time . . . I've only been sent off twice in my career and I just think the pressure of the whole situation, and it was a long season, and being so close and yet so far, I think the frustration of it all got to me.
"I'm a passionate guy and I love football. I want my team to win, whether it be in a five-a-side game or on a Saturday.
"I just think the whole situation got to me.
"I go to watch my little fella's football every Sunday, and every week everyone was telling me how the team should be playing, who should be playing and who should be manager, and this and that.
"I think it got to the stage where I thought 'just let me go and enjoy football' and I think that's what Dunfermline Athletic will let me do.
"It was probably an accumulation of a few things and I just think on the night it was a game we were well in control of but we made bad mistakes and gave away bad goals.
"I think that got me in the end.
"I've played the game long enough and been in big matches, but I just think the whole pressure of the situation got to me.
"You know there are jobs on the line and I respected a lot of people at the club behind closed doors, not part of the coaching staff but people that don't get seen working around the stadium, or in the club shop.
"You're desperate to do well because then you know their jobs are safe and sound.
"It's a club that's close to my heart. I live in the area and my little fella's a Dundee United fan.
"But now I'm here to do a job for Dunfermline and that's all I'll concentrate on.
"I've told him he's getting a Dunfermline jersey and that's it!
"This is something different – I can go and watch the little fella's football now and enjoy it without everyone telling me what should be happening at the weekend."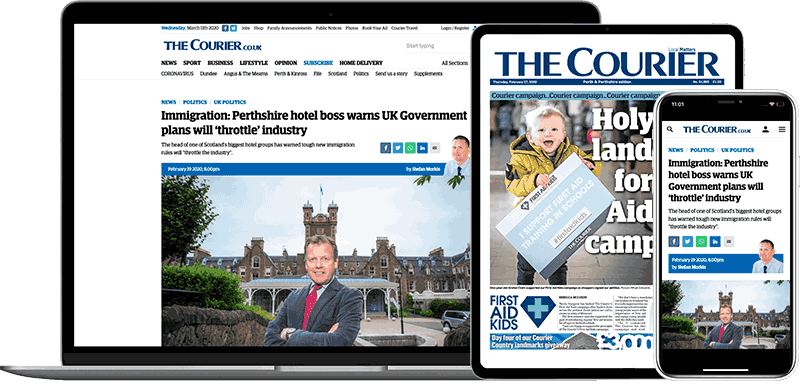 Help support quality local journalism … become a digital subscriber to The Courier
For as little as £5.99 a month you can access all of our content, including Premium articles.
Subscribe