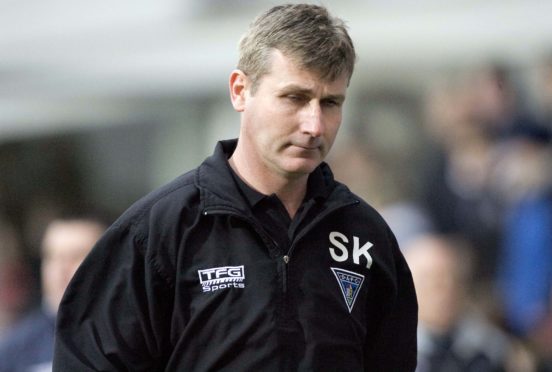 The news that Stephen Kenny will become an international manager will have raised a few eyebrows at East End Park.
Most Dunfermline fans with their generous nature will wish their former manager well for his appointment as boss of the Republic of Ireland from 2020, once Mick McCarthy has stepped down after the Euros.
However, that doesn't mean there will be some Pars supporters wondering just how the man who toiled so much at East End Park managed to land this gig.
Kenny was a friendly, approachable figure when in charge of the Fife club but the Irishman did often look like a man who had found himself in the wrong movie.
One of those occasions when he looked a little bit lost sticks in the mind for obvious reasons.
It was in the post-match media conference in Gothenburg on August 30, 2007 after Dunfermline had lost 1-0 to Swedish second-tier side BK Hacken to crash out of the Uefa Cup second qualifying round 2-1 on aggregate after drawing the first leg 1-1 at East End Park.
The Pars had been relegated to the then First Division by then but qualified for Europe courtesy of being losing finalists to Celtic in the previous season's Scottish Cup.
It was a particularly painful night in the Ullevi Stadium for the Pars, whose 1,000 or so travelling supporters had to watch their team play the last half-hour with only 10 men following Jim Hamilton's red card.
The night before the game, the press pack – myself included – may, ahem, have stumbled into a Gothenburg bar or two "by mistake."
---
>> Keep up to date with the latest news with The Courier newsletter
---
When inside, you could hardly move for Fifers asking if the rumours were true. Was Kenny getting sacked?
Fan after fan seemed to think it was game over for him.
Being, err, professional, we hacks needed more than just rumours to go on.
We phoned our desks and contacts in Scotland to ask if anything similar was doing the rounds back home. The answer, in most cases, was yes. There seemed to be an element of truth to the talk.
Kenny would need a win in the European tie to save his job, or so we suspected. It all felt so far away from the thrills and spills of a memorable Scottish Cup campaign under Kenny that would see them eventually lose 1-0 to Celtic in the final in April.
Fast forward to full-time in Gothenburg and yours truly drew the mythical short straw to ask the dreaded question of Kenny in the conference.
I would point out at this stage that not only did I like Kenny and went to see him to preview Pars matches on a pretty regular basis, I was also travelling on the same plane as him and the team.
Duty called, however, and the question was asked.
He seemed puzzled and even insulted by such a suggestion and replied that he was going nowhere.
Kenny was right. He was staying put. At least he was until December 4, when he was sacked.
Reports had the Irishman in full-flow in a team meeting in the club's Jock Stein Suite only to be interrupted by chairman John Yorkston to tell him he was being dismissed.
Kenny said at the time: "I have to accept it and move on. I don't bear anyone at the club any ill will and I wish everyone all the best.
"I met John on Monday night and he told me I would definitely be in charge for the weekend and everything was fine but there was obviously a change of heart.
"I'm not sure what happened but there's no point getting upset."
He was axed after a year in charge and with the club sitting second bottom of the table. His team had only won three out of 14 league games that season and had most recently gone down 1-0 at home to Dundee.
A decade and a bit on, he now finds himself destined to lead his country.
Kenny has since talked about his troubled time at East End Park.
The most enlightening reflection came in The Stand podcast hosted by former Eire international turned media pundit Eamon Dunphy.
In that broadcast, Kenny said: "They (Dunfermline) were bottom of the league when I took over and there was big injury list and a really ageing squad.
"It is a good club with good tradition but they were having a low period there. They were right at bottom (of the table).
"We lost 1-0 to Celtic in cup final but it was a good achievement to get to the final."
He added: "We got relegated before the cup final but we won five on the bounce at the end of the season and nearly stayed up.
"Getting relegated at that time just financially crippled the club.
"The jump from the Scottish Premiership to the then First Division was just a huge drop in revenue, TV exposure and had huge implications for the club and a lot of people were let go and redundancies and all that at the club.
"I then lost my job and it was tough because our whole family had to move back to Ireland and our kids had to move school again.
"I think I made a lot of mistakes there but I think I showed that I could put a team together and get them playing in a way that Dunfermline had never played like before."
Kenny didn't let his Pars experience end his management ambitions.
Instead, he has the respect of the Irish public after successful stints at Derry City, Shamrock Rovers and, most recently, Dundalk.
Good luck to the guy and perhaps Kenny and the Pars just met at the wrong time.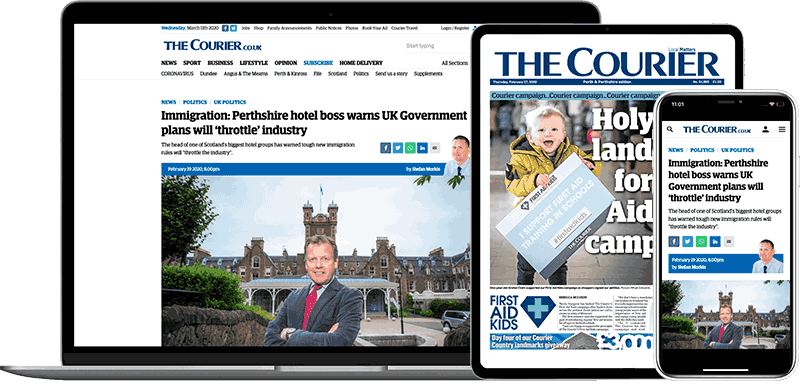 Help support quality local journalism … become a digital subscriber to The Courier
For as little as £5.99 a month you can access all of our content, including Premium articles.
Subscribe