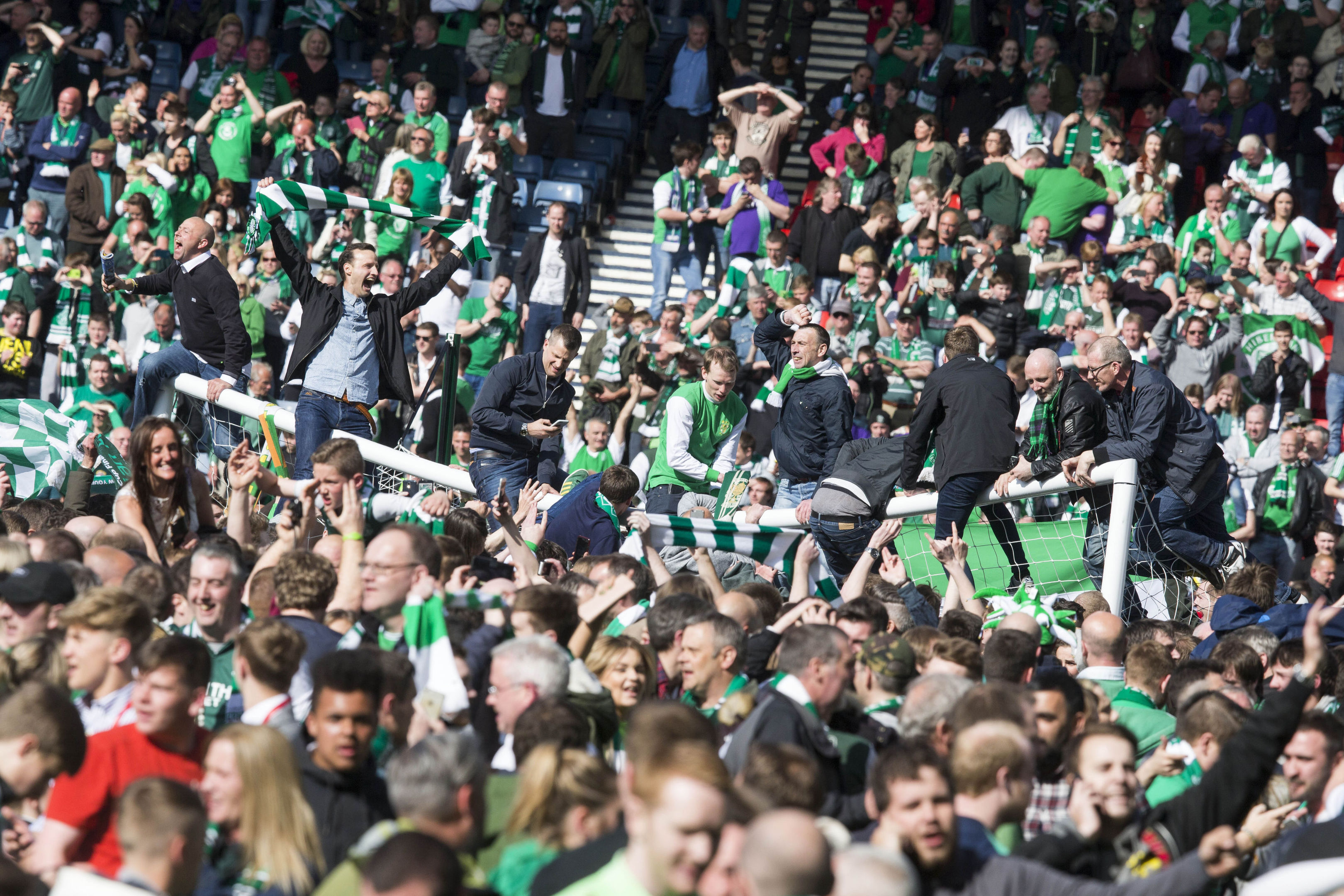 Hibs defender Darren McGregor hopes the disgraceful scenes after full-time do not "tarnish" the club's historic win in the William Hill Scottish Cup final.
The Easter Road men ended their 114-year wait to lift the famous trophy at Hampden on Saturday thanks to a dramatic 3-2 victory over Rangers.
Sadly, the occasion was marred by a mass invasion of the park by Hibs fans, who were eventually followed on by some opposition supporters.
Fighting broke out as the security staff and police lost control and, most shocking of all, Rangers players and officials were assaulted by Hibs hooligans.
McGregor, a former Ibrox player, hoped the achievement of his team would not get lost amid the mayhem.
Also, to be fair to him, he seemed unaware of the attacks on his opponents until told by the media.
McGregor said: "I was actually in the midst of it.
"I was trying to be a peacemaker and dampen it down a wee bit.
"It's obvious that people were excited that we won it for the first time in 114 years.
"I did witness a wee bit of disturbance and whatnot but I think it's just passionate fans.
"To point the blame at anybody would be unfair.
"I think it was about Rangers and Hibs both wanting to achieve a goal and the overspill of that is obviously a series of unfortunate events which I think both fans will regret.
"At the end of the day, it shouldn't tarnish what was a good game and a Hibs victory.
"It happened so quickly. I found myself celebrating and then the fans were on and then I realised Rangers fans were on.
"When you put two and two together, the disappointment of Rangers losing when they did and us winning when we did, people's tempers will be up to 90.
"It's unfortunate but I think it should be remembered for the spectacle it was, with us scoring in the last minute and winning the cup for the first time in 114 years.
"It should be looked upon in a good light."
It was then put to him that some Rangers players were assaulted.
He replied: "Oh, were they?
"I don't condone that at all.
"In the grand scheme of things, both sets of fans need to be amicable.
"There are bigger, more important things than football, like family and friends.
"That's unfortunate and I'm sure it was a minority of fans that did that."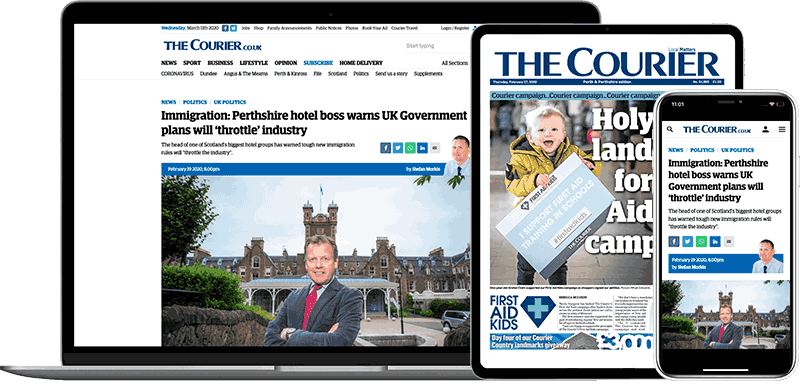 Help support quality local journalism … become a digital subscriber to The Courier
For as little as £5.99 a month you can access all of our content, including Premium articles.
Subscribe