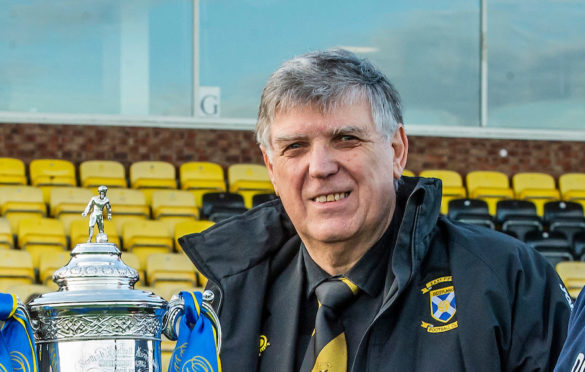 East Fife have confirmed that they were one of the clubs to vote against the SPFL resolution to end the season below the Premiership.
Fifers chairman Jim Stevenson said the Bayview side were one of the three League One/Two teams to reject the proposal.
The reasoning behind casting their ballot as they did was that they did not want to see any team relegated before the season had been played to a finish.
Stevenson explained: "I would like to confirm the situation from our club's perspective on the SPFL's resolution that was voted on by all member clubs at the end of last week.
"The resolution was for season 2019/20 to be concluded now with current Championship, League One and League Two places declared as final and the remaining tranches of prize money paid to all member clubs based on these positions.
"This would have seen Dundee United, Raith Rovers and Cove Rangers promoted while Partick Thistle and Stranraer would be relegated.
"My board met twice via video conferences on Thursday and Friday to discuss and agree our stance.
"Although we have no issue with current league positions being declared final from a prize money perspective, the overwhelming consensus was that we could not vote in favour of a resolution that would see fellow clubs relegated without the full conclusion of the 36-game season.
"You will have seen that three League One & Two clubs voted against the resolution and I can confirm, to avoid any misinformation or speculation, that we were one of the three."
Steven also confirmed that East Fife's furloughing of staff will extend into mid-June, with the football season closed until then at the earliest.
He added: "As with many other businesses, we've moved to take advantage of government's Coronavirus Job Retention Scheme and furlough all of our first-team players and management staff for three months, effective from 14 March, 2020.
"Those on furlough undertake no work on behalf of the club, including taking part in organised or prescribed training sessions & playing matches.
"We understand that furloughed employees on the Job Retention Scheme will be entitled to a wage subsidy of 80% of normal earnings.
"That being the case, we are committed to topping up the remaining 20% for as long as financially possible."
The Fifers are also pursuing the issue of insurance cover, Stevenson adding: "In my first update (to fans) I mentioned that we were in the process of checking whether our Business Interruption Insurance would kick in now that we're in a government mandated shutdown. Unfortunately, I can't go into detail but the matter in now in the hands of the SPFL's lawyers."