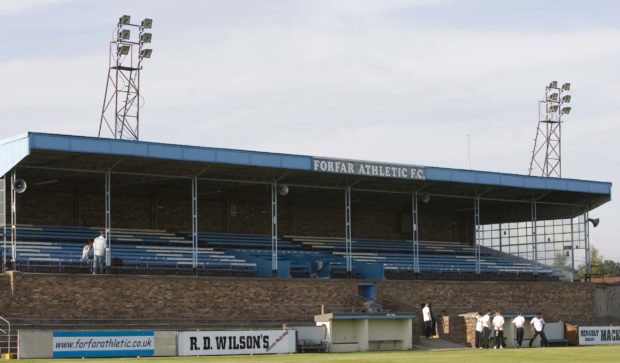 Forfar have claimed preparing for next season will be "almost impossible" while reconstruction is on Scottish football's agenda.
While the Loons welcomed Dundee's yes vote to end their season in the divisions below the Premiership, the revamping of the leagues could still be a game-changer.
The Angus men are frustrated that they can't move on while that's being considered by the SPFL.
The Station Park side's statement said: "The directors are…somewhat disappointed that the eventual decision made by the clubs has not in fact brought clarity on the make-up of the leagues for next season, with a sub-committee now being set up to investigate possible reconstruction.
"It has also been stated that this is with a view to bringing (it) into force prior to the commencement of next season.
"Any vote on this subject is hardly likely to take place next week and could in fact be many weeks away.
"This makes preparing budget figures for the 2020/21 season, which for obvious reasons were difficult anyway, almost impossible.
"Of course, we do not know when next season is likely to commence, which makes it impossible for the management team to make any arrangements at present for pre-season training to commence or organise pre-season friendlies.
"The start date for the Betfred Cup was originally set for July 11th, this looks at present a forlorn hope, but in these difficult times one can only try and look on the bright side!"
The Loons also revealed that the place payment money they will receive is nothing to write home about.
The statement added: "The…directors were unanimous in their verdict on the proposal because, first and foremost, it was in the best interest of the club but, more importantly, it brought some clarity and a conclusion to a situation no one could ever have imagined would occur.
"It certainly was not for any financial gain as our final payment from the league coffers for the season is only just above £4,000 and this, after all, is money we would have been due anyway at some point in the future.
"It has to be emphasised that this is not new or extra revenue to clubs, as was the case with the licensing payment from the SFA earlier, but in both instances simply advances – however welcome – on payments that would have been made at a later date."