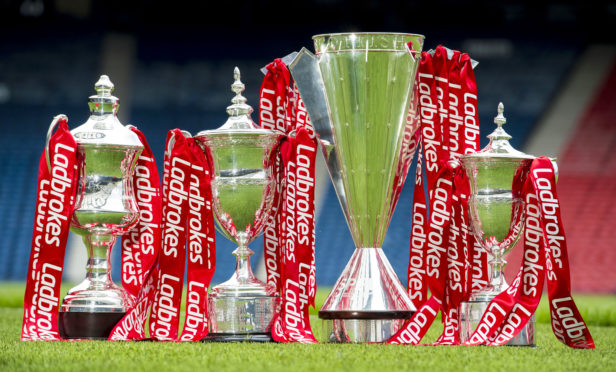 A "carve-up" of the lower leagues in Scottish football could be on the cards, with a divide widening between clubs wanting to mothball and those ready to take a gamble on closed-doors resumption.
The end result could be an expanded Championship in a temporary two-league set-up, with sides not willing to wager their existence left with no option but to write-off the whole of the 2020/21 campaign.
That the Premiership will try to get going again next season with no supporters in the grounds – and with the TV deal behind it to make the finances stack up – is certain.
Courier Sport also understands that the Championship is likely to begin at roughly the same time.
The 'Pixellot' automated camera system will help second tier sides tap into the in-game betting world, while doubling up as a streaming service for fans willing to pay around £7 per game to watch their team play.
The SFA will waive the rule that prohibits live Saturday afternoon broadcasts.
However, none of the above will help part-time clubs in Leagues One and Two, where the streaming of games has limited revenue potential given small supporter-bases, and doesn't get anywhere close to covering the costs of testing, wages and the loss of matchday income.
Clubs have been told to budget for between £3,500 and £4,000-a-week on £100 coronavirus tests that will need to be conducted twice weekly. That adds up to around £12,000 a month.
A source told the Courier: "You might as well make it £50,000 for all the difference it would make."
Well-run clubs in the bottom two divisions have calculated that around 50% of their income comes from hospitality and events, which will be lost.
Meanwhile, travelling expenses for training (social distancing regulations mean there could only be two players per car, rather than four) and matches would double.
Despite these difficulties, Courier Sport understands there are a handful of League One and League Two clubs who spoke of their desire to "give it a go" on a recent conference call.
Others, though, were left in "utter bewilderment" that it could even be contemplated.
"It is one hell of a mess," a source said. "I have never shaken my head so much in a meeting in my life."
Fear of embarking upon the bold strategy of trying to make closed-doors football work in the lower leagues is not only stoked by the losses that owners already know they'll incur. It's the additional ones that will arrive if Covid-19 forces another curtailment, with a squad of players having been signed for a season.
"We would be jeopardising our very future," Courier Sport was told.
The more palatable and prudent alternative is mothballing while in a financial position that is "a million miles away from trouble," potentially for a full season and returning when it is safe.
At that point, after a reorganisational "carve-up", it is possible that some current League One clubs who opt to mothball will find themselves in the bottom tier of Scottish football. But that is deemed to be by far the lesser of two evils for them.
And for next season, with only a very small number of League One clubs in a position to play, there will be "overwhelming pressure" to not deny those clubs that opportunity.
That could trigger moves to bring them into a reconstructed Championship, whilst also seeing Hearts and Inverness Caledonian Thistle going into the top flight.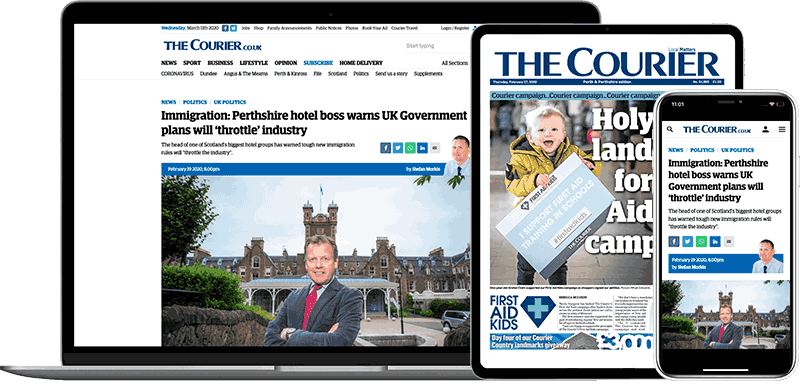 Help support quality local journalism … become a digital subscriber to The Courier
For as little as £5.99 a month you can access all of our content, including Premium articles.
Subscribe