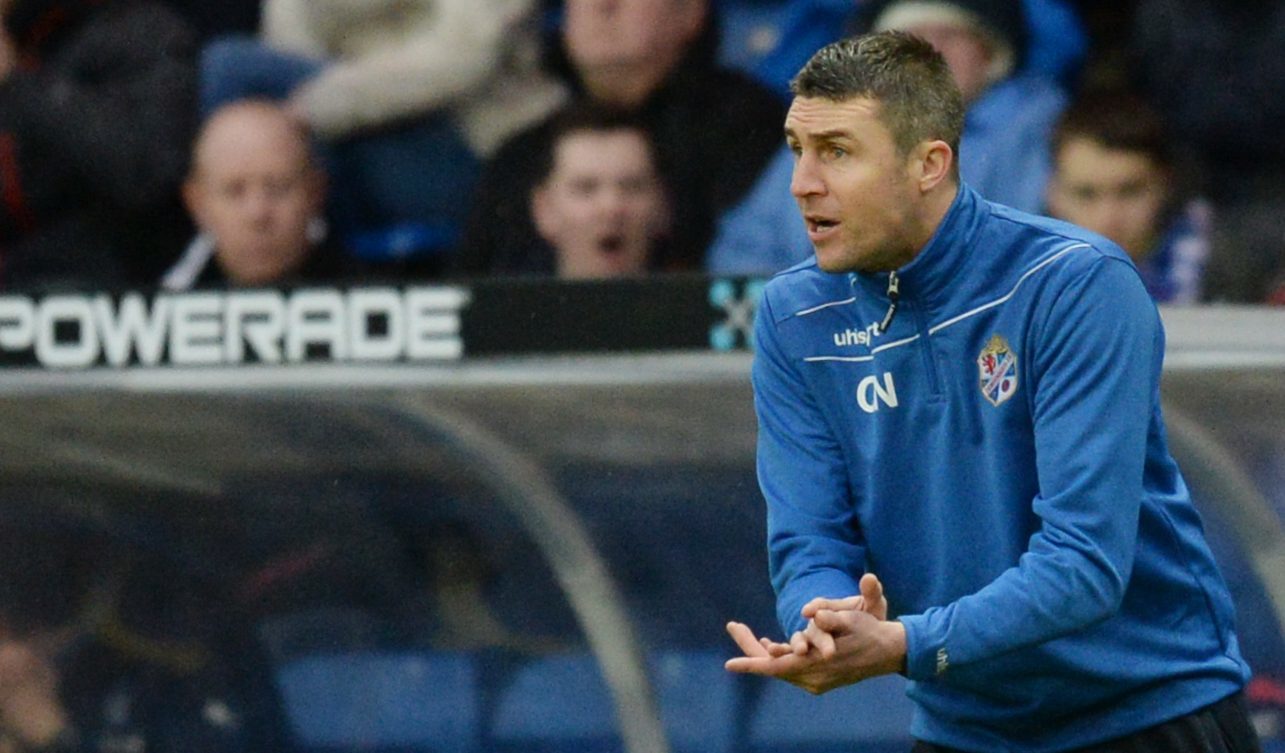 Cowdenbeath manager Colin Nish recognises that his men have to up their attacking game if they are to recover from being two goals down to Queen's Park and keep hold of their place in League One.
The Blue Brazil lost 2-0 at Hampden in Wednesday night's first leg and Nish knows that the Blue Brazil will need to be much more potent if they are to get through to the play-off final against either Clyde or Elgin.
Nish said: "We never got going at Hampden and the level of performance was a surprise to me.
"In the build-up we talked about going out and being positive but we never threatened to any great extent.
"We lost a goal in 25 seconds and to be honest we never recovered from it. We had plenty of time to get back into the game but there was no real belief that we do it and that was disappointing.
"In the second leg we simply have to score."
There is no lack of motivation in the Central Park ranks to make amends as Nish explained: "The players know that we let the club and the fans down on Wednesday.
"We were in training on Thursday and there was a determination to put it right.
"We have not been good at coming from behind this season but this would be the perfect game to change that in.
"We will try a few different things to achieve that but we have to stay in control. It would be great to score in 25 seconds or in the first half and change the nature of the contest but we cannot panic if we get to half-time still goalless."
"To win through we need to create chances and turn chances into goals."
Mo Yacub is out but Declan Byrne returns. Kyle Miller and Jamie Sneddon are doubts.