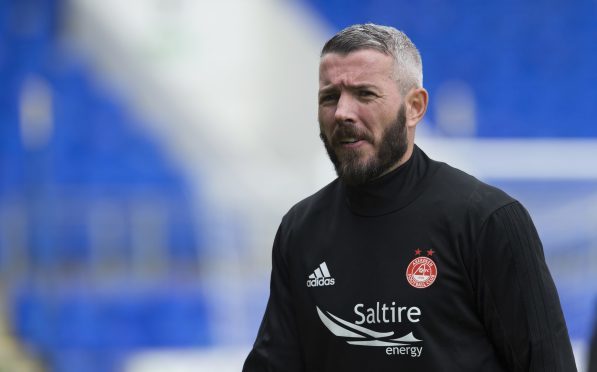 Forfar's injury crisis could see recently-appointed coach Kevin McNaughton coming out of retirement, manager Jim Weir has revealed.
As many as nine first team players could be ruled out for the visit of Alloa today – a situation Weir has branded the worst he has known in the best part of 30 years in senior football.
McNaughton (35) hung up his boots in the summer because of injury but, after accepting an under-20s coaching role with Forfar a couple of weeks ago, he may be about to dig them out again.
"With Eddie Malone suspended for two games, that's the number of people out up to nine," Weir said.
"Mark Millar was able to train this week so there's a possibility we may have to use him and it's the same with Kevin.
"Kevin last played in pre-season and we didn't bring him here to play. But he was happy to be registered so he is an option."
Weir added: "This has got to be the worst situation I've ever had – and that's as a player and a manager.
"It's both the volume and severity of the injuries we've got. And they are all first team players.
"But we can't feel sorry for ourselves because nobody else will. We'll be going into this game looking to win, same as we always do.
"Supporters want to see results and that's what I'll be judged on but I think they appreciate the difficult circumstances just now."
Forfar have lost their last three games but it isn't stretching credulity too far to suggest they could have won all of them.
Weir said: "We've lost them by one goal and we've been punished for mistakes we've made.
"I can't fault the players' effort. They've given everything for me but we need to cut out the mistakes and hopefully the breaks will start to go for us.
"We know we need to score more goals because in this league you usually need at least two to win a game.
"Alloa have lost a couple of games recently but they're a strong side and it will take a good performance to beat them."