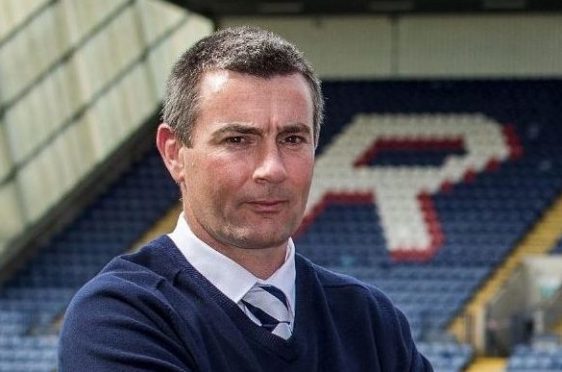 BarRaith Rovers have reasserted their League One title credentials on the back of a strong defence and potent strikeforce.
Saturday's 3-0 success over Stranraer moved Barry Smith's side to within two points of Ayr United with two games in hand on the leaders.
Smith is looking for his men to keep their promotion challenge ticking over when they face East Fife at Bayview this afternoon.
He said: "It was an excellent performance at the weekend to score three times while keeping our opponents out.
"The first two goals were great examples of our forwards linking well together with the third an opportunistic effort.
"We will now move quietly on to East Fife and look to keep winning.
"When your defence is playing as well as ours is it gives you something to build on and we have really good players going forward that can take advantage of that.
"It is all about the hard work and determination that the players put in shining through and keeping that going."
As for facing their fellow Fifers, Smith said: "We put in a great performance at their place very early in the season and we are in good shape to repeat something like that if we get the opportunity to do so.
"However, when we met again at Stark's we had to go about winning in a different way as they defended really well that afternoon and it took a lot of patience to be able to break through.
"We got the 1-0 win and I would imagine that we may have to be patient again in this meeting."
Raith are again without the services of the injured Kevin Cuthbert, Kyle Benedictus, Kevin McHattie and John Herron.
Fifers manager Darren Young is hoping that 2018 will get off to a great start by securing their first win of the season over Rovers.
The Kirkcaldy side romped to a 5-0 success in the first meeting of the clubs back in August.
However, Young's side felt they deserved better than the 1-0 defeat they suffered in their second clash some three months later.
Young said: "Raith are a good side who are playing well and who have an abundance of firepower in their ranks.
"We saw how good they are going forward in the first game between the clubs, however we showed that we had learned from that by the time we played them again.
"We put in a really determined and well-organised performance in the second game and we deserved to take something home with us.
"Hopefully, we will show what we have learned from that game and get the new year off to a great start by taking something from this meeting."
East Fife have a spring in their step after a late equaliser at Arbroath at the weekend and Young wants that to help them against the Kirkcaldy men.
He explained: "Arbroath had chances and then we had chances but it looked like it would end goalless.
"They eventually scored and as we pushed forward they had a one on one situation to make it 2-0 but Ryan Goodfellow did really well to save.
"That gave us the platform to push forward again and we were able to get the late penalty and equalise. We also had the chance of another goal but Jonathan Page headed over.
"I wanted a reaction from the players after losing a couple of games and I certainly got that. If we can build on that display against Raith I will be delighted."
Goodfellow will keep his place in goal and Young hopes to have Aaron Dunsmore available.
However, Jordan Piggott is a doubt, with Craig Watson and Pat Slattery already ruled out.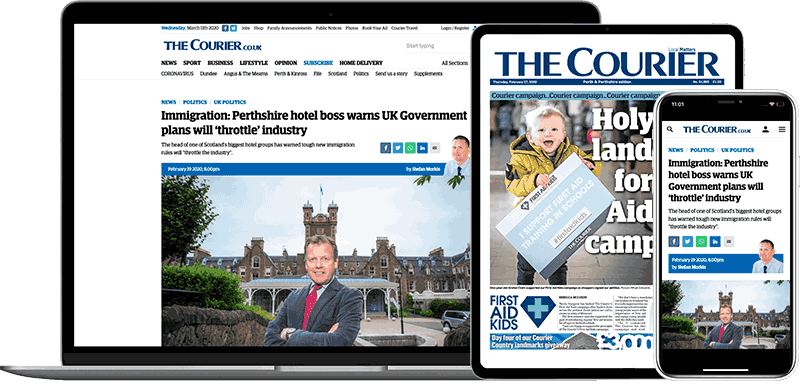 Help support quality local journalism … become a digital subscriber to The Courier
For as little as £5.99 a month you can access all of our content, including Premium articles.
Subscribe