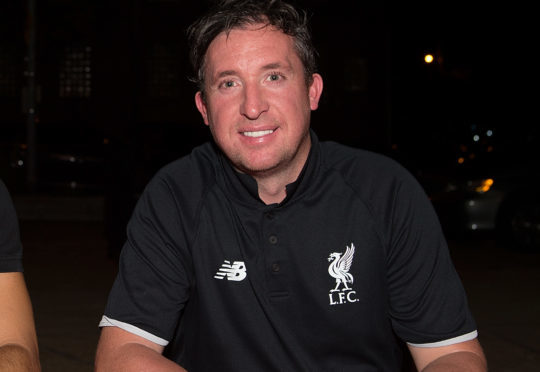 Stewart Petrie has been there and done that during his long career in the game but he admits he was still taken aback when he opened his front door one Hogmanay to see a certain Robbie Fowler standing there – dressed as a giant pizza.
At the time in 2010, the current Montrose manager was working in Australia as assistant boss to his former Dunfermline team-mate Ian Ferguson.
They had pulled off a major coup attracting legendary Liverpool striker Fowler to North Queensland Fury.
Petrie admitted Fowler was a pleasure to be around both on and off the pitch but he was still surprised by the sight that greeted him on his doorstep that sweltering Hogmanay.
He said: "Ian said we are going to try to get a marquee player – Robbie Fowler.
"I got to know him quite well. He was a great lad and character.
"Around the place, the boys loved him.
"He was a natural goalscorer and phenomenal finisher, as simple as that.
"I thoroughly enjoyed my time working with him. He did really well for us and then moved onto Perth with Ian.
"For a guy who has accumulated the wealth he has, he is such a down-to-earth lad.
"If you ever had a party, he was the one who was always at the forefront of the fun and games.
"He was first on the karaoke.
"I remember having a Hawaiian party at the house for Hogmanay because it was so hot.
"Robbie turned up as a giant slice of Hawaiian pizza, as only he would do.
"He had this big bit of foam cut out in a triangle and his head through the middle of it.
"I couldn't believe it when there was a knock on the door and I answered it to a six-foot bit of pizza –it was brilliant.
"I was delighted to cross paths with him."