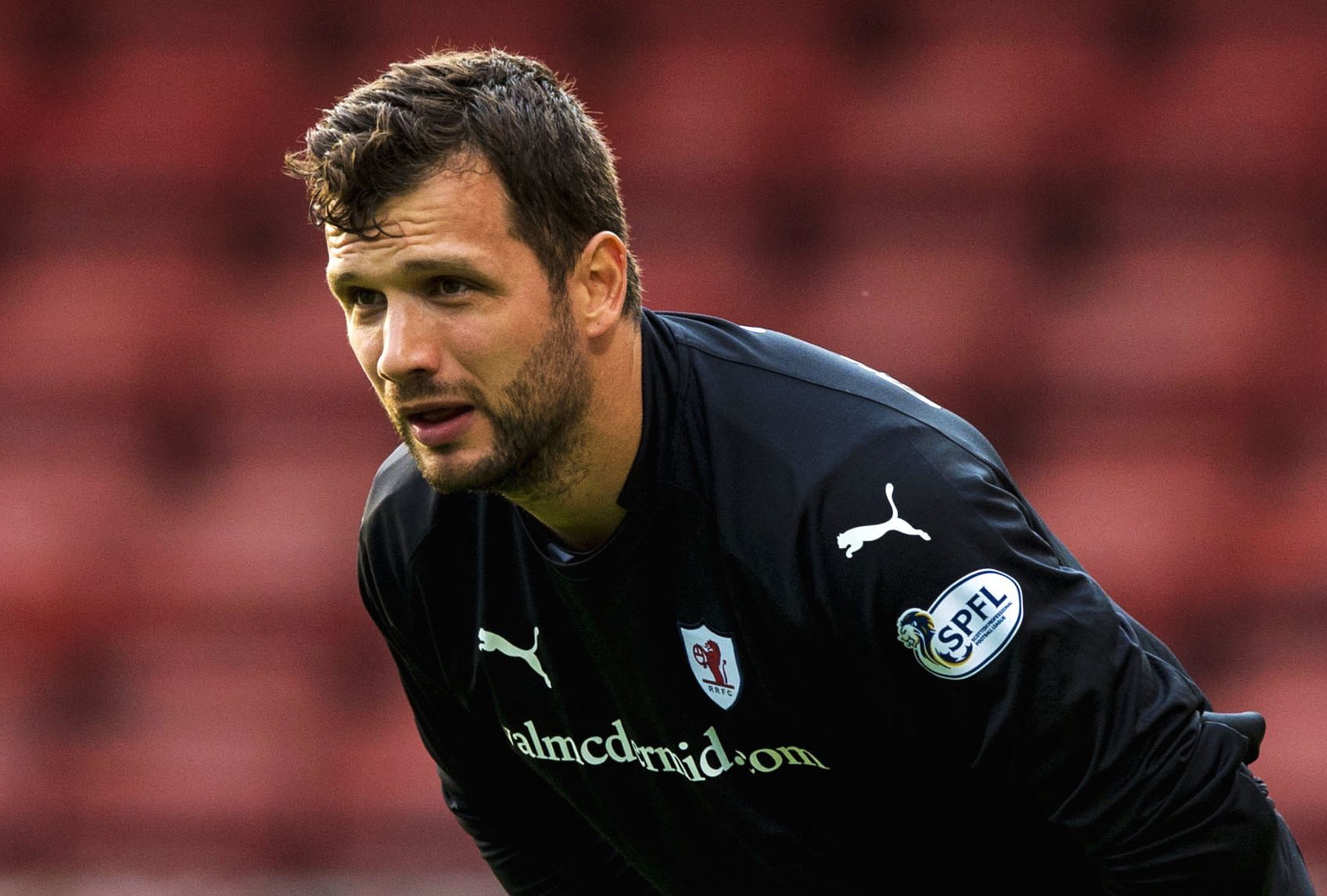 Kevin Cuthbert admits St Johnstone boss Tommy Wright has proved that former goalies like himself can become successful managers.
However, the Raith first-team coach revealed his biggest source of inspiration came when he was playing at Hamilton when Alex Neil was in charge.
The manager took Accies up to the Premiership against all the odds thanks to a 2014 play-off win over Hibs with Cuthbert proving to be a penalty shoot-out hero.
The keeper subsequently moved to Raith Rovers and finally had to hang up his boots in February because of injury.
But the impact of what Neil achieved with Hamilton has stayed with him and he is hoping he can now experience similar success at the Kirkcaldy club working as assistant to Stark's Park boss Barry Smith.
The 35-year-old said: "Having been on coaching courses, it's not that goalies don't have the knowledge.
"When I look at some of the keepers I know well, their football knowledge is exceptional.
"You can be a left-back, striker or goalkeeper but it is what you are like as a person, how you are and understanding what you want from your team, the game or whatever.
"Hopefully I can leave that (being a goalie) behind now and just be myself.
"I want to be thought of as assistant manager as opposed to a former keeper.
"Goalies do have knowledge and an understanding of the game. Maybe more will emerge and the likes of Tommy Wright will inspire people.
"I have to admit it was Alex Neil who inspired me.
"I watched him take a club from the ground up to the top of the Premiership within two years.
"That inspired me to see how far one person can take a team.
"Hopefully along with Barry at Raith Rovers we can take this club from where we are now to a better day."
Cuthbert signed a new one-year deal to stay with Raith earlier this week and he admits he still has a lot to learn in his new role on the touchline.
He said: "When I talked to Barry about roles and responsibilities, all I wanted to do was to learn and try to get better.
"It is still a big learning curve for me. I just want to work with him and help the team progress.
"I have signed a one-year contract so I am only looking that far ahead.
"I just want to learn and get better every day of the week.
"Ultimately, we want to get the club back to where it should be and I want to be part of that."
Cuthbert admitted that Smith, who has also managed at Dundee, Alloa, Aldershot Town and East Fife, is the perfect man to work alongside and to learn from.
Cuthbert said: "Working with Barry has been ideal.
"He is very much a teacher, a thinker and incredibly professional. It is not a case of just being left to my own devices – Barry is always there if need be.
"I can always bounce ideas off him and he will give feedback on that.
"The transition to start with after giving up playing was like any new job . . . it was what it was.
"But I feel like over the last wee while I have grown into the positon and hopefully Barry has seen what I bring to the table in terms of my professionalism, understanding of the game and my knowledge.
"So there was that transitional period but I feel I am beyond that now and I am enjoying every part of it.
"It has been great working with Barry and I couldn't think of anyone better to help teach me and bring me on as a coach."