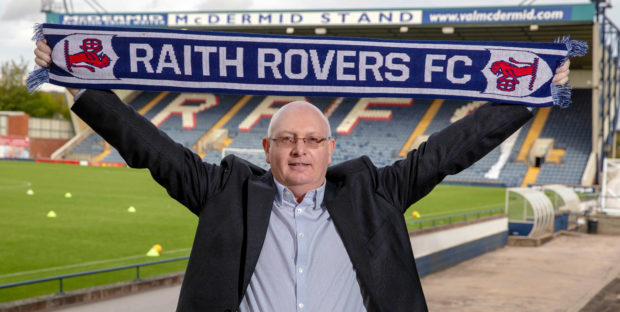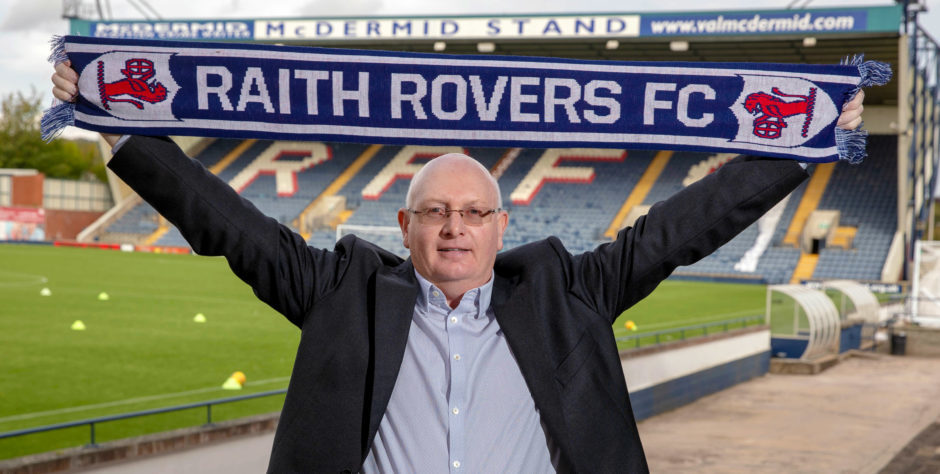 John McGlynn has revealed why he has swapped a plum job scouting for Celtic, casting his eye over games in the likes of Barcelona and Paris to attempt to win promotion with Raith in the less glamorous surroundings of the SPFL League 1.
The 56-year-old was unveiled at Stark's Park yesterday morning after he signed a deal until the summer of 2020 as the successor to Barry Smith who resigned at the start of this month.
It was a Rovers return for McGlynn who previously spent six seasons with the club – winning promotion from the old Second Division in 2009 – before leaving to manage Hearts in 2012.
He subsequently moved to Livingston then took the scouting position with Celtic in 2015.
Now, McGlynn is at Stark's Park once more along with his former assistant Paul Smith and he is determined to take Raith back to where he believes they belong in the Championship.
He said: "I am absolutely delighted.
"It has kind of been itchy feet on maybe two or three occasions when the manager job here has been available.
"At one point I said to myself if it isn't going to be this time, then that will be it – I will not bother trying again.
"So I am delighted to be here, I am excited about it. There is a challenge here but we have been given this task and it is one we are looking forward to.
"When I first came here 12 years ago, we were very much part-time with a few full-time players.
"Now I am coming back into a football club that is completely full-time.
"That will bring expectation, of course it does because a full-time team in this league would generally go up.
"However, Arbroath have started very well and set a good pace.
"It is a difficult league but we have done it before (win promotion) and our task is to do it again."
When asked if it was difficult leaving his job with Brendan Rodgers' Celtic, McGlynn admitted: "It was quite a big decision but coaching and management is in me. That's what I feel I am best at doing.
"It has never left me but at the same time it was a great experience at Celtic and I have to thank everyone there for making this transition and the negotiations very simple.
"They were very good, particularly the manager there who has been excellent with me.
"I learned a lot in the last three and a half years doing a different job which opens up your eyes up to a different part of football.
"I would like to think I am better all round because I have been working in the recruitment side of football for a year and a half and then this year, looking at the opposition.
"It is obviously a bit different watching PSG and Barcelona in Champions League games. It is a million miles away from League 1 and here.
"But it is an education as well going to watch these teams.
"Just to reiterate, I know it is a million miles of a difference but I am just giving you the extent of where I have been the last few years, what I have been looking at and hopefully I can put some form of that into Raith Rovers.
"Not overnight but over a period of time."
While McGlynn is certain he has made the right decision to return to Raith and the stresses of management, he admitted his wife Wilma might have a different view.
He said: "If you were asking my wife, I think she would have preferred me to stay at Celtic.
"She knows what is going to happen. There is going to be a Saturday night and as long as we are winning then we will be hunky dory.
"But if we are not, then she will be upstairs, I will be downstairs looking at the video and all sorts of things.
"I have just said to the players, for a happy life, I am going to work very hard with them so that they can win games and I can go home and be happy with the wife."
McGlynn admitted he likes the look of the squad he has inherited from Barry Smith but he will try to bolster it in the next few days.
He added: "I am excited about the squad but the transfer window will close for us in the next few days.
"I hope that we maybe will be able to bring a player or two in just to supplement what we already have and to help the players who are already here.
"That would be beneficial as we now have a difficult game against Dumbarton and then we finish the quarter with a game against Arbroath."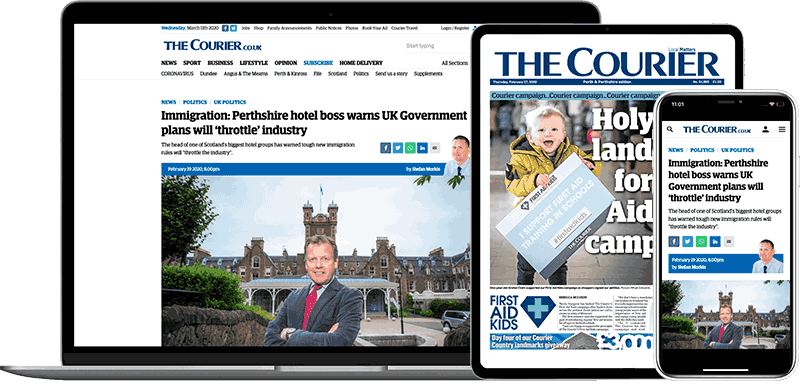 Help support quality local journalism … become a digital subscriber to The Courier
For as little as £5.99 a month you can access all of our content, including Premium articles.
Subscribe