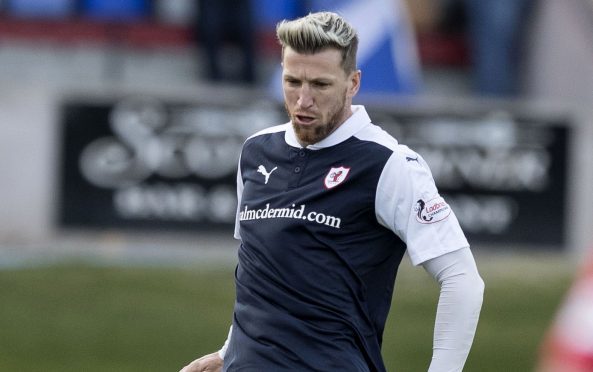 It is fair to say that the appointment of John McGlynn as the new Raith manager took just about everyone by surprise – including a player who keeps in touch with him on a regular basis and regards him as a father figure.
Iain Davidson admits he was taken aback when he discovered that his former Stark's Park gaffer had taken over at the club once more on Tuesday.
The pair shared several seasons together at Rovers before both left in 2012 – McGlynn to manage Hearts and Davidson to join Dundee.
Now, "Davo" admits he is delighted to be reunited with the manager and his assistant Paul Smith and he is hoping to help McGlynn get off to a winning start at Dumbarton today.
When asked if even he had been surprised by the appointment, Davidson said: "Very much so because I never got a phone call from him to say he was coming here!
"I actually spoke to him last week, just the usual call chatting about things.
"I saw him on Sunday at Dave McGurn's testimonial and he still never said a thing.
"So it was a nice surprise and it was good to see him again and Smudger as well. They both know the club really well and they have been a success before so I can see why they have appointed them.
"The way things are these day with social media and Scotland being the goldfish bowl it is, there is no getting away from the speculation over various names.
"But I was really glad that it ended up being John because I have worked with him and Smudger before.
"First and foremost, John is a good guy and then he is a good coach.
"We have spent a lot of time on the training pitch already and he is just trying to cram everything in a short space of time before Saturday.
"He is well respected in Scottish football which just sums him up as a person.
"He was very good for me the first time he was here. He did a lot of things for me off the pitch and he has been a bit of a father figure, to be honest.
"So I am very close to him and we have kept in touch quite a lot.
"But as I say, I never saw this coming and I have yet to mention that to him!
"The man is a workaholic and I can't speak highly enough of him. Here's hoping it will be another successful time with him."
McGlynn left a plum, well-paid job working as a scout for Celtic to take the reins at Stark's Park once more and Davidson insists that sums up the manager.
The 34-year-old added: "He is the same John McGlynn but I can see already that he has improved.
"He maybe had a couple of unfortunate experiences at Hearts and Livingston but then he had a good, steady job at Celtic.
"Again, that probably sums him up as a man, to give up a secure job at Celtic with Brendan Rodgers to gamble going back to management.
"I have seen a big improvement in him already. He is an intense man with incredible attention to detail.
"So he is probably better as a manager. He has loads of new ideas and we have seen that in just a short space of time already.
"Hopefully we will see a big improvement in the team over the next few weeks."
Davidson admits it will certainly be a tough first test for McGlynn as Raith look to close the gap on Arbroath at the top of the League 1 table.
He said: "Dumbarton probably didn't start as well as they would have liked but they have picked up a bit.
"They have a very good squad and they will be there or there about at the end of the season.
"I know a couple of their boys really well and keep in touch with like Bobby Barr, Willie Dyer and Craig Barr although he is injured just now.
"So they have a good squad and it is always a tough place to go but we will travel there positive under the gaffer."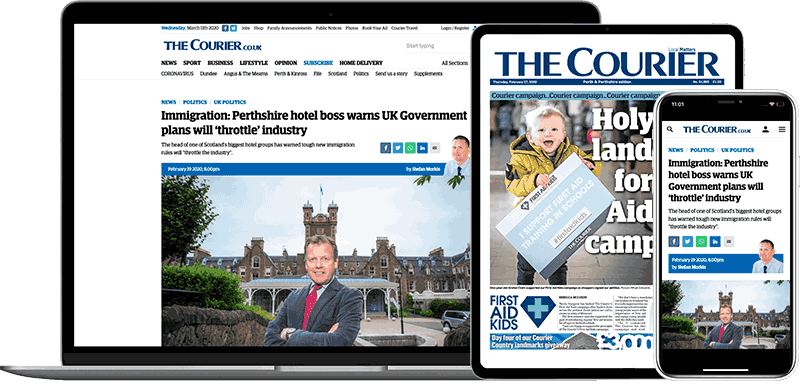 Help support quality local journalism … become a digital subscriber to The Courier
For as little as £5.99 a month you can access all of our content, including Premium articles.
Subscribe