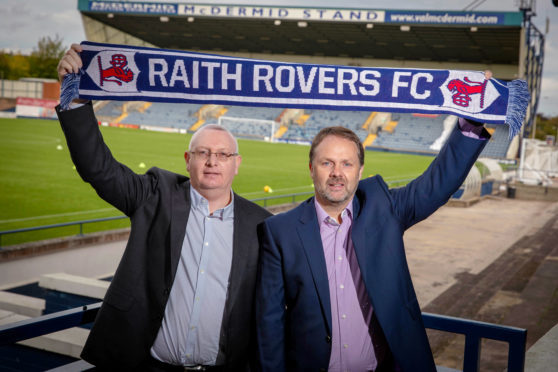 Raith boss John McGlynn has thanked the fans who made the trip to Dumbarton on Saturday for their magnificent backing – and urged them to bring a friend along for this weekend's top-of-the-table clash with Arbroath at Stark's Park.
The manager's second stint in charge of Rovers got off to a near perfect start against the Sons with a thumping 5-1 victory over Stevie Aitken's side.
McGlynn's men were roared on by a large travelling support at the YOUR Radio 103FM Stadium and he is hoping the win will help bolster the numbers in the stands for this Saturday's game with Dick Campbell's league leaders.
The manager said: "The fans . . . even going out at 25 to three, there is only myself and Paul (assistant boss Smith) so we muck in there and take part in the warm-up, that type of thing.
"The reaction I got from the fans at that time and then coming back out again was magnificent.
"Right from the start, they were getting right behind the team.
"I don't know if there will be many teams bringing as many fans to this stadium the rest of this season.
"It was a great travelling support and I can't thank you enough.
"I hope you enjoyed it – hopefully there are more days like that to come.
"If you can bring a friend along with you next week to Stark's Park for the top-of-the-table clash . . .
"There will be a big crowd hopefully and another 100 or 200 fans coming through the gates would make a big difference."
The result and performance made it a dream return to the dug-out for McGlynn, who has spent the last few years working as a scout for Celtic.
He said: "I have been out of management for three and three-quarter years so when you win like that, it's the buzz you look for.
"That's why you are in the game.
"It will not always be like that – I wish it was – but it is a great start and something to build on.
"The players know what we are about now.
"Paul will be the same – absolutely buzzing."