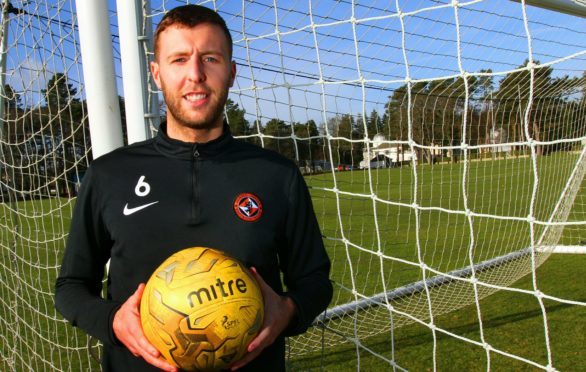 New Brechin defender Lewis Toshney has revealed how he spiced up his comeback from a career-threatening injury.
Toshney thought it was game over for him after knee and ankle problems until he discovered, purely by chance, the wonders of turmeric.
It was a sliding doors moment for the on-loan Dundee United man, who was a stand-out performer as Brechin claimed a terrific home win over Raith Rovers last weekend.
He was sitting in the stand at Easter Road watching his mate Simon Murray play for Hibs when he was offered some advice from a complete stranger.
Toshney, who will be at the heart of the defence for City today when they travel to Links Park to face Montrose in the Angus derby, takes up the tale.
He said: "The last year and a bit has been horrendous and I thought I was finished to be honest.
"I got an operation in January and did pre-season at United but within a few days the swelling came back and it was back to square one.
"It's really tough when you're out. You need your family and friends around you to keep you strong.
"But the strangest thing happened to me and I think this is why I have been able to play again.
"I went to Easter Road to watch Simon Murray in the Europa League and was going on loan to Arbroath the next day.
"I was on the phone to (Lichties manager) Dick Campbell explaining my injury and saying how my knee swells up all the time.
"There was a guy sitting in front of me and when I came off the phone he turned around and spoke to me.
"He said: 'Sorry for listening in to your conversation but I'm a doctor and I heard what you said about the inflammation in your knee'.
"I started speaking to him…and he told me to go and buy turmeric tablets and take two in the morning and two at night.
"I started battering through them and for the first three weeks, nothing.
"My knee was still swelling up and by this time I had played for Arbroath and broke down in my first game after about 10 minutes.
"However, I just kept going with them, taking two every day, and eventually over time it gradually started to work.
"The swelling went down and even though I still get a wee bit, it's nothing like it was and it's manageable.
"The tablets have drained most of what was going into my knee out.
"It is crazy and unbelievable. I had been to doctors all over the place – in Scotland and down to London – but a chance meeting with a guy I didn't know has saved my career.
"I have an email address for him so I'm going to give him a shout and invite him to a game. I'd like to see him again and say thanks for what he did for me."
Toshney loved getting back playing again as City recorded an eye-catching win over his former club Rovers.
He added: "It was just great to be back in around it last weekend and to come through it unscathed was brilliant.
"I felt so good to be out there again.
"I have worked with the gaffer Barry Smith before. He signed me for Dundee so we have always kept in touch.
"I just want to help him out and if that helps me out by playing again then it's perfect for everyone."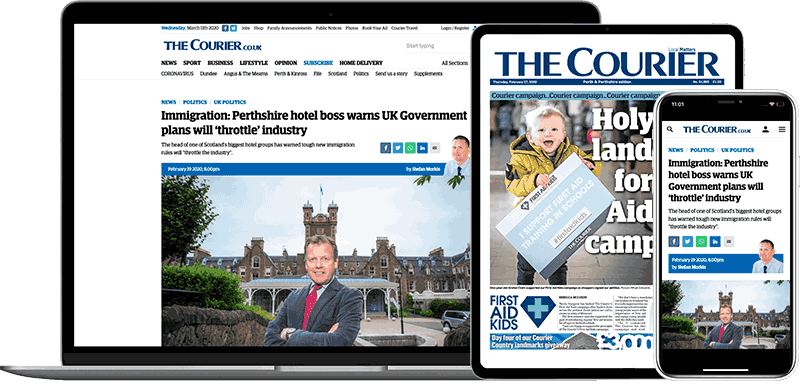 Help support quality local journalism … become a digital subscriber to The Courier
For as little as £5.99 a month you can access all of our content, including Premium articles.
Subscribe