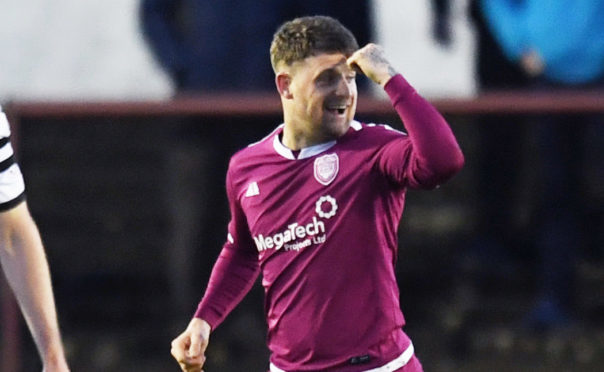 After seeing how the other half live in the English top tier at the start of this week, it is back to the bread and butter of the Scottish League 1 for Arbroath boss Dick Campbell at Airdrie today.
The 65-year-old travelled down to London to Spurs' spanking new stadium on Tuesday with club chairman Mike Caird as invited guests of George Rowe from the Red Lichties' main sponsor Megatech Projects Ltd.
They were wined and dined before sitting down in their plush seats in the stands to watch the game with Brighton that ended 1-0 in the hosts' favour.
Campbell admits it was a fantastic experience but now it is back to basics against the Diamonds as champions Arbroath look to finish the season with a flourish.
The manager said: "I had a great trip down to London at the start of the week to take in the Spurs game with Brighton.
"It really is a magnificent stadium and we were treated to some fantastic hospitality and a cracking game.
"But it is now back to business with Arbroath.
"We are all obviously looking forward to being presented with the League 1 trophy at Gayfield in a week's time but before that we have to travel to Airdrie."
Campbell added: "There is obviously little at stake but we are determined to finish the season on a high and no-one will be allowed to take it easy through there.
"We also still have lads who are playing for contracts as we start to look forward to life in the Championship.
"We will be without Jason Thomson who picked up a knee injury last week against Raith.
"Bobby Linn is obviously out for the season and we will hopefully find out next week the full extent of his right knee ligament problem.
"We have had to wait three weeks to allow the swelling to go down before we could send him for a scan."