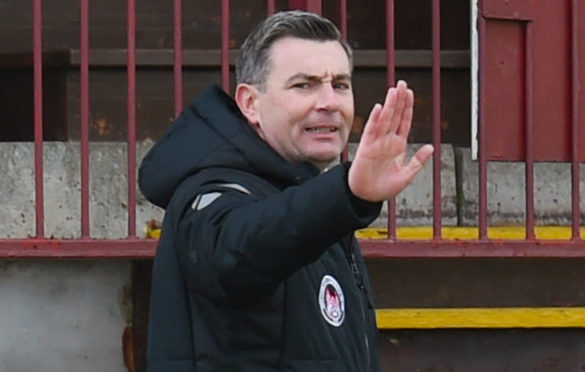 Brechin boss Barry Smith insists the fact his players know that anything less than a win today will mean they are relegated can work to their advantage against Stenhousemuir at the Glebe.
City's League 1 status is hanging by a thread with the club sitting bottom of the table, one point behind their opponents on what is the last day of the regular season.
Colin McMenamin's men will secure a place in the play-offs if they can draw against Brechin, a team they have already beaten twice and drawn once against in this campaign so far.
However, Smith – whose side lost 3-2 at Raith last week – believes his players have a clearer target to aim for and that could prove key as City look to avoid the drop for the second successive season.
The Glebe gaffer said: "We were obviously disappointed with the result against Rovers considering that we scored two goals at Stark's Park.
"But we asked for a performance from the players before the game after the Stranraer defeat and we certainly got that.
"We can now go into Saturday's game against Stenhousemuir with confidence after a good performance against Raith.
"There will never be a better time to beat them for the first time this season.
"Everyone realises the importance of the game and is fully focused on it.
"Positionally, Stenny are in a better position than us but mentally I think we are better placed.
"We know we have to win the game while do they stick or twist? Do they try to draw or attempt to win it?
"We know exactly what we have to do – win the game.
"For me that is a positive thing. We don't have to rely on anybody else.
"We know if we win, we get into the play-offs and the players are fully aware of that.
"Our full focus is on the game. Our experienced players are valuable to us but everybody has to play their part and that includes the guys who are on the bench.
"They might have to come on and produce something."
To say that Brechin fans have had little to cheer about in the last two seasons would be a massive understatement.
However, Smith has issued a plea for the long-suffering supporters to turn out in their numbers and back the team to the hilt in their hour of need.
He added: "We fully understand it has been tough for the fans – there is no getting away from that.
"But when the going gets tough, you need that backing.
"You need everybody to stick together and galvanise. Hopefully the fans can come out and give the boys a really good support, to get behind them and push them into the play-offs."
Lewis Toshney and Dene Shields will miss out through injury.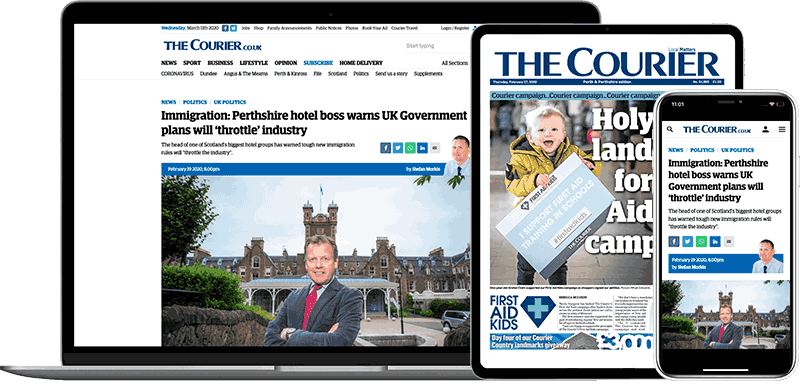 Help support quality local journalism … become a digital subscriber to The Courier
For as little as £5.99 a month you can access all of our content, including Premium articles.
Subscribe