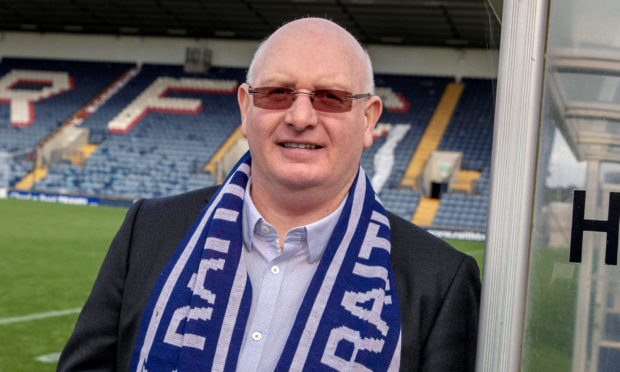 Raith chairman Bill Clark has confirmed that the club will be running a hybrid squad next season with a combination of full-time and part-time players.
Rovers missed out on promotion for the second season in a row last week, losing to Queen of the South in the Championship play-off final, 3-1 on aggregate.
The club have already started preparing for next campaign, releasing Chris Duggan, Nathan Flanagan, Liam Buchanan and Nat Wedderburn.
There will still be a nucleus of full-time players at Stark's Park for the 2019/20 season but the squad will also accommodate part-timers, a system that worked successfully for the club during manager John McGlynn's first spell with Raith.
Chairman Clark said: "We will not be remaining full-time, we will be going to a hybrid situation.
"We have around 10 or 12 who have signed full-time for next season and we are going to make up the numbers with some more full-time and some part-time.
"But we are certainly not going part-time as we have so many players who have those full-time contracts with us.
"When John was here the last time, that was the system that he worked with.
"It is a wee bit more difficult for him to get the part-timers in alongside the full-timers two nights a week but he can make it work and he is quite happy with that."
Raith may have failed to go up this season but the Stark's Park directors retain full faith in manager McGlynn and his ability to realise the club's promotion dream.
Clark added: "Absolutely. We had a board meeting on Sunday after the Queen of the South game.
"It lasted about three hours and we went through the whole squad, discussed the strategy for next year and so on, maintaining our view that it is attacking football, playing on the ground which has helped us to win games this season.
"We also talked about the players we are trying to recruit.
"There was complete agreement between the board and the management team.
"It was a better meeting than I expected and very positive so that was good."
Clark admitted that while Rovers are desperate for a return to the Championship, they will not be splashing cash they do not have and will continue to try to be as financially prudent as possible.
He said: "Some other clubs are spending vast amounts of money and you have to ask questions about where it is coming from.
"But we are trying to be financially viable in terms of the club."
Raith missed out on promotion to Arbroath but Clark defiantly insisted that if the Kirkcaldy club had not been hit with a crippling injury list, they would have gone up as champions.
And the chairman admitted the loss of striker Lewis Vaughan and on-loan Celtic midfielder Regan Hendry to cruciate problems were massive blows.
Clark said: "We had nine long-term injuries to first-team players last season.
"I reckon if we had Lewis Vaughan and Regan Hendry for the full season, we would have won that league.
"But unfortunately both of them suffered serious injuries.
"We are hoping Lewis will be back by the end of September.
"He has had a terrible time with injuries over the last two seasons but he is really positive and up for it again."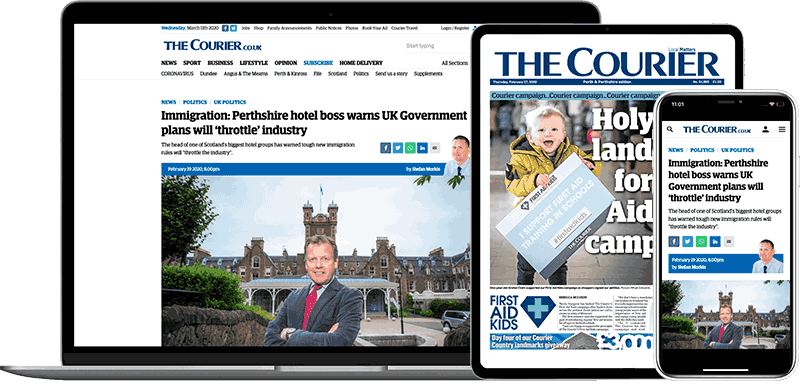 Help support quality local journalism … become a digital subscriber to The Courier
For as little as £5.99 a month you can access all of our content, including Premium articles.
Subscribe