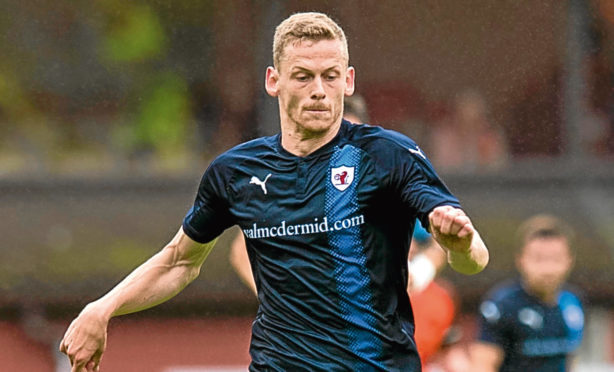 He is the proud owner of a Scottish Cup winner's medal and has played for his country but Scott Robertson still has one big ambition he is determined to achieve before he finally hangs up his boots for good – win promotion.
The 34-year-old hopes he can do just that with Forfar this season after joining the Loons from Angus neighbours Brechin last week.
The midfielder previously enjoyed four successful years at Dundee United, including an unforgettable day at Hampden in 2010 as the Tangerines beat Ross County to lift silverware.
However, he also experienced disappointment during his time at Dundee, Hibs and Raith when he missed out on promotion.
Now, Robertson is looking to right that wrong and help Jim Weir's Forfar – who made it through to last season's play-offs before losing out to Rovers – make the step up to the Championship.
The player said: "At the moment I am just trying to get myself in the best shape I can as I felt I didn't do myself justice at Brechin last season.
"I felt I let the manager and my team-mates down as I didn't perform to the levels I would have liked.
"I am now looking forward to working with Jim. I have heard many good things about him.
"He has achieved a lot since taking over at Forfar. The first season was obviously about survival and then last season they managed to finish second ahead of full-time Raith Rovers.
"They lost out to them in the play-offs but it was still a fantastic achievement.
"Jim looks like he is amassing a really good squad again so there is no reason why we can't be challenging this season although it will be tough with Falkirk dropping down and Clyde and Peterhead coming up.
"I have had a decent career but I have never had a promotion.
"So that is something I am determined to achieve before I retire, hopefully with Forfar this season."
Weir had tried to sign Robertson last summer but the situation was complicated by the fact that the midfielder had left Raith Rovers to take up a full-time coaching position with Dundee United.
He had hoped to keep playing but was eventually told by his new employers that he could not.
That decision was reversed in January when he was allowed to combine his coaching with turning out for Barry Smith's Brechin.
However, Robertson was left stunned in March when he was abruptly informed by United that he and fellow youth coach Craig Easton were being let go.
Despite that crushing disappointment, Robertson is still determined that when he does finally retire from playing, he will continue to pursue his coaching dream.
He said: "I wasn't looking to retire last year and was full-time at Raith Rovers.
"When I took the job at Dundee United, it hadn't been confirmed that I wasn't allowed to play any more so the potential was there to go part-time.
"So Jim was one of the interested parties last season but I eventually had to turn him down.
"But when the opportunity came up this season, he was back in touch."
Robertson added: "At United, I basically went into work one day and was told that I was no longer required.
"I was obviously disappointed as I felt I was doing a good job but there were people there who wanted to bring others in.
"That's just the nature of football. I had it as a player.
"It is what it is but I am not bitter about it at all.
"I am just delighted to be playing and preparing for games again, getting that thrill back but I really see myself coaching in the future as that's what I thoroughly enjoy and I see myself thriving in that environment.
"That's the long-term future but right now I am happy to be back playing.
"I have heard a lot about Forfar being a really good club and I can't wait to get started with the first competitive game against Brechin in the Betfred Cup."
"I would love to get another opportunity as I really enjoy coaching and I felt that from the players as well.
"So I am looking to get back into full-time coaching but if nothing comes up in the near future then I will have to look to get a regular job."
Brechin boss Smith had hoped to persuade Robertson to stay at the Glebe but the midfielder felt he had to move to Forfar.
He added: "It was very difficult making that phone call to Barry.
"I really respect him and appreciate everything he has done for me throughout my career.
"But it was just a combination of personal circumstances and things like training location that made me decide Forfar was the better option."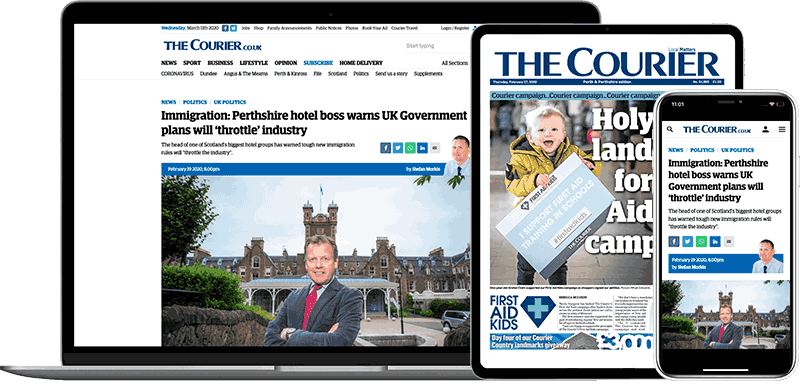 Help support quality local journalism … become a digital subscriber to The Courier
For as little as £5.99 a month you can access all of our content, including Premium articles.
Subscribe