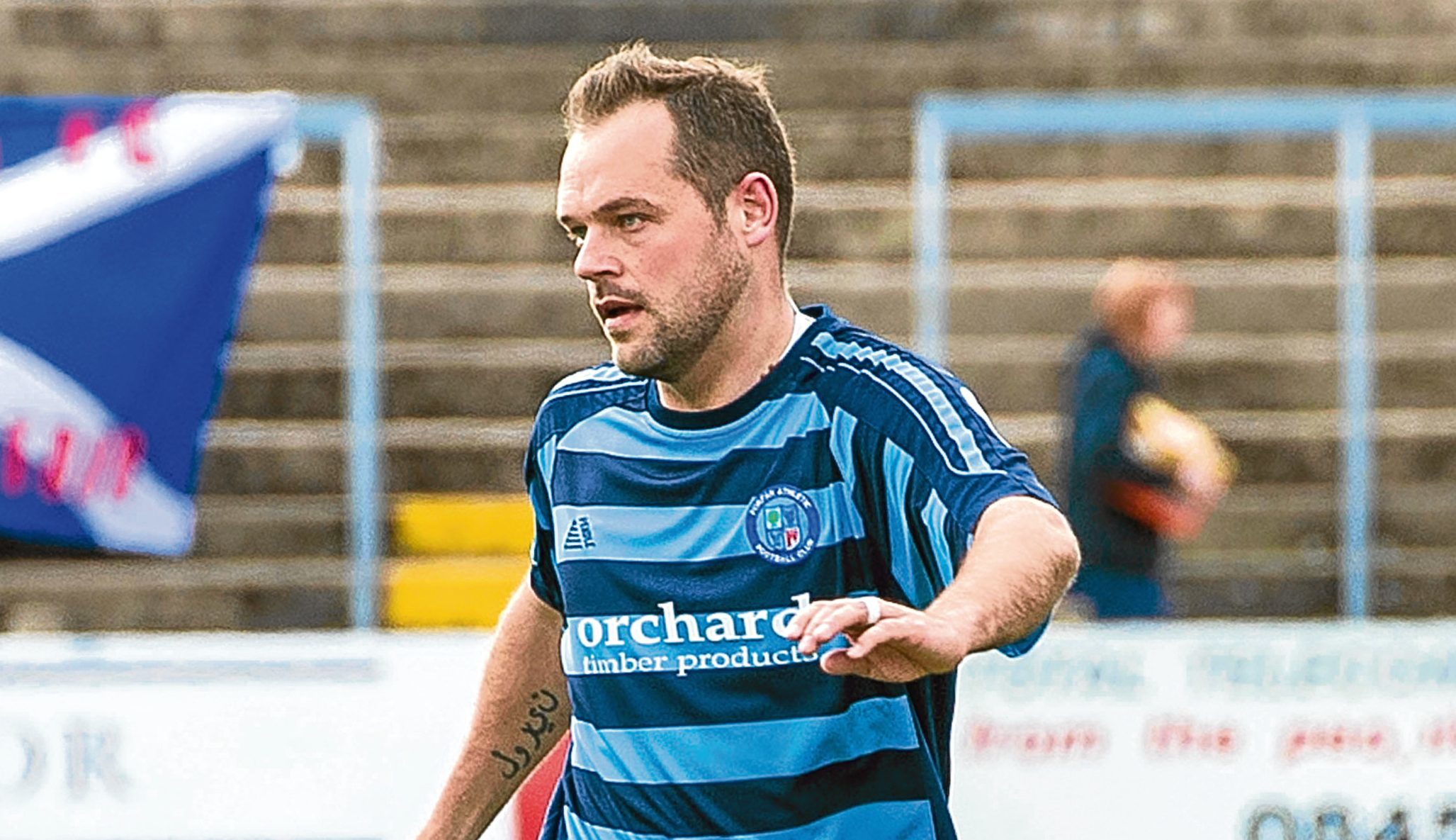 Martyn Fotheringham reckons he has ticked the final box on his Forfar checklist after a cameo appearance as a goalkeeper.
Fotheringham, in his testimonial year with the Station Park club, put on the gloves after regular No 1 Grant Adam was dismissed for offensive gestures in the aftermath of the Loons' 73rd minute equaliser.
Speaking about the odd sequence of events, Fotheringham said: "I was only on a couple of minutes and it took a few minutes to dawn on us that all three subs were on.
"We've never been in that situation before so we looked at the gaffer asking who he wanted to go in. So I thought I'll do it and the gaffer said 'on you go'.
"That's the only thing I've not done at the club. I've been here 10 years, so that's me, I can go now!"
Fotheringham put on a stellar display after some early camera dives, keeping a clean sheet during his 18-minute stint between the stick, but insists he did not enjoy the experience.
"It wasn't a great feeling if I'm being honest, but you just don't want to let the team down.
"I know there's no pressure on you because you're not expected to do anything but we need as many points as we can to try to win this league and if that game had cost us it wouldn't have been a great feeling.
"It's not as easy as it looks, even getting your bearings. You must get used to it but it's strange."
Forfar appeared to be in danger of slipping to a rare defeat when Clyde responded to Danny Denholm's first-half opener with strikes from Peter MacDonald and David Gormley.
However, they reclaimed the initiative when Jim Lister levelled only to throw it away through Adam's needless red card.
Fotheringham believes the Loons could have secured victory had the sending off been avoided.
He added: "When we equalised I thought we could've gone on to nick it and we had the momentum but then obviously Granty's devastated.
"I don't know what he's done but he's not denying anything so it's the right decision and he's gutted. But I'm just delighted to come away with the draw and not let the boys down."
Clyde co-manager Jon Paul McGovern was equally pleased with his side's performance despite not making full use of their man advantage.
He said: "We're absolutely delighted, not so much with the result but with the performance."