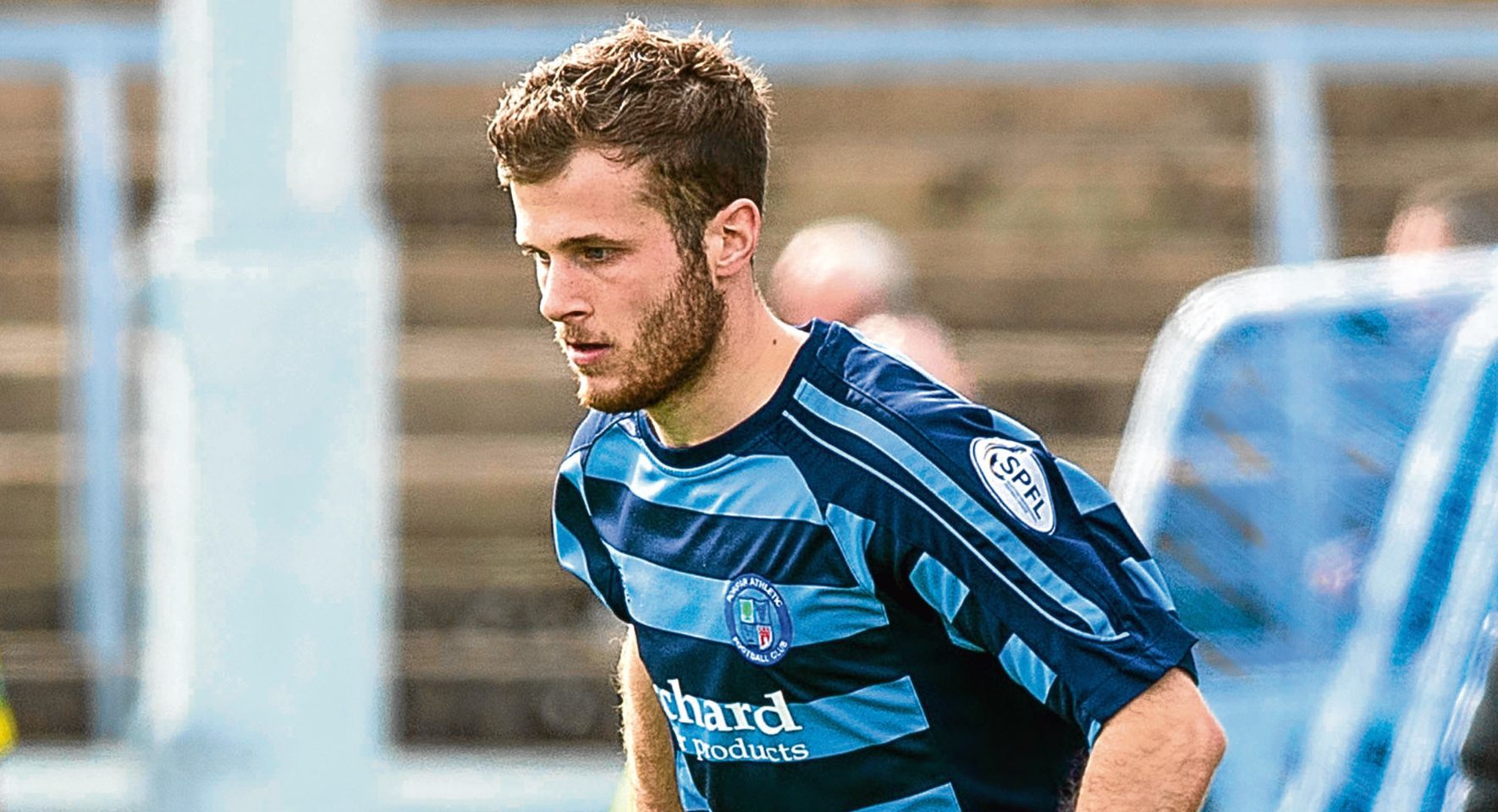 Danny Denholm was Forfar's two-goal hero as they bounced back in style after a run of seven games without a victory.
The 26-year-old took his tally to a best-ever 11 for the season, and it could not have come at a better time for manager Gary Bollan's league leaders ahead of Saturday's showdown against Arbroath.
Forfar swept aside Stirling Albion's bid to clock up a seventh successive win.
"We had been on a bad run, to say the least, so this was vital," said Denholm, who has scored three in his last two outings.
"We have finally got a win on the board, and hopefully we can keep that momentum up until the end of the season. It's good to see things turning," he said.
He added: "It's great. That's me on 11 goals for the season so I am on a bit of a purple patch.
"I hit 10 last season and that is my best ever. My aim at the start of the season was double figures, so I'll push on and try and score a few more.
"But I don't really care as long as we win the games.
"It's a huge game next week and, if we play as we did today, we've got a great chance."
Forfar were on the front foot right from the start. A Tom O'Brien header came off the bar and Binos keeper Chris Smith did brilliantly to keep out the headed rebound from Michael Travis.
In the 14th minute it was 1-0, Gavin Swankie delivering a perfect low cross for Jim Lister to knock home from close range.
Forfar doubled their advantage 13 minutes later when Denholm fired into the corner from outside the penalty area.
Any hopes of a Stirling comeback were well and truly quashed 12 minutes after the break as Denholm bundled in Forfar's third.
Following their recent frustrating run this was an excellent day at the office for Bollan and his players in a game watched by a bumper 738 crowd, the biggest of the afternoon in League One and Two.
"It was a thoroughly deserved win and a fantastic team performance," said the Station Park gaffer.