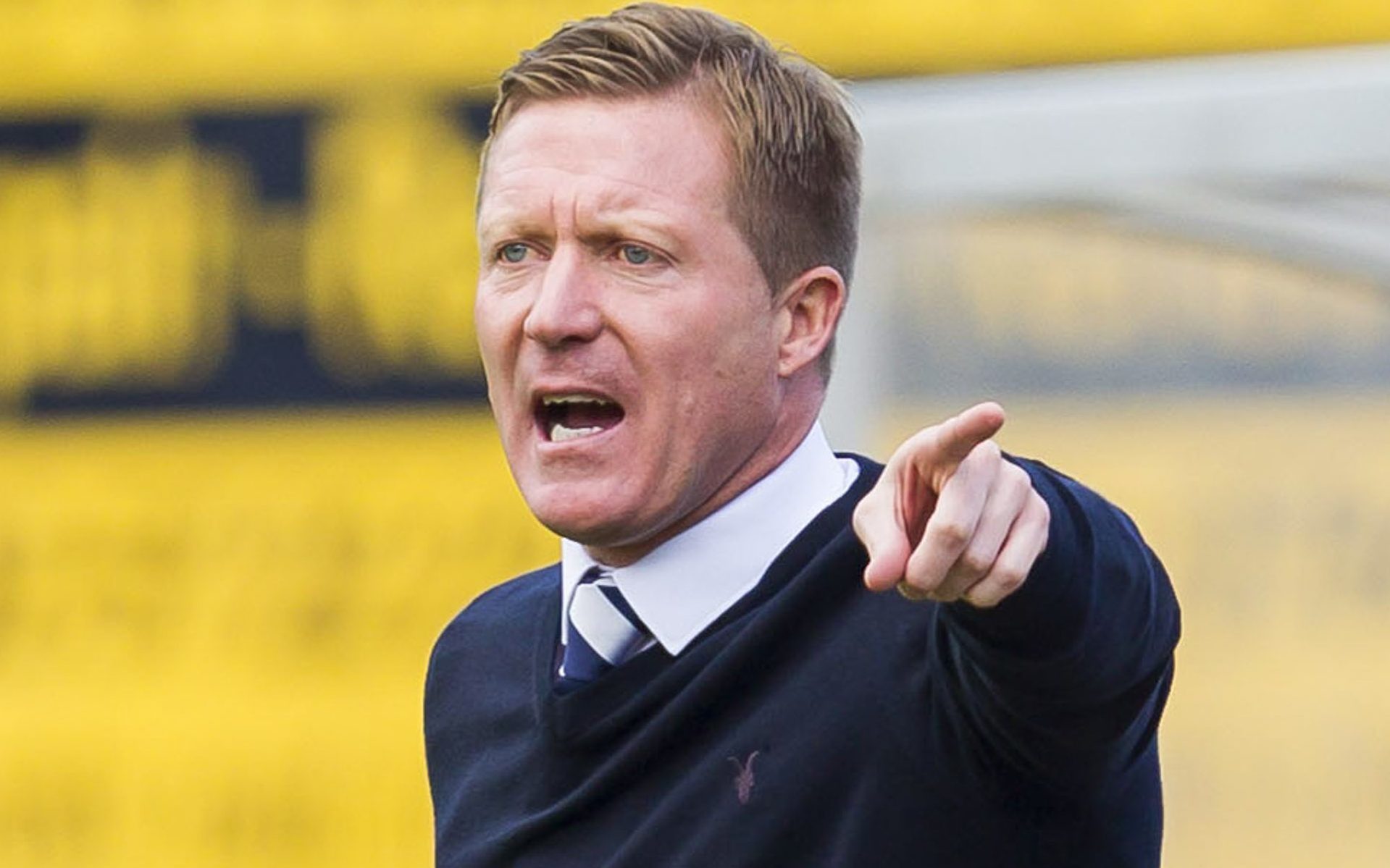 Dale Carrick believes the appointment of Gary Locke has proved a major factor in Cowdenbeath's battling revival.
By Locke's own admission, Saturday's win at Stirling was the team's best performance since he took over as manager.
It still leaves Cowden three points adrift at the foot of the table with three games to go against title challengers Arbroath and Forfar followed by play-off hopefuls Elgin City.
But on-loan Livingston front-man Carrick, who bagged a double to take his Blue Brazil tally to seven, insists they can retain their SPFL status.
"This was a massive win and the team did great. From back to front it was all a team effort and now we need to push on and get back-to-back wins," said the 23-year-old.
"It was important we got that first goal because we got a lift from that.
"You can see in this league that anyone can beat anyone.
"We have to be at it like we were today. It's a big challenge, it's tough, but I think we can manage to stay in the league.
"The gaffer coming in has given everyone a lift. Everyone is working hard together and we are all pushing together."
Cowden took just three minutes to prise open a shaky Stirling defence when Carrick fired home from close range.
The visitors' dominance continued in the 21st minute as Kris Renton finished off Liam Henderson's decisive pass across the face of goal.
It got even better midway through the second period when Carrick completed his brace.
"I thought it was a really good performance. It's the best we have played since I have been the manager," said a delighted Locke.
"We played some great stuff and the only negative was we probably should have scored more goals.
"It does drag other teams into it.
"We have three games left, and if we play like that we will give ourselves a chance."