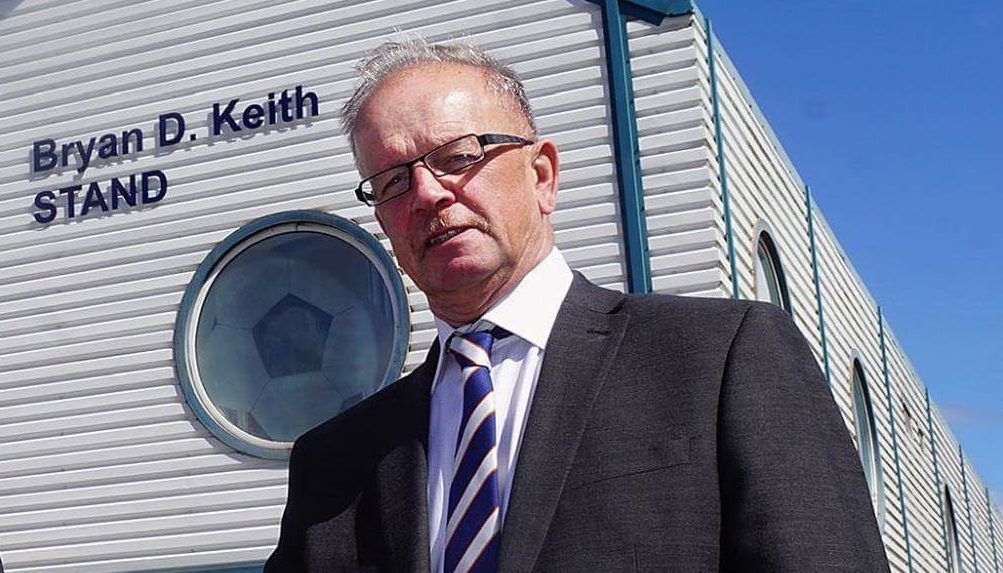 Montrose chairman John Crawford is hoping Saturday's crunch game against Clyde will provide an added bonus in the form of increased season ticket sales.
The Gable Endies' recent good run may have come to a shuddering halt at Annan at the weekend but Stewart Petrie's men still have the chance to secure a promotion play-off spot.
They will do so if they can beat the Bully Wee although if Elgin lose at Cowdenbeath, they would have achieved their goal no matter what.
That is in stark contrast to the dire straits Montrose were in when the manager first took over and Crawford is hoping the feel-good factor will persuade fans to take advantage of a 20% reduction in season ticket prices.
The chairman said, "Sales have been very encouraging since we launched the new season tickets last week and I am keen our supporters don't lose out on the great discount offers we have at the moment.
"We obviously have a core group of regular season ticket holders, but it is great to see other supporters becoming ticket holders for the first time as well as those returning having falling out of the habit in recent years.
"This is all simply reflective of the positivity and optimism Stewart Petrie has brought to the club and who would have thought back in December we would be facing our last league game with a great chance of clinching a promotion play-off place.
"The atmosphere on Saturday as we welcome Clyde will be electric and I hope we get a great turn out to cheer on the boys.
"However the results play out, this has been a successful season for us and the management and players deserve a lot of credit for the way they have turned things around."
Tickets will be available from the WJ Lounge at Links Park on Saturday morning from 11am to 12pm and full pricing details can be found at www.montrosefc.co.uk
From next week season tickets will be available from the club office at office@montrosefc.co.uk
Meanwhile, Montrose skipper Paul Watson has been shortlisted for the PFA Scotland Goal of the Season Award for his incredible 58-yard strike against Edinburgh City on April 1.