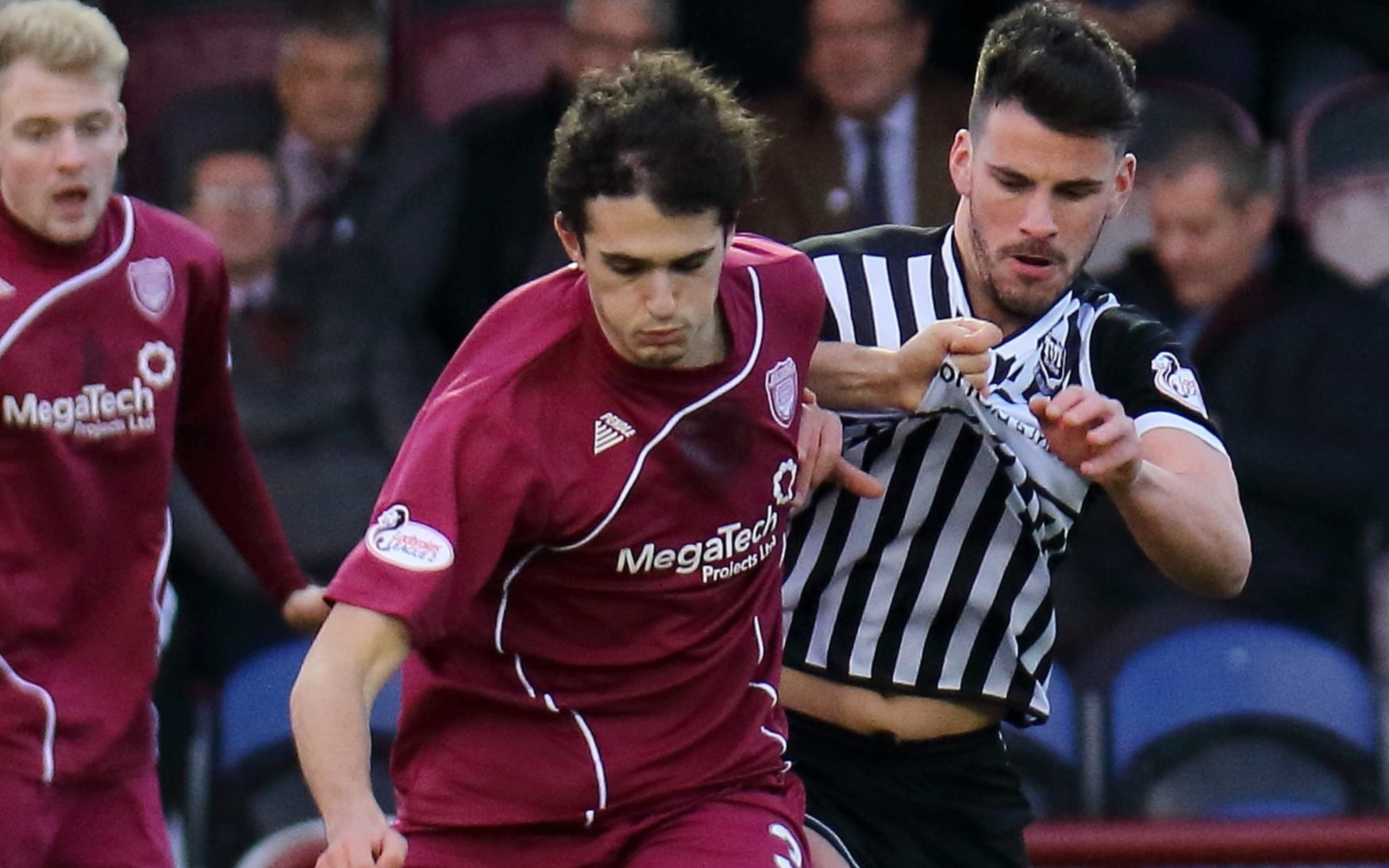 The Arbroath players stood, shoulders slumped, after losing at home to Forfar to fall 11 points behind the League Two leaders.
The date was February 4, the venue Gayfield and the result 1-0 to the Loons.
The home players might have expected the hairdryer treatment from manager Dick Campbell but instead they got word after word of encouragement.
As defender Jassem Sukar revealed, the Lichties walked out of the dressing room firmly believing they could beat the odds and still catch their Angus rivals.
Not only have they closed what was a massive gap in three months, they have – with perfect timing – moved a point clear of Gary Bollan's men with just one match to play.
Now Arbroath travel to Forthbank today to take on mid-table Stirling Albion knowing that if they win then they will be crowned champions.
Considering the ground they had to make up, it would be one of the greatest stories of season 2016-17 in Scotland.
Sukar revealed how crucial it was to hear Campbell say how much belief he had in his team after losing that Angus derby to Josh Peters' goal three months ago.
The on-loan Dundee United man said: "The aim from the beginning of the season was to push on and win the league.
"That looked a long way off, though, when Forfar made the gap 11 points but even then the gaffer believed in us.
"He never shouted at us after we lost that derby or criticised us for being where we were.
"Instead, that day he told us not to give up and we didn't.
"He always said we had the players to do it but needed to show greater application.
"He backed us despite Forfar having such a big lead and he will turn out to be right if we finish the job this weekend."
Sukar and his teammates have had to be patient to say the least, with Arbroath's results mimicking Forfar's week after week.
At least they did so until the Loons drew at Cowdenbeath on Saturday, while the Lichties beat Elgin City 3-2 at Gayfield – despite Sukar scoring a late own goal!
"We have shown, game after game, a real determination to first close the gap then go top," added the Englishman.
"For the last six weeks or so it has been a case of that one-point lead staying there.
"When we have won Forfar have won, when we have lost they have lost and we have both drawn at the same time.
"Our results were mirror images of each other.
"Thankfully, we won on Saturday and they dropped points.
"That was a reward of sticking in and being determined to catch them eventually.
"Having done that, we need to now go on and clinch the title.
"Our away record has been decent this season so, touch wood, it will stay that way and we will be celebrating.
"We are feeling good as a group going into this huge match – all nice and positive."
Should everything go as planned, Sukar will soak up the champagne and then check how parent club United have gotten on in their match away to Morton as they try to clinch second spot in the Championship.
"Hopefully, we can get the title and then I can check to see how United have gotten on," he said.
"It would be great to do the double – Arbroath become champions and United get second spot in the Championship.
"I have enjoyed it so much at Gayfield that it would be great to finish the season with the title.
"The lads have been great with me and the coaching staff have never made me feel left out, even though I'm there on loan.
"It has been great and now we have to finish the job."