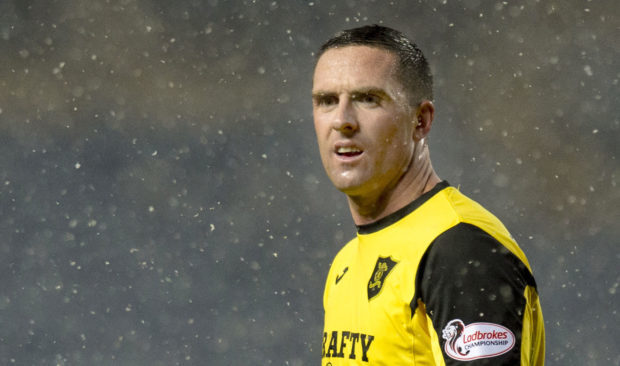 Cowdenbeath went down to a narrow 1-0 defeat at the hands of Berwick at Shielfield on Saturday, but not for the want of trying.
The Fifers gave as good as they got, especially in the second half, but at the final whistle it was a solitary goal from central defender Jamie Todd which separated the sides.
Cowden's Mark Fotheringham admitted afterwards that the team had put in a decent performance, but as so often this year a single lapse of concentration had led to their downfall.
"We were competitive, but we just didn't defend for the goal, which is a disappointment, but we can work on that in training," he said.
"We know we are heading to the play-offs and we will go into those games with a degree of confidence, but we will not under estimate the opposition.
"We have had them watched and we know what to expect."
The victory was only Berwick's second in 20 league games – the other was also against Gary Bollan's side – and saw the Borderers complete the clean sweep against the Central Park outfit this term.
Rangers took the lead in the 12th minute when a Darren Lavery corner found a way to the back post where Todd, who had come in on the blind side, headed in from close range.
But neither keeper was tested in an uninspiring half and at the break it was 1-0.
The game continued to have a typical end-of-season feel to it in the second half as well, with neither side having anything other than pride to play for.
Within a minute of being introduced as a substitute, Berwick's Steven Thomson broke through and keeper David McGurn saved at close range.
Robert Wilson then got a touch in the area but again the ball was deflected for a corner.
Cowdenbeath's best chance fell to substitute Ben Reilly who flicked a close-range header over the crossbar on to the roof of the net after 70 minutes.