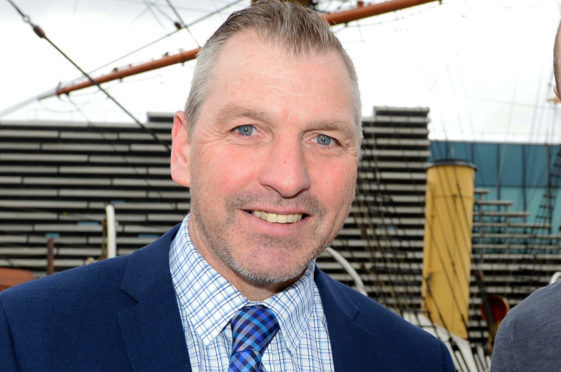 Sean Dillon is preparing for a weekend in Benidorm with his Montrose team-mates after their historic title win – and he just hopes he can handle the pace.
The former Dundee United star is still recovering after some serious celebrations last weekend when Stewart Petrie's men clinched the Ladbrokes League Two crown on the final day when they got the point they needed to hold off Peterhead.
Now the 34-year-old is jetting off with the squad for a well-deserved trip to the Costa Blanca where they can blow off steam after their momentous triumph.
Dillon and Petrie have scooped the Ladbrokes League Two player and manager of the season awards for the amazing success.
And the Irishman hopes to make sure the Gable Endies make a good fist of it in Ladbrokes League One next season.
Dillon said: "I'm still tired after last weekend – I haven't recovered yet. But I'm looking to getting away with the boys.
"I'm not sure if relaxing is the best way to describe it but I'll soon find out.
"They're a great bunch and I have really enjoyed working with them. It's been great for everyone but especially the lads who endured the hard times.
"Last Saturday was all about relief I didn't really enjoy the game because I felt I was pretty rubbish but thankfully the other boys were on their game.
"I was a little bit nervous and made a couple of mistakes early on but thankfully they didn't matter and in the end I was able to relax and enjoy myself after it was all over.
"It will be new challenge next season but we'll be ready for it."
Boss Petrie reckons Dillon has been his most important player as he prepares to make sure Montrose are ready for the step up next season
He said: "Sean has been our biggest signing – and that's not demeaning to anyone else. It was massive for the club that we enticed someone of his calibre.
"He is such a nice guy but he gives us something special on the pitch in terms of organisation and helping those around him.
"It's still sinking in about what we have achieved as a club when you start to realise that it's only the second time in 139 years that the club has won a league – so they don't come around very often.
"It's credit to the players. They have worked incredibly hard and we have been backed by the board.
"It's going to be a step up in League One, there is no question, and we will be looking to recruit two or three in the summer that will improve us again.
"Our recruitment was good last year and it will have to be as good again to give ourselves a chance in the league.
"We're not going to set any targets. We will go and enjoy it and we'll have some derby games which will be great for the town.
"But we are under no illusions of how difficult it will be but it's a challenge we are relishing ."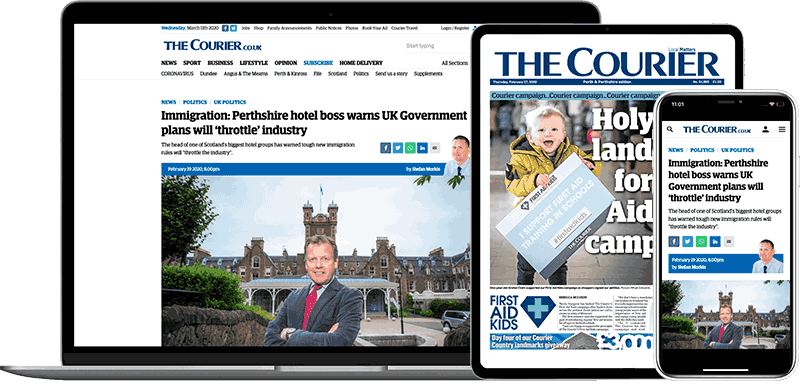 Help support quality local journalism … become a digital subscriber to The Courier
For as little as £5.99 a month you can access all of our content, including Premium articles.
Subscribe