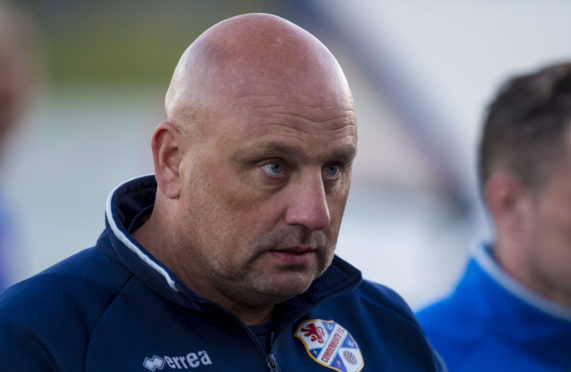 Cowdenbeath host the leading side in League 2 when Edinburgh City visit Central Park.
Manager Gary Bollan is delighted to point out that this game is very different to the meetings between the sides last season.
He said: "A year ago this would have been a game between the sides in ninth and 10th place in the league.
"Looking at the table now shows that we are both having much better seasons this time out.
"They have won a lot of games and are top whereas we are pushing to get into the top four.
"That is our target and we still have half of the season to go to get there.
"Winning this game would be a great boost in terms of achieving that as it will show that we can compete with the best side in this league.
"They are a good team and the manager there, James McDonaugh, has put together a good squad.
"However, there is plenty of spirit in our ranks as we showed against Clyde a couple of weeks ago.
"It would have been great to build on that against Peterhead last weekend but the game was called off 90 minutes before kick-off and that was annoying.
"We have put that behind and training this week has been at a very high level. That is all I can ask for ahead of a game against the league leaders."
While a climb into the top four is not guaranteed in 2019, a game against Rangers in the Scottish Cup is.
However, Bollan is not wanting anyone distracted by that.
He explained: "The Rangers game is in January but that is miles away.
"There are a lot of points available in the league before then.
"It would be great to be in a good place in the league and hopefully we can start moving up the way by winning this one.
The postponement at Balmoor means that Robbie Buchanan is still suspended but Kyle Miller, Blair Malcolm, Kris Renton, David Cox, and Josh Skelly have all had time to recover from knocks. Pat Scullion and Martin Scott remain out through injury.