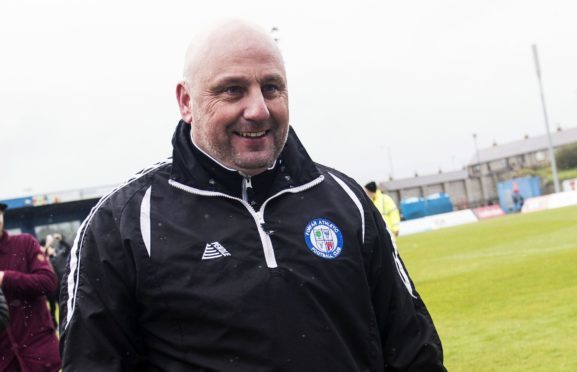 Cowdenbeath manager Gary Bollan hopes that getting his transfer business done early will pay a dividend for the Blue Brazil starting against Raith Rovers.
The Central Park boss has brought Blair Malcolm back to the club, recruited goalkeeper Ryan Goodfellow as well as the experienced quartet of Jason Talbot, David Marsh, Kris Renton and Martin Scott.
Bollan said: "I knew what we needed to bring in at the end of last season and looked to get them in quickly.
"I am delighted to get Blair back as he was a big part of our team last season when he was on-loan.
"Our other signings all have experience of playing at a higher level and that will help in this game and throughout the season.
"We have been able to add guys with good experience and that is something that was not in place until the second half of last season.
"We have all been in working for the past 4 weeks and it has been good to be with the players in pre-season as opposed to coming in half way through a campaign.
"The squad have trained well but the serious business starts now and we will know exactly where we are after this run of games.
"This is a great way to start the season as it is a local derby but I know that we are facing a strong side.
"Barry Smith has recruited well at Raith Rovers and they will be keen to start their season with a win."
The Cowdenbeath manager, who has an injury free squad to choose from, does not see the switch of the game to Bayview as giving his men more of a chance of getting their Betfred Cup campaign off to a flying start.
He explained: "It is still an away game for us against the same opponents so there is no advantage to us."