Scottish football suffers from many ills, but insularity isn't one of them.
Long gone are the days when 'wha's like us' was an acceptable outlook, if indeed it ever was.
Players looking for a last chance saloon have always found a friendly bartender north of the border, genuine talent has been applauded and revered, and wise words on our game listened to (albeit not always acted upon).
Even if players are past their best they will be respected, appreciated and often lauded.
Claudio Caniggia never had the air of a man who was in Dundee only for the money and he was revered because of it.
And Jody Morris, who arrived as one of English football's bad boys, left with the admiration of his peers, supporters and the media. Morris was an excellent player but that admiration was chiefly down to the fact that there was never a suggestion playing for St Johnstone in the second tier was beneath him.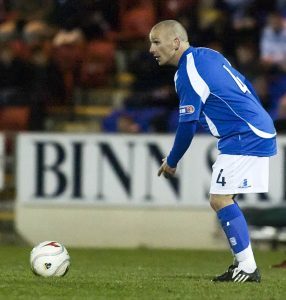 Even Paul Gascoigne immersed himself in Scottish culture – the good and the bad.
Superiority without humility has never been welcomed, though.
For all that Roy Keane was cut from Celtic-minded cloth – probably an exaggerated PR exercise – you always got the sense that playing for them was thought by him to be their gain and his gift.
When Brendan Rodgers signed up for the Parkhead job some suspected he might bring with him the Keane-esque self-importance of a man who felt we were lucky to have him. He didn't.
High on his list of priorities will no doubt be managerial rehabilitation and a return to the English Premier League but so far he has played to the Scottish gallery. Joey Barton and Mark Warburton would be well-served following his example.
From the moment Barton arrived, putting himself on a pedestal that better players than him wouldn't have deserved, you knew this wouldn't end well. Particularly when it became clear that his football didn't come close to backing up his bravado. Barton is passing through (which is more than can be said of his delivery from midfield).
But what of the manager?
For Rangers supporters counting on Warburton staying for the long haul it can't be an encouraging sign that he has rounded on the Scottish media for their negativity, walked out when the questioning wasn't to his liking, and praised the English radio channel TalkSport for their positive perspective.
Rodgers and Warburton may have the same understandable end game, getting back to England with their reputation in better fettle than when they arrived. One is helping his cause with his attitude to the locals while he is here, one of them isn't.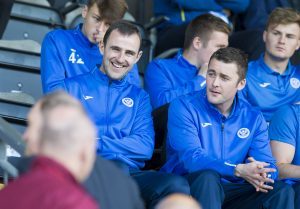 * Captain, leader, up-and-down full-back, solid back-post defender and free-kick specialist. It is with good reason that the tributes to Dave Mackay from within McDiarmid Park and beyond have been glowing.
And, from a journalist's point of view, you can add into the mix another box ticked – never ducked a post-match interview. Mackay's time at Perth has seen far more good times than bad but if there was a shocker of a Saints performance to explain away, it invariably fell on the skipper to do it. It was a duty he fulfilled without fail.
A defining image of Mackay? Raising the Scottish Cup aloft is the obvious one, but the tone-setting man-and-ball challenge on Gary Mackay-Steven an hour-and-a-bit earlier would also do the job.