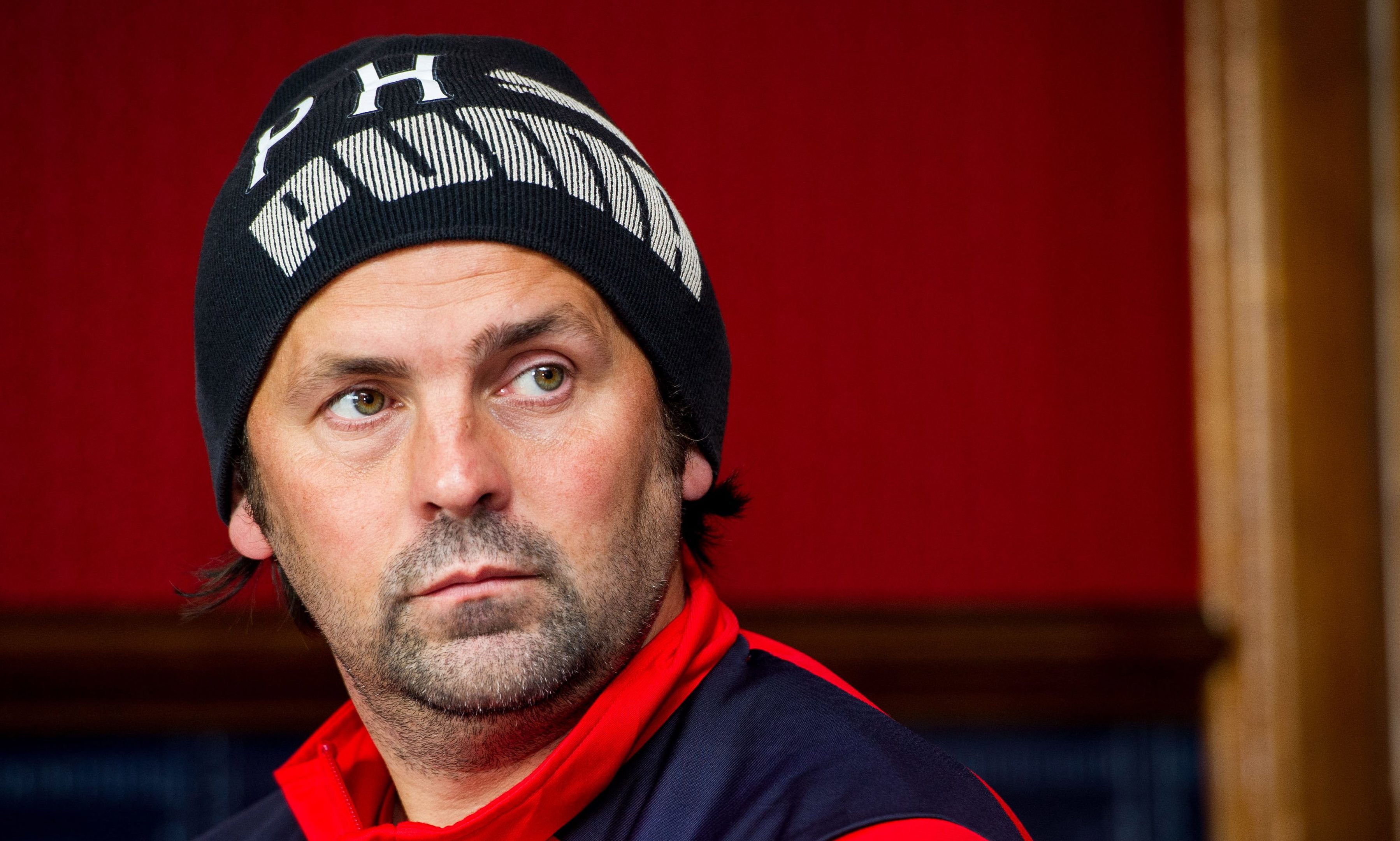 A statistical study of hiring and firing of managers in Scottish football's top league has found Dundee manager Paul Hartley is the second most likely to lose his job.
The research, carried out by Antwerp-based sports analyst Gavin Mair, found the first managerial sacking normally comes shortly before the 10th game of the season.
Despite Partick Thistle currently sitting at the bottom of the league, Mair says it is Hamilton Accies boss Martin Canning who looks most vulnerable.
But Mair finds Hartley could be the first to find himself out of work unless he can start to improve the club's results quickly.

Mair said: "I compiled statistics analysing the SPL since 1998 – the average amount of games when the first managerial departure occurs, the clubs that typically remove their manager first, and the method of departure.
"I analysed chairmen of SPFL clubs – the number of managers they have employed in their time at the club, and the average time a manager has spent at a club.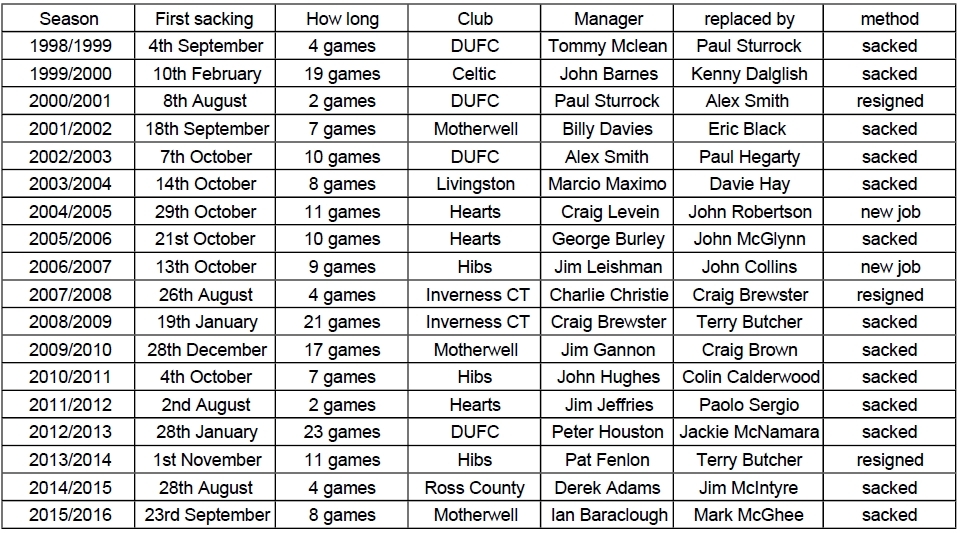 "I analysed the managers – the number of clubs they've managed, their average time in charge of that club, their current time in charge, their win rate and the bookies odds of losing their job."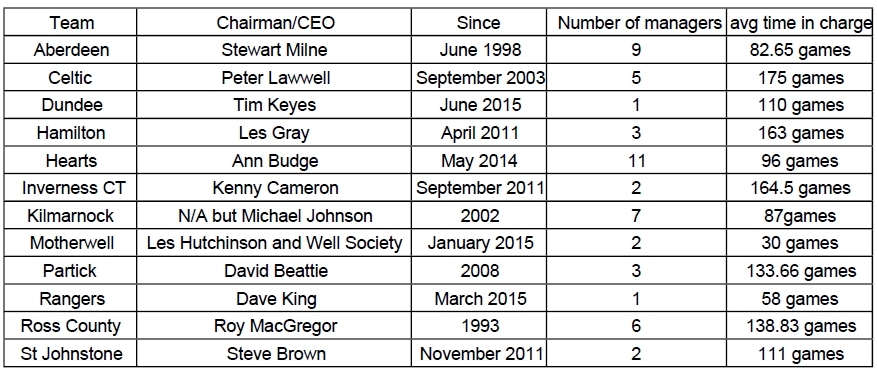 Despite the warning, Mair also has some reassuring news for Hartley — pointing out that history, if not statistics, is on his side.
He said: "Dundee have never been the first to sack their manager since the SPL started in 1998."
---
SPFL Sack Race 2016/2017
Since the SPL started in the 1998/1999 season the first manager leaves his job after 9.83 games.  In 13 of the 18 seasons a sacking is the reason for departure, 3 resigned and 2 left for a higher profile job, writes Gavin Mair.
The 2016/2017 season is 6 games old and managers are now entering a crucial period for their job survival.  Which managers are likely to depart this season, and who will be the first to leave?
1. Hamilton: Martin Canning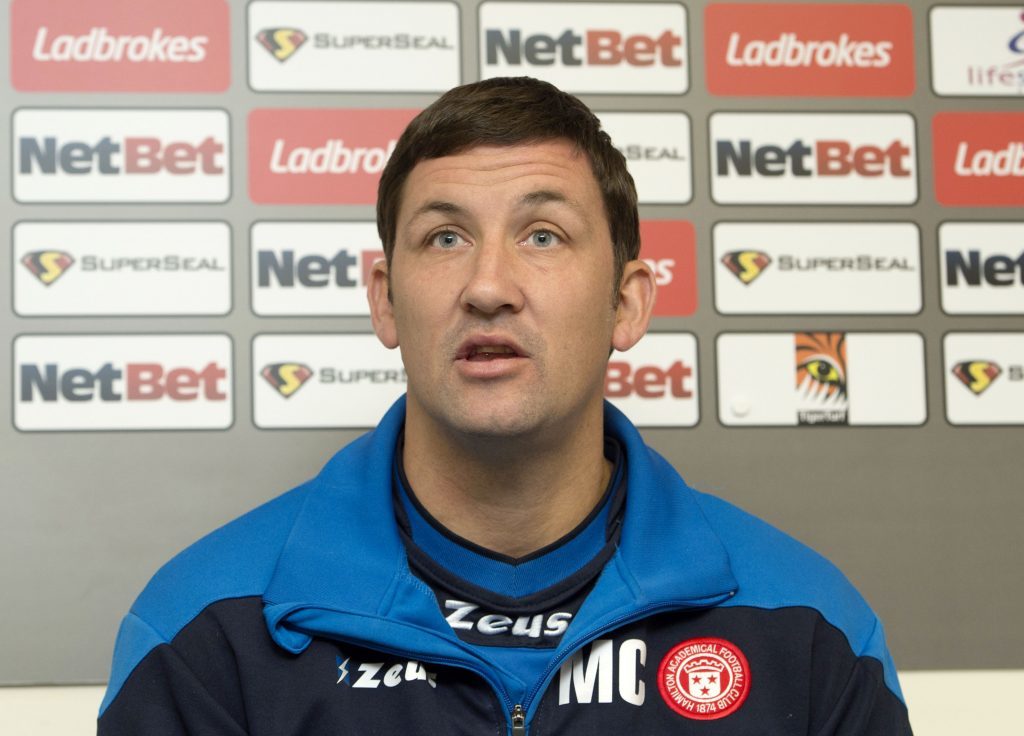 Canning has almost managed Hamilton in as many matches as Alex Rae, but unlike the Norwich manager the league's only player-manager has the lowest win rate of any SPFL manager at 26.09%.
Canning knows that his team have limited potential saying in the summer, "When you look at the size of the club and the budget we work with, we are the smallest club.  Logic would say that the smallest club with the smallest budget will be the team that struggles the most, but it's up to us to prove people wrong again."
Accies finished just outside the bottom 2 last season, and early signs suggest this season will again be a struggle, with defeats to Motherwell and Kilmarnock placing them in 10th.
At the start of the season chairman Les Gray stated his management team will be scrutinised more closely.  "For the management team it was their first full season and they know exactly what is in front of them next season.  It's important for them to learn from that and they will be better placed next season."
Verdict – First to leave
The poorest win percentage in the league and sitting not so comfortably near the bottom of the table mean Canning is under pressure.  Hamilton may have the smallest budget, but the chairman has already issued a warning shot.  Canning signed a one year rolling contract and it won't be expensive to let him go.  The 5/1 with McBookie looks reasonable.
2. Dundee: Paul Hartley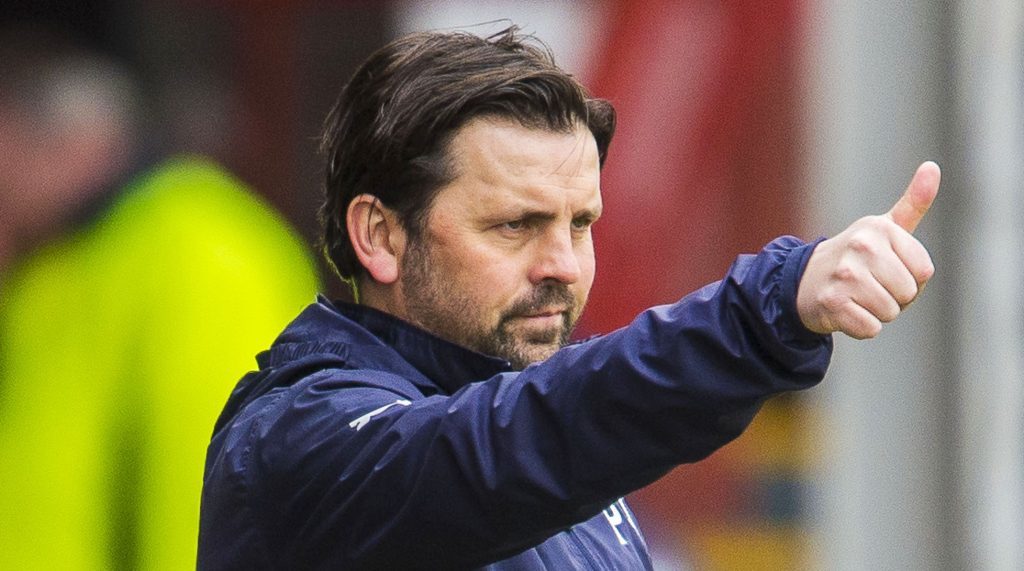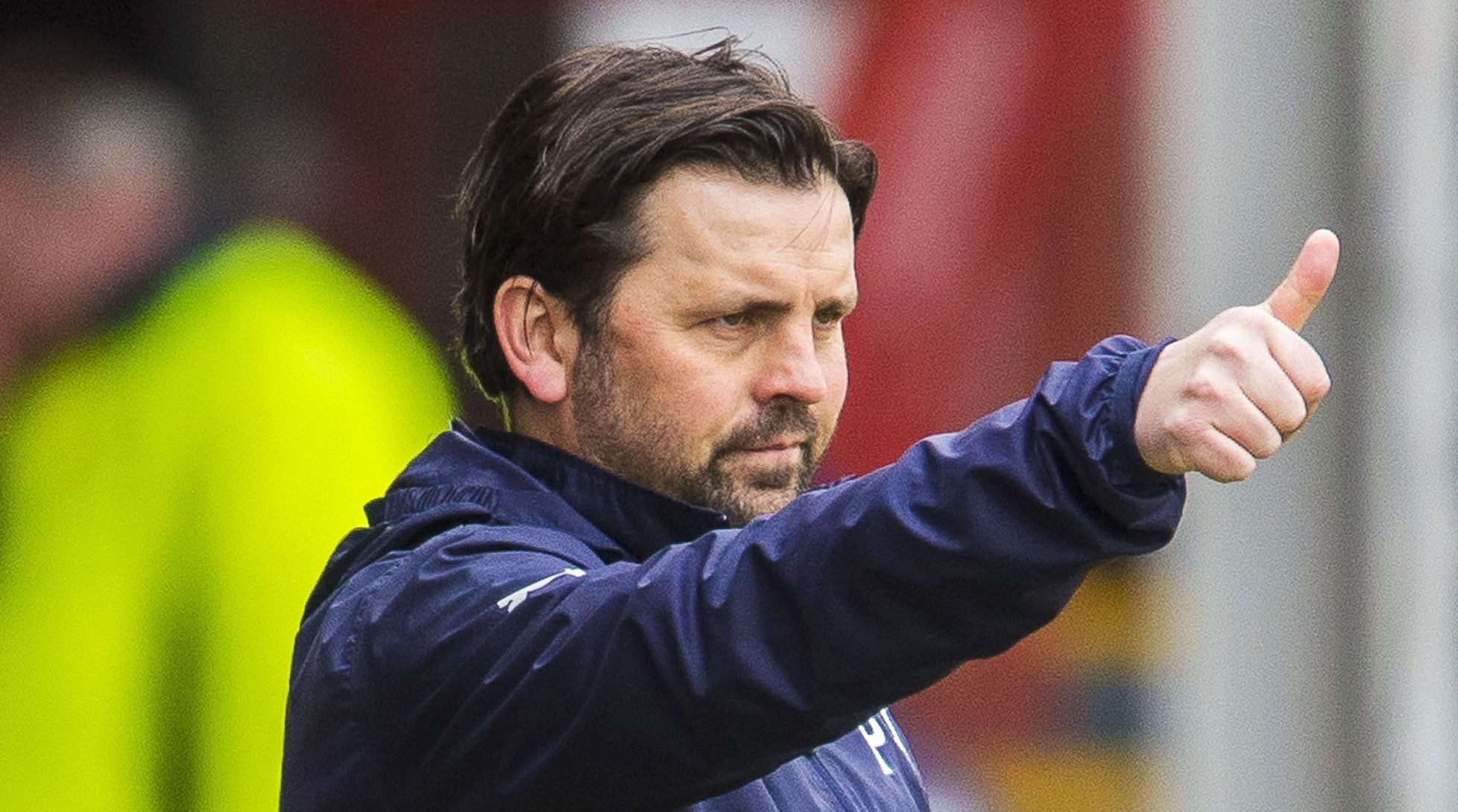 Hartley is the bookies favourite to be the first to leave.  The loss of PFA team of the year attackers Hemmings and Stewart is going to hurt.  Fans had hoped the team would finish in the top 6 last season, but Dundee finished 8th drawing 4 more games than any other team.  This season fortunes have not changed as the draw specialists have shared points in 3 of their first 6 games.
Hartley's continual 'hard done by… we were unlucky today' talk is grating on the supporters, and many feel had it not been for their city neighbours' shortcomings last year he would be under more pressure.
"We would like to get back into the top six but it is not going to be easy," the former Alloa manager stated in pre-season.  "We just missed out last season but we are now in our third year back in the league and I think we have improved as a group."
Verdict – Under pressure, might be pushed by winter
Time is running out for the club to move forward.  Granted there has been a loss of key players but, fan patience is growing thin.  Hartley believes his team are going to find form soon, but if not he could be gone by Hogmanay.
3. Kilmarnock: Lee Clark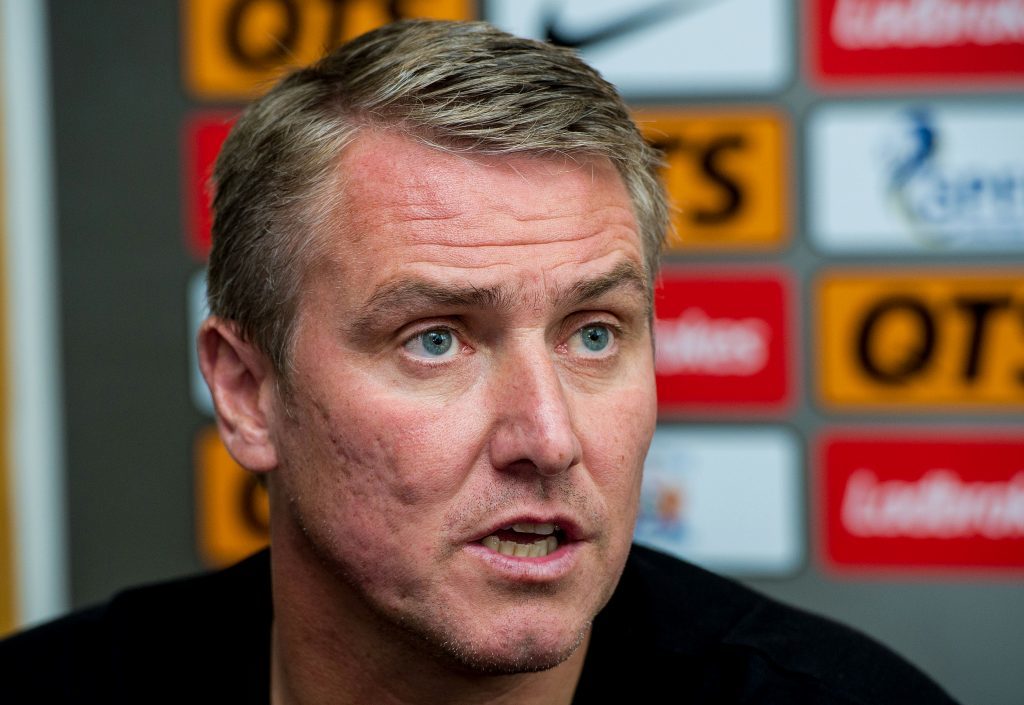 There were rumours at the end of July that Clark was set to resign his position at Kilmarnock.  Clark is no stranger to boardroom problems having managed volatile Blackpool and Birmingham, yet he finds himself at a club in a not so dissimilar, if not so drastic, situation.  Clark must like a challenge, but you must question the judgement of a man that finds backroom chaos at almost every club he has controlled.
The Geordie recruited 16 players in the summer, with 13 leaving.  Kilmarnock departed the Betfred Cup following defeats to Morton and Albion Rovers, and so far they have only one league victory to their name and that was against relegation contenders Hamilton.
In an interview with Tom English, Clark didn't sound overly optimistic about his or his team's prospects. "Will it take time to get the club up the table on a consistent basis? Yes. Do managers always get time? No, but I'm hopeful. I want top half of the league.  A lot of people would say no and that's understandable. We're underdogs, but underdogs have their day, too, you know."
Verdict – Don't be surprised to see him go
Kilmarnock are a volatile club and creep lower in the table season after season.  Clark seems willing to fight for improvement but would you really be surprised if you woke up tomorrow to hear he'd walked?  I'm leaning on the side of him staying.  His reputation won't recover if it goes badly at Kilmarnock.
4. Rangers: Mark Warburton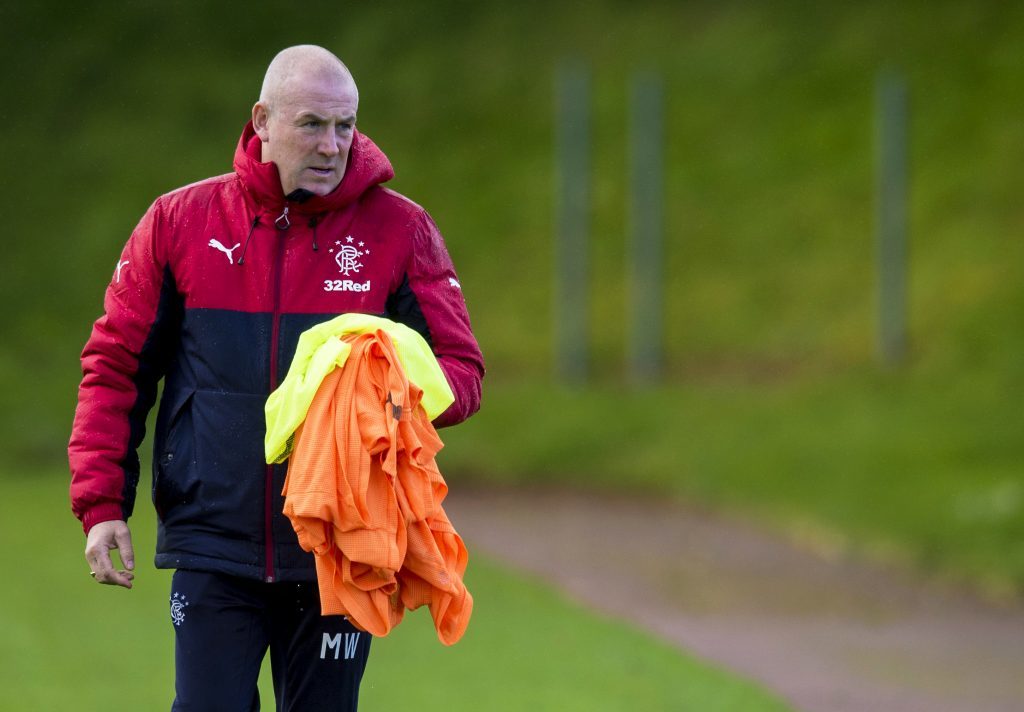 Warburton is struggling with the pressure of Rangers return to the SPFL.  His signings look mediocre, Joey Barton is out of control, he responded badly to trolling by Chris Sutton, he has upset the media and the Old Firm match was embarrassing.
The Londoner lasted 78 games in charge of Brentford leaving after a boardroom dispute.  After 62 games at Rangers questions are being raised of his long term future.
Whether realistic or not, Rangers are expected to magically become the second team in Scotland.  The man with a magic hat is finding that it is not so easy.
"It's a job in progress; we're only five games in," said Warburton.  "Judge us at the end of the season. Right now some of the comments are inappropriate but we do what we do."
Verdict – Gone before, or at the end of, the season
Warburton does not yet have a track record of longevity at clubs.  The Englishman is interested in building his profile here before returning to manage in England.  The pressure he feels comes with the territory.  Can he rise to the challenge?  He won't be sacked, but could return down south if things don't go his way.
5. Aberdeen: Derek McInnes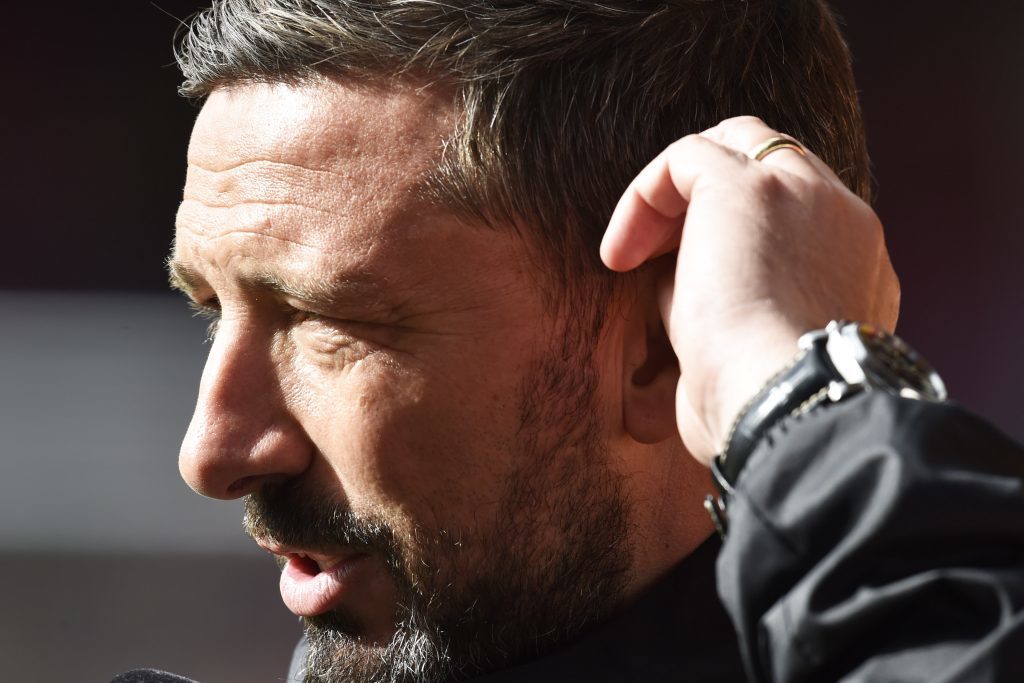 McInnes has transformed Aberdeen into Scotland's second best team.  The former St Johnstone gaffer won the 2014 League Cup, scored creditable wins in Europe and challenged Celtic despite limited resources.
What more can McInnes do at Pittodrie?  Rangers are back, Hearts and St Johnstone are improving, and Celtic look much stronger.  Cups are going to be competitive and European campaigns end before the domestic season starts
He signed a contract extension until 2019 and said "I don't want our tenure to be remembered for having lifted one trophy.  While we've achieved some progress, we still have a long way to go."
Verdict – Might leave this season
McInnes is the longest odds possible for next manager to depart (33/1 with McBookie), but he will not be around for long – maybe before the end of this season.  As a Dons fan, I have an uncomfortable feeling that Rangers is his next destination.  Alternatively, he may try English football again.
6. Partick Thistle: Alan Archibald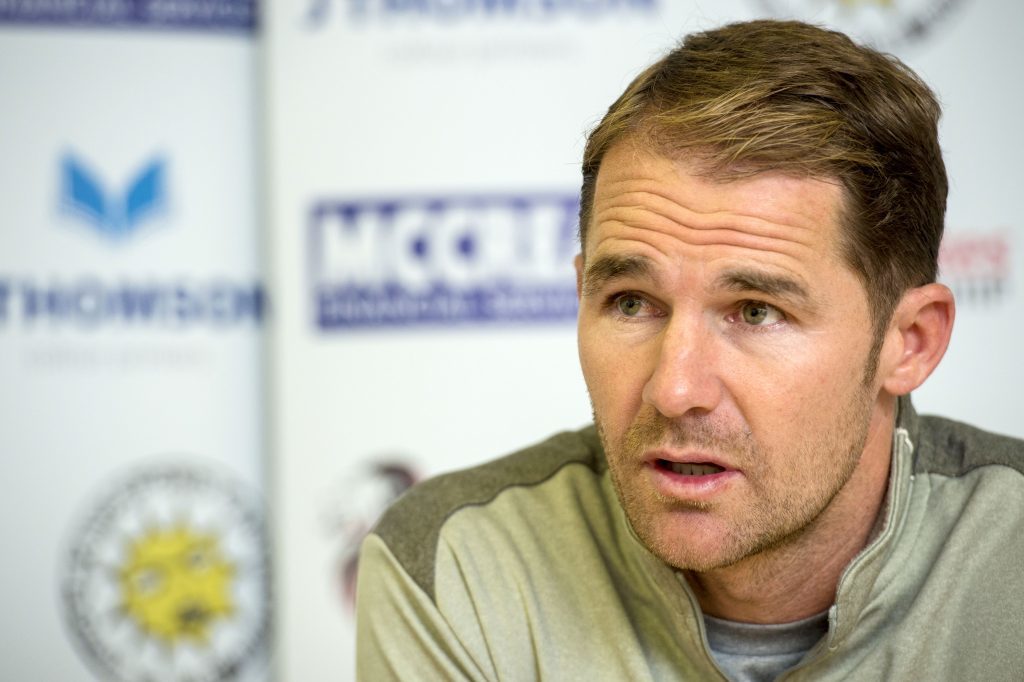 Archibald is the longest serving manager in the league, accumulating 151 games at Partick, but his team have not had the brightest of starts sitting bottom of this early table.
However, the team has been competitive in defeat and he has proven capable of keeping Partick in the league at each time of asking.
"Our aim first and foremost is that we stay in the league, that is our aim every year," Archibald said. "We will try and stay in the league and build on it."
Verdict – Has a stable job, unless results nosedive
McBookie list his chances as 20/1 to leave.  He is a popular figure with the Glasgow media, and given his penchant for stability Partick don't have much reason to part with him.  He has been with the club for a long time, it doesn't seem likely to change soon.
7. St Johnstone: Tommy Wright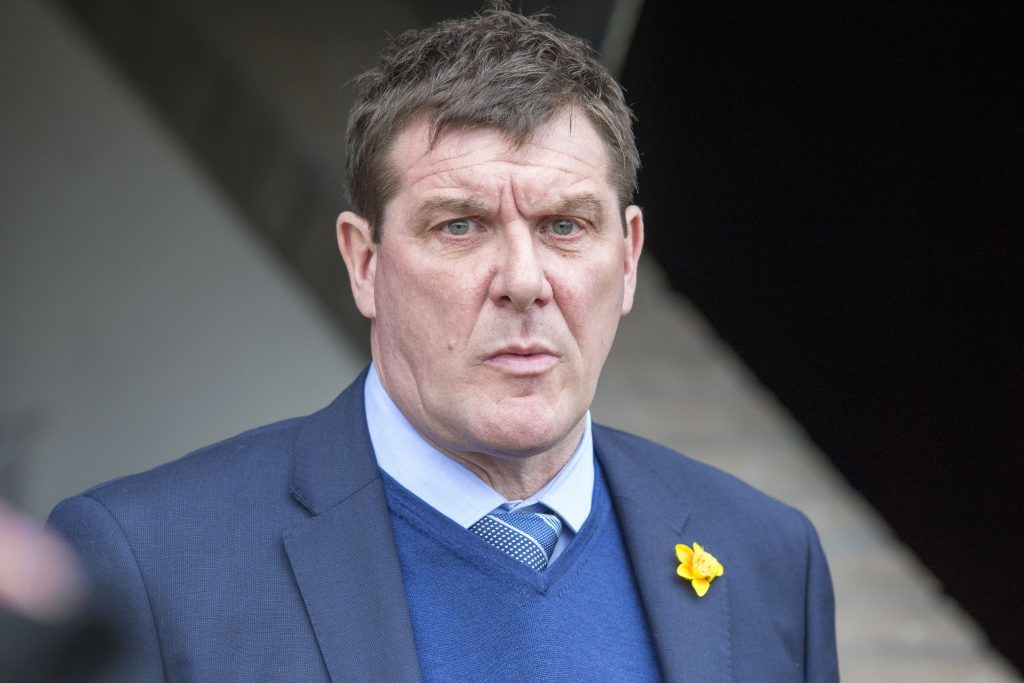 Wright has been a great success at St Johnstone winning a Scottish Cup and confidently positioning them as a top 5 staple.
Dundee United hoped to recruit him last season, but Wright wisely refused.  The Saints are in the mix with 3 teams possessing far greater resources – Aberdeen, Hearts and Rangers.
Manager of the Year Wright stated, "Next season is going to be a big one for everyone because with Rangers getting promoted, the league will be even stronger. But I know we'll be ready for the challenge.  Over the last few years we've established ourselves as a top six side, but we can't get complacent and know we have to earn the right to be considered to be among the best teams in the country."
Verdict – In demand Wright controls his destiny
Wright has said before it would take a very good club to tempt him away from St Johnstone.  If he managed Dundee United well he would be only able to repeat his efforts in Perth.  Should the Rangers job become available he would be a good choice, or maybe he can be lured to a good English Championship club.
8. Inverness CT: Richie Foran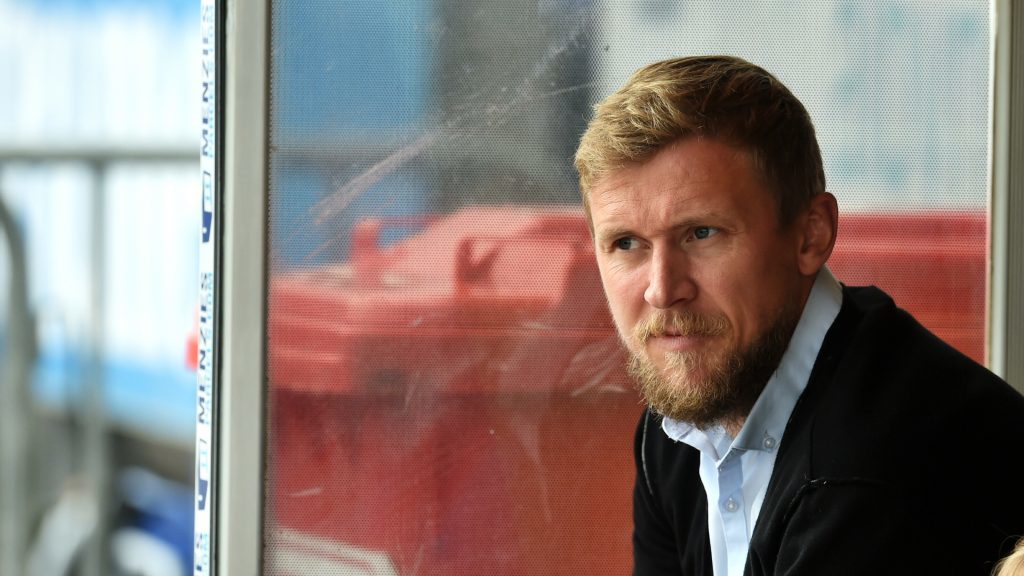 The Irishman hasn't set the heather on fire so far this season, but it is too early to tell how good a manager he is.  His side sit second bottom of the SPFL table having lost their first 3 games and they exited the Betfred Cup to Alloa.
Foran cited Caley's poor start to last season.  "Every game is tough. Last season we only took three points from our first six games."
Caley bounced back to pick up points in their next 3 matches against St. Johnstone, Celtic and Aberdeen.
Verdict – Will be given time
The upturn in results will guarantee Foran more time in what is his first managerial job.  Butcher and Hughes managed an average of 164.5 games each so it is unlikely Kenny Cameron will pull the trigger unless things go badly wrong.
9. Ross County: Jim McIntyre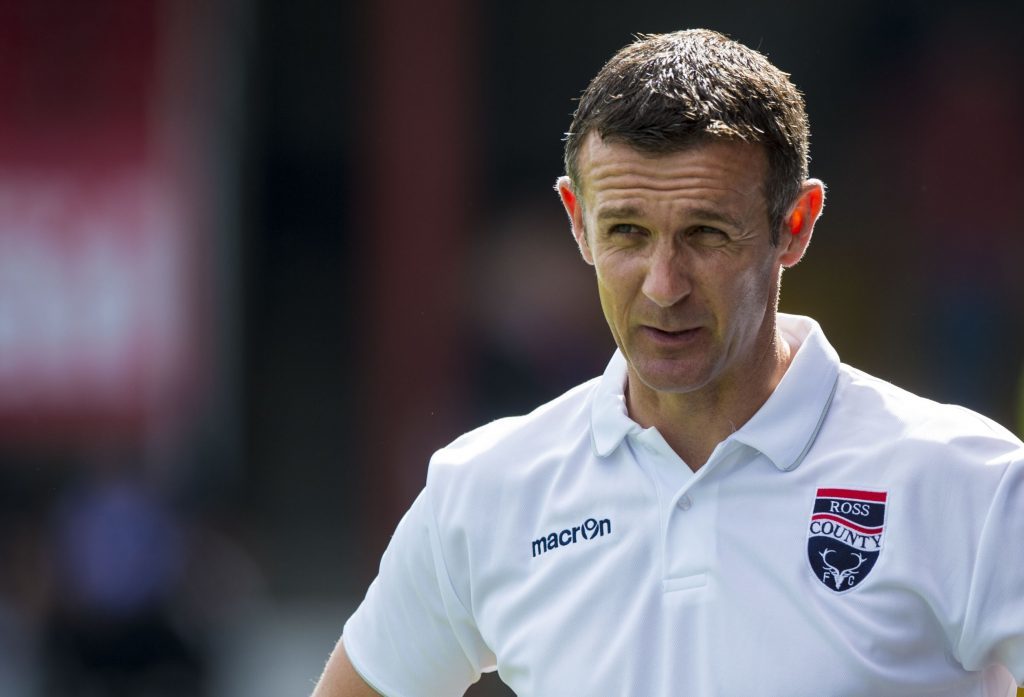 Reigning League Cup champions Ross County have a hard task of following up breakthrough success.  McIntyre is aiming high again, but whether he can achieve that in a more competitive league remains to be seen.
"It's going to be harder," said McIntyre. "Rangers are in the league this year and other teams have recruited well.  It's up to us to take on that mantle and try and make sure we make it."
County are in a mini league of 2 or 3 teams competing for a top 6 finish, but their cup defence ended at Alloa.
Verdict – Steady McIntyre to stay this season
McIntyre put himself on the map with League Cup success.  If he can find a top 6 finish this year then his star will shine brighter.  He would be wise to bide his time until something good comes along.  Roy MacGregor was forced to remove the difficult Derek Adams, but has no reason to dismiss the steady McIntyre.
10. Hearts: Robbie Neilson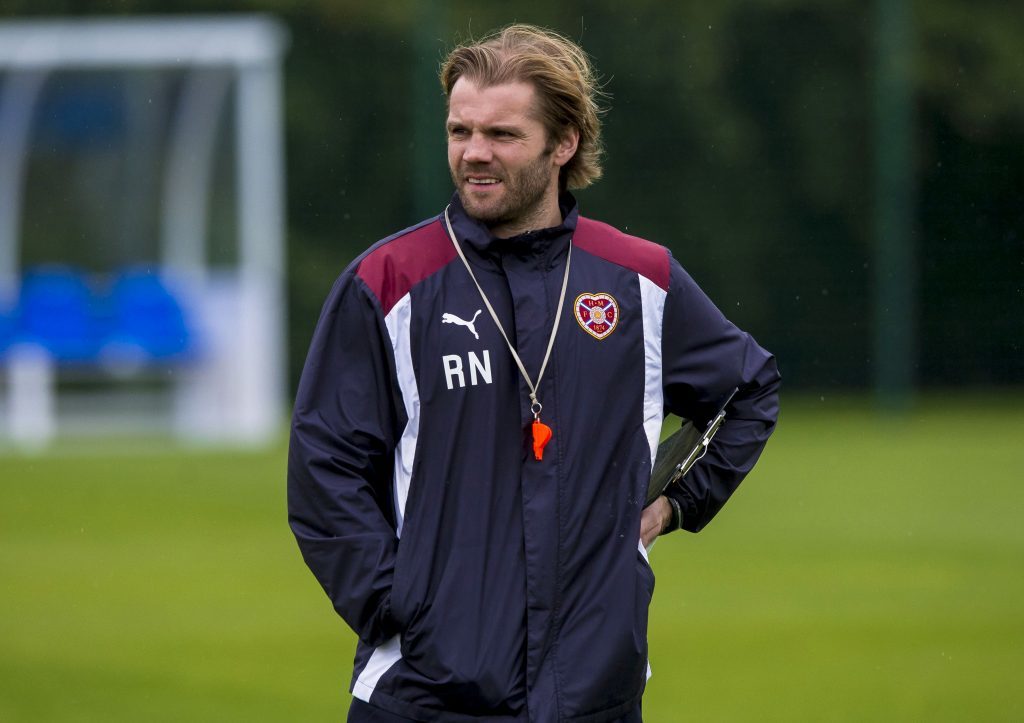 Neilson has the best win rate outside of Brendan Rodgers yet Hearts fans are not 100% behind their ex-defender.  Last season Hearts fans flew a plane over Tynecastle asking for his removal as manager.  To those outside the Hearts bubble, and indeed the majority within, it looked crazy.
A loss to Maltese side Birkirkara in Europe this season compares similarly to the misfortunes of Celtic in Gibraltar and Aberdeen in Luxembourg.  The Jambos have started this season strongly and Neilson has strengthened his team in most positions.
Gone are the rash decision days of Vladimir Romanov.  Ann Budge has built solid foundations and is fully behind Neilson – her daughter's favourite player.  Budge said, "Everybody knows I rate Robbie very highly and we've got a really good relationship."
Verdict – Secure
Whether the aviator wing of the Hearts support like it or not, Neilson is going nowhere.  The team of Budge, Neilson and Levein give Hearts strong foundations and with all committed there is no need for change.  It feels unlikely that he will be whisked away any time soon by a bigger club.
11. Motherwell: Mark McGhee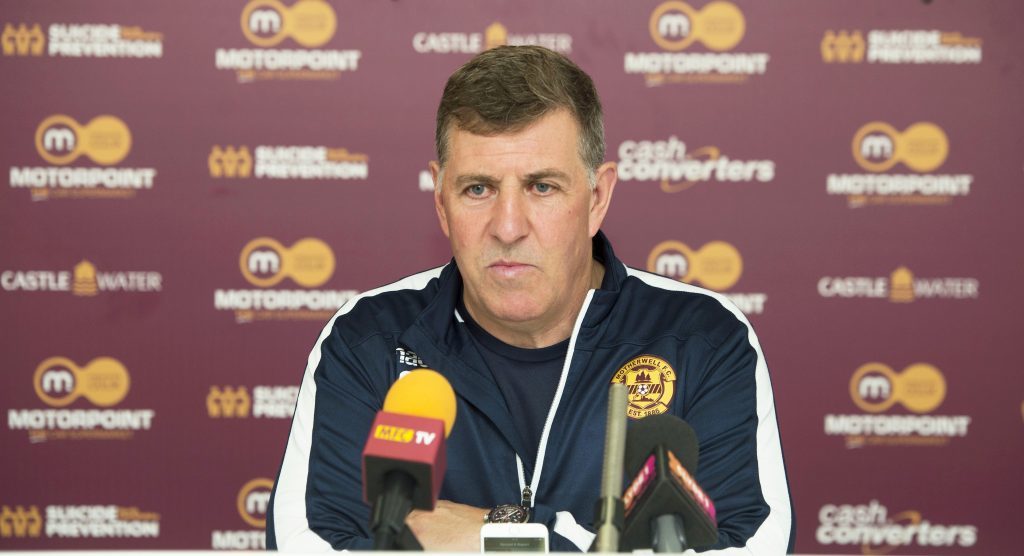 The most experienced manager in the division lifted Motherwell into the top 6 having taken over from the disappointing Ian Baraclough.  The Well will be battling it out with a handful of teams to clinch a top 6 finish.
McGhee has coached 9 clubs, and his win rate of 43.90% at Motherwell is the second best of his career and best since Millwall in the early 00's.  Given his role in the Scotland set-up, it should keep McGhee busy and suppress the ego of a man who believes he could manage Celtic or top level Premiership clubs.
McGhee said on his return to Motherwell in October 2015, "I was really keen to get back into club management, but the destination was important. I've had several things put to me over the last few years, but it was important I returned at a club that was close to my heart and was a real challenge."
Verdict – Secure
McGhee is doing very well at Motherwell.  It is unlikely that the big club he craves will come back for him, but he should be content with his double duty.  If Strachan goes, he might have a decent shout as full time Scotland coach.
12. Celtic: Brendan Rodgers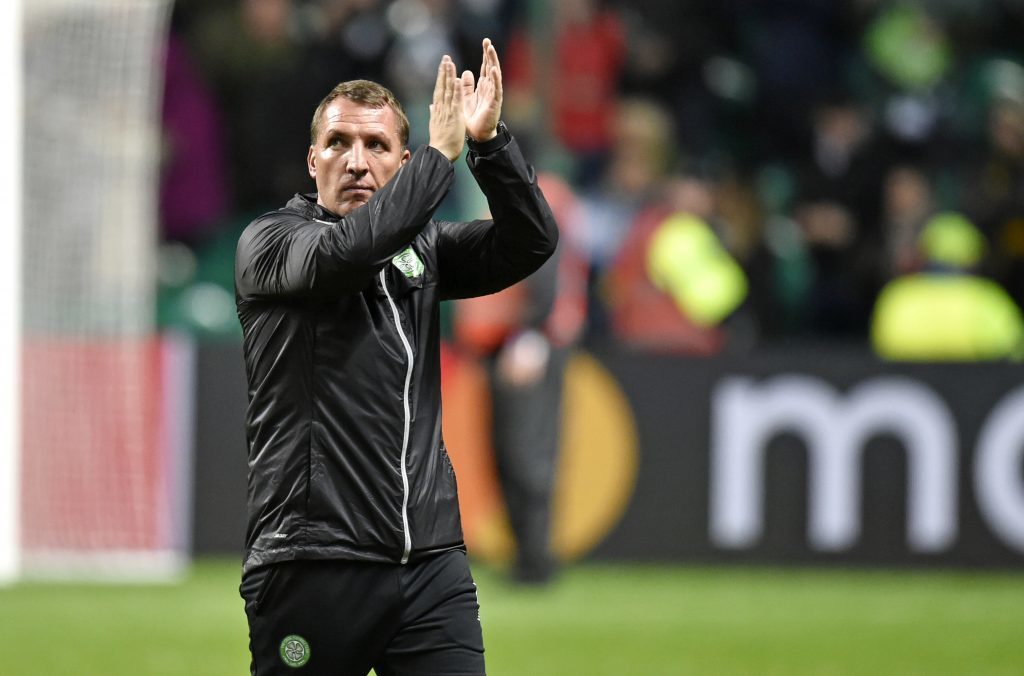 The boyhood Celtic fan has renewed the fortunes of his club following the dismal Ronny Deila era.  The return of Champions League football and dominant league victories over Aberdeen and Rangers show that Celtic are well on top at home.
Rodgers stated on his arrival, "This is a club that expects to win titles and to also be competitive in Europe.  The measure will be on both of those and that's what I'm driven to achieve."
The league will be over soon, but Rodgers is unlikely to find overnight success in Europe as an embarrassing outing against Gibraltar's Red Imps and a 7-0 thrashing by Barcelona suggests.
Verdict – At Celtic for considerable future
Celtic fans must consider whether Rodgers realistically thinks the Hoops can compete beyond 2016/2017.  Rodgers has proven loyal to his previous clubs, on average managing 79 games and will not be off this season.
For more by Gavin Mair, follow him on Twitter or visit his website.