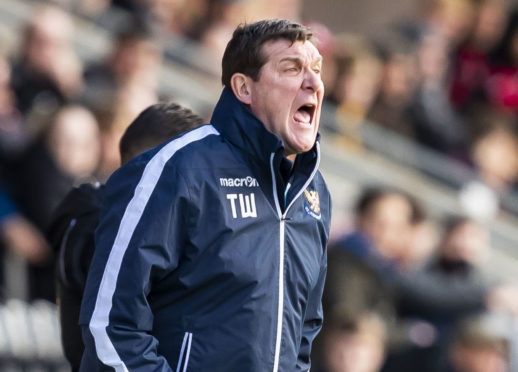 Tommy Wright knows that even his status as the most successful manager in St Johnstone's history doesn't make him "untouchable".
But there is no quit in the Perth boss as he seeks to turn around the McDiarmid Park side's season.
Three points adrift at the bottom of the Premiership and still seeking their first league win, the facts and figures of Saints' uncharacteristically poor start to the campaign are impossible to hide from.
Not that Wright is trying to.
"I have never given up in my life so I'm fighting," said the Northern Irishman.
"I won't be quitting. I haven't quit anything in the past.
"We know the position we're in and we know we have to get that first win because it is building pressure.
"It's building pressure on the players and the supporters are getting frustrated so we need to get that done.
"Once we do that we can hopefully get a bit of momentum going.
"Last weekend I said I wouldn't be jumping through hoops if we won and while I'm not happy with the situation we're in, I'm not going the other way either.
"We have chucked away six or seven points easily this season and have nobody else to blame for where we are.
"But all we can do is keep working hard and fighting to turn it around."
Wright added: "What has happened in the past might get me a bit more time, but I fully understand the situation. I'm not blasé about it.
"I spoke to the chairman at the weekend and everything was OK.
"I know results have to improve. I am not untouchable because no manager is.
"I was told at the weekend I looked quite relaxed and I joked about it, saying: 'as long as I waken up in the morning I'm fine'.
"I have been through too much in my life to worry about things like your job.
"That's testament to the club as well, we have been through a lot here.
"We have been through big blips before – although not this early in the season – and we have always come through it.
"All I can do is keep working hard, keep focused and keep getting the players in the right frame of mind.
"We have got ourselves in this position and we are the only people who can get out of it.
"It's as simple as that. People need to stand up and be counted now.
"All we can do is keep working with them as a team and individually, keep being positive with them.
"And when they cross the line someone has to take the initiative and be a voice because that's what we're missing."
Hamilton are one of the teams Saints will be looking to reel in over the next few weeks. And this Saturday when the two teams clash at McDiarmid would be the perfect time for the home side to break the habit that has dogged them from day one.
Wright explained: "While I criticised the players' character against St Mirren, I was pleased with it against Hibs, Livingston, Aberdeen and Ross County when we came back from losing the first goal.
"But you can't keep doing it.
"You can't expect to keep coming back when you lose the opening goal every week. No team is capable of doing that.
"So we have to get the opening goal or it's just the same old story.
"We should have been at least two goals up at St Mirren but we didn't score.
"So it's worrying that we are playing well, creating chances but not taking them and then conceding goals.
"The manner of the first goal is a huge concern. It's the same things happening over and over again.
"It has been the same against Ross County, Motherwell and in other games too.
"Everyone has to do their jobs well. They have shown they can do it in the past and they need to start doing it better now.
"Nobody has outplayed us apart from Celtic and Rangers. We have been firmly in every game we have played this season.
"But we have somehow managed to lose points we shouldn't be losing.
"We have been beating ourselves up.
"The basis of our success for a long time has been keeping clean sheets and that's what we have to get back to.
"The back four is probably the youngest in Britain, never mind Scotland, so we are missing experience in there.
"We have been unlucky with Liam Gordon's injury and we were unlucky in the summer with recruitment when we tried to get experienced ones in.
"A lot of our problems are down to us and it has to stop."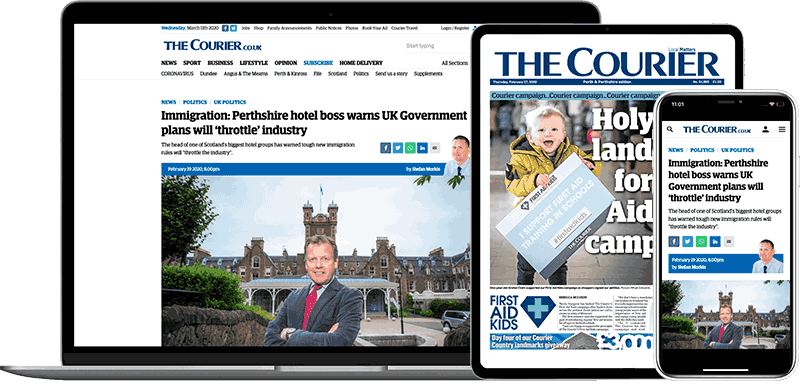 Help support quality local journalism … become a digital subscriber to The Courier
For as little as £5.99 a month you can access all of our content, including Premium articles.
Subscribe