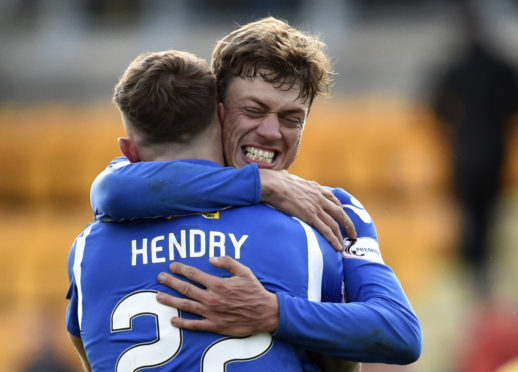 Ending a winless run was essential for St Johnstone on Saturday.
And sustaining a winning run is now the goal.
The Perth men have the opportunity to move off the bottom of the Premiership table by beating Hearts at McDiarmid Park tonight.
And according to midfielder Murray Davidson, Tommy Wright's squad are relishing the chance to build some league momentum at last.
"The main thing after Saturday was just relief," he said.
"We knew we had been playing well but had to ensure we were not saying we were unlucky every week.
"I thought we played very well against Hamilton and were excellent for spells of the game.
"We still made it hard for ourselves in the end, but we got there and that was the main thing.
"Confidence can come back very quickly in football and there's no doubt the mood about the place is a lot better off the back of a win.
"It doesn't matter how old you are or how experienced you are, there's no better feeling than winning a game.
"Before the game last weekend there was a feeling around the place that this was a massive game for us.
"The longer it went on the bigger it got. So there has been a release now.
"But we have to build on it now. We can't afford to go another eight or nine games without another win.
"With the Rangers game being postponed at the weekend we have a run of home games now and we have to make them count, starting with Hearts this week.
"In the past we have gone on runs. That has to be the aim now.
"If we play like we did for long spells on Saturday we'll pick up points. But it's OK saying that – we have to do it."
It isn't just tonight's opponents who Saints could move above with a win – Hibs, St Mirren and Hamilton are all within range.
"I don't usually look at the table this early in the season but I did at the weekend and couldn't believe how tight it is," said Davidson.
"One or two wins can shoot you right up the table and a couple of defeats would drag the teams above right down again.
"I think it's going to be like that all season because we're getting to the end of the first quarter now and it's clear that bar Rangers and Celtic all the other teams are very closely matched."
Arguably the most impressive aspect of Saturday's victory was Saints' refusal to accept the fates were conspiring against them yet again.
Davidson reflected: "When Hamilton took the lead I was walking back to the half-way line thinking it was the same old story. It's what we've done all season.
"It was a strange one because we had been in total control of the game then lost a goal right out of the blue, but that's what's been happening.
"The big thing was the reaction to it because we didn't react in the right way against St Mirren, but we definitely did at the weekend.
"We just went right back on the front foot and got the goal again quickly.
"Obviously when I gave away the penalty at the end you fear the worst and under the new rules I couldn't have any complaints about it.
"But like in the first half, we just kept going again and luckily Callum Hendry scored a great goal at the end."
Saints' biggest weakness so far has been no secret – the middle of their defence. And they know what to expect from Craig Levein's side this evening.
Davidson said: "We have felt we've been punished for a lot so far this season, but you make your own luck and we will have to be solid against Hearts.
"They are a big, physical side who will put the ball into the box so as a team we have to stand up to that.
"Hearts will come here to test us, that's for sure, but we feel we will be capable of testing them in other areas too.
"We have worked hard on defending set-pieces and we will need to be right on top of our jobs on Wednesday, whether that is not giving away silly free-kicks or defending the box when they put the ball in."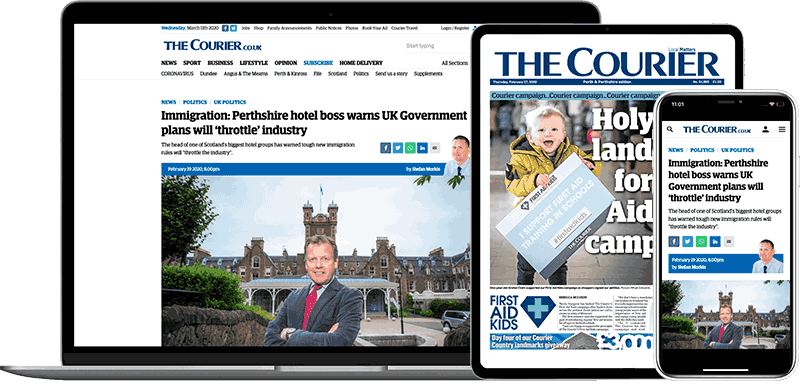 Help support quality local journalism … become a digital subscriber to The Courier
For as little as £5.99 a month you can access all of our content, including Premium articles.
Subscribe